Vince rides in memory of his wife on her birthday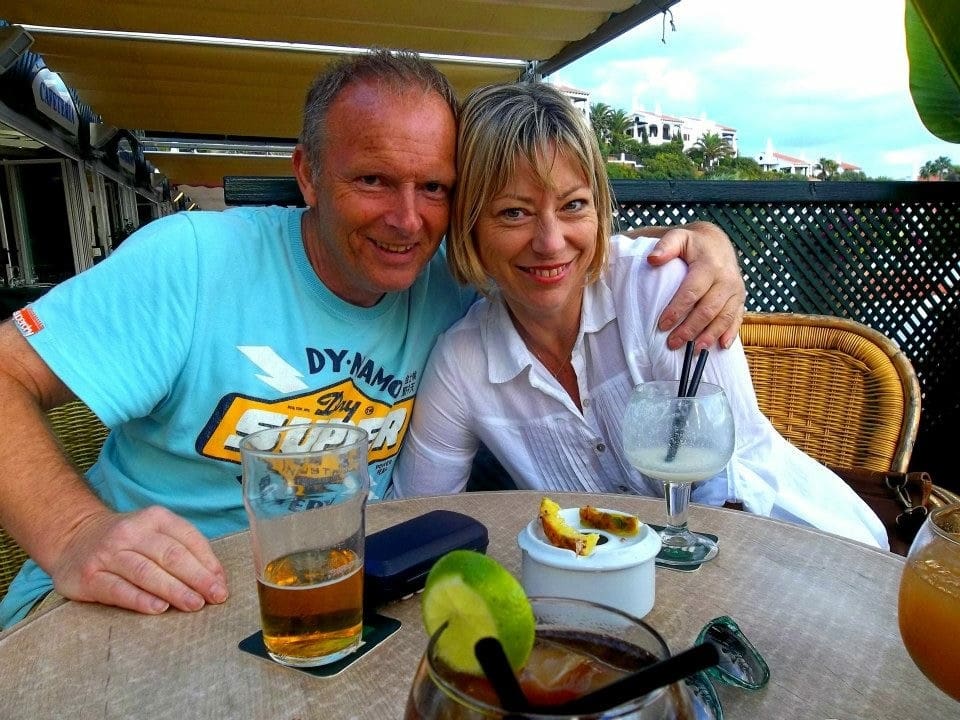 When Vince Hunt from Dawlish lines up for the start of FORCE Cancer Charity's Nello cycle ride at the end of June it will be a hugely emotional moment.
Vince will be riding 55 miles in memory of his wife, Sara, who died just before Christmas.
The event is on Sunday June 30, which would have been Sara's 55th birthday.
"It's been an awful time for me and our two daughters," said Vince. "We very sadly lost my beautiful wife Sara to cancer on the 19th of December 2018. It was so tragic and it's still very painful."
He is taking part in The Nello to raise money for FORCE, which offers support to anyone locally affected by cancer, and has already more than doubled his original target of £300.
Privilege
"This charity provided care and support during our journey with Sara. It is a privilege to be entering this bike ride in memory of my wife," said Vince.
"FORCE does fantastic work in supporting individuals and families going through cancer. They offer support through diagnosis and treatment for both the individual and the families and friends supporting them. They also provide bereavement support and counselling."
Vince and Sara had been married for more than 30 years. She was on Flybe's cabin crew team at Exeter Airport where he worked as an engineer.
Sara, a volunteer for Hospiscare, was diagnosed with a sarcoma (malignant tumour) in her knee last summer and the cancer also spread to her chest
Challenge
"Everyone in Dawlish knew her and the way people have responded with such kindness since her death has been incredible. So many came together to support each other and it makes you realise how good people are," said 65-year-old Vince.
He now works in maintenance at Bridge House Hotel in Dawlish and although he doesn't describe himself as a regular cyclist, he is not a novice and is looking forward to the Nello ride.
"It is going to be a good challenge and I am expecting to finish in five hours," he said.
"The family is coming along to make it a nice day. I would be extremely grateful for any donation given towards FORCE Cancer Charity, to continue the vital support and work they do in caring for those going through cancer."
You can support Vince at http://uk.virginmoneygiving.com/VincentHunt1