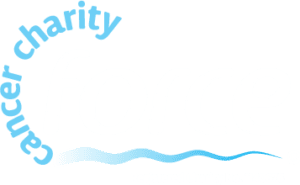 FORCE is here to offer free help and support when someone close to you dies from cancer.
Our specialist team offers advice, support and strategies for coping.
We run support groups for bereaved partners where you can talk to others going through a similar experience, providing the opportunity to share your experiences, discuss bereavement issues, stress, anxiety management and any other areas you want to address.
We also offer limited one-to-one session's for any bereavement (partner, family member or friend) to help manage your grief and understand some of the reasons why you may be feeling the way you are.
We have produced a booklet Understanding and Managing Grief
It helps you to understand some of the things you might be going through on the death of someone close to you.
To find out more you can contact our counselling and support team on 01392 406168 or 01392 406169 or email support@forcecancercharity.co.uk
Please find below information about support in the community and organisations and websites which people have found helpful.
Marie Curie
'If you or a loved one are facing end of life or bereavement, we're here to listen and help.'
Bereavement support service
'If you want to talk to someone following a bereavement, we're here for you. Whether your bereavement was expected, happened recently or was some time ago, we can help. We can also support you before your loved one dies.
Call us for free to discuss practical and emotional concerns with one of our trained Support Line Officers or get ongoing support from a bereavement volunteer.'
Call us on 0800 090 2309 for free bereavement support
https://www.therapy-directory.org.uk/ to find a counsellor for bereavement support.
Cruse Bereavement Care
3 Palace Gate
Exeter
EX1 1JA
Tel 03003305466
The Compassionate Friends  
03451232304   
The Good Grief Trust          
Charity run by the bereaved, helping those suffering grief in the UK. Can help you find reassurance, advice and support.
Samaritans
The WAY Foundation
WAY UP 
Way Up is an active, online, self-help group aimed at providing mutual support to those who have been widowed primarily, but not exclusively,  in their 50s and 60s. Based in the UK, our free to join members-only forum is an important aspect of our group and is a way to initiate friendships, to exchange views and to give and to receive care and support.
At a loss
ataloss.org The UK's signposting website for the bereaved. They can help you find bereavement services and counselling.
Balloons Charity
Their Vision: That bereaved children and young people have somewhere to turn when someone significant in their lives dies.
Their Mission: To support bereaved children and young people in our area when someone significant in their lives dies. To work alongside their families and the professionals who care for them to further enhance the support they receive.
01392 826065