Nomad bowlers support FORCE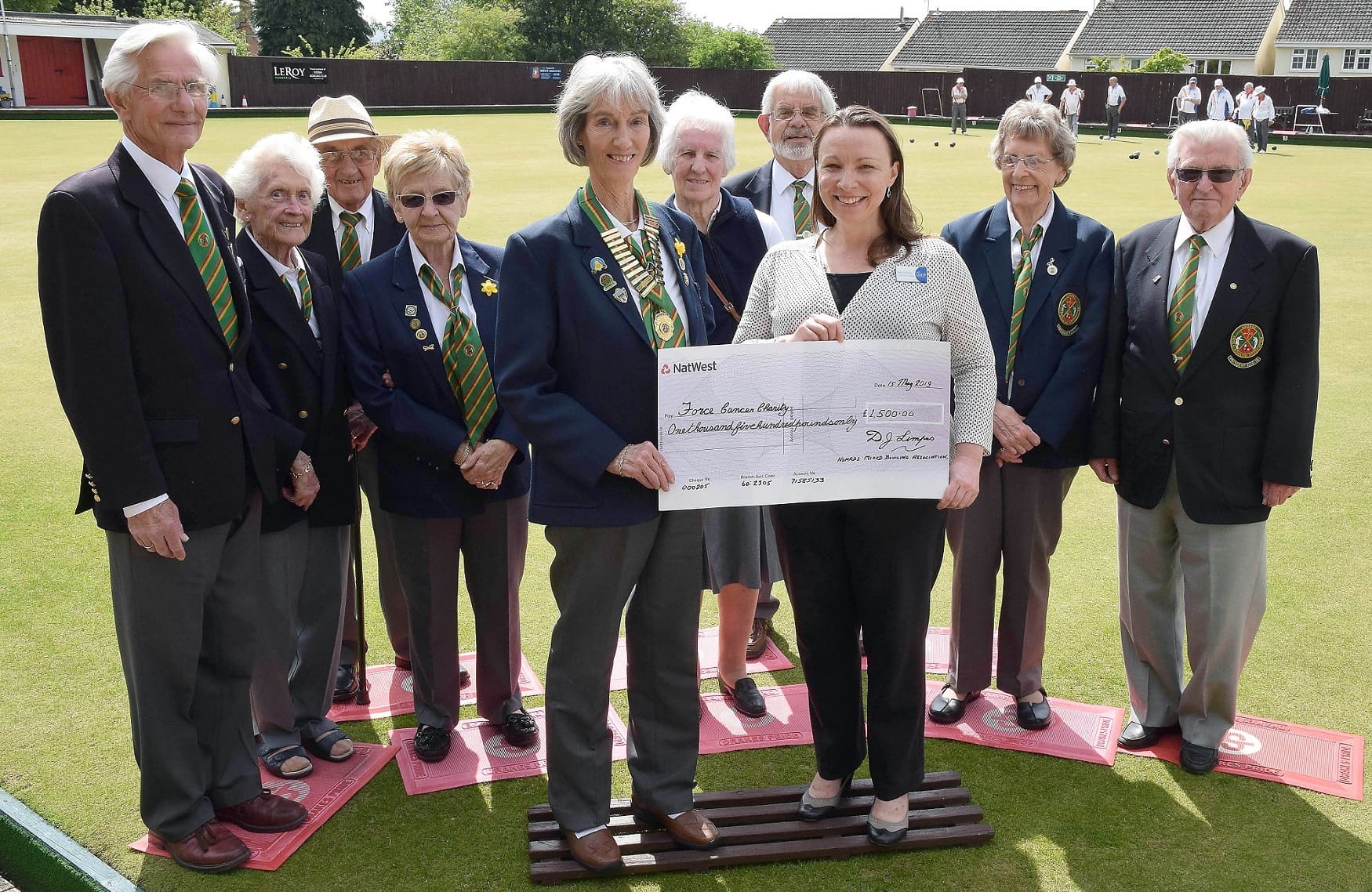 Wendy Limpus of the Nomads Mixed Bowling Association presents a cheque for £1,500 to FORCE Cancer Charity's community fundraiser Naomi Cole on the green at Exonia Bowling Club in Exeter. Wendy, from Sidmouth, is this year's president of the Nomads and chose to support FORCE for very personal reasons.
She explained: "I have had a couple of scares which thankfully proved to be false. However, I have lost two sisters to breast cancer and a brother to another form of cancer. My husband's brother also died from pancreatic cancer. Having heard of FORCE and the wonderful help that they give to so many people who are suffering from various forms of cancer, FORCE seemed to be the obvious choice for me to make."
The Nomads Mixed Bowling Association was formed in 1997 as an organisation in which men and women could play alongside each other, having equal rights and without discrimination of any kind. Membership is by invitation to those who have given service to the game of bowls. The Nomads are so called because they have no green or premises of their own but travel to clubs who are willing to offer them a game. Members come from five South West counties.
The Association has raised more than £30,000 for good causes. Members play bowls primarily for the enjoyment of the game and the companionship of other bowlers but they derive added pleasure by helping others less fortunate than themselves through their charity work.