Topsham to Turkey cycle for intrepid trio
Three intrepid cyclists are about to ride from Topsham to Turkey on an adventure of a lifetime.
Joe Moran, Timmy Jones and Howard Parker will set out on Saturday (September 22) to pedal 3,000 miles across Europe, all the way from Devon to Istanbul.
The route they've chosen passes through 12 countries and should take them around eight weeks to complete.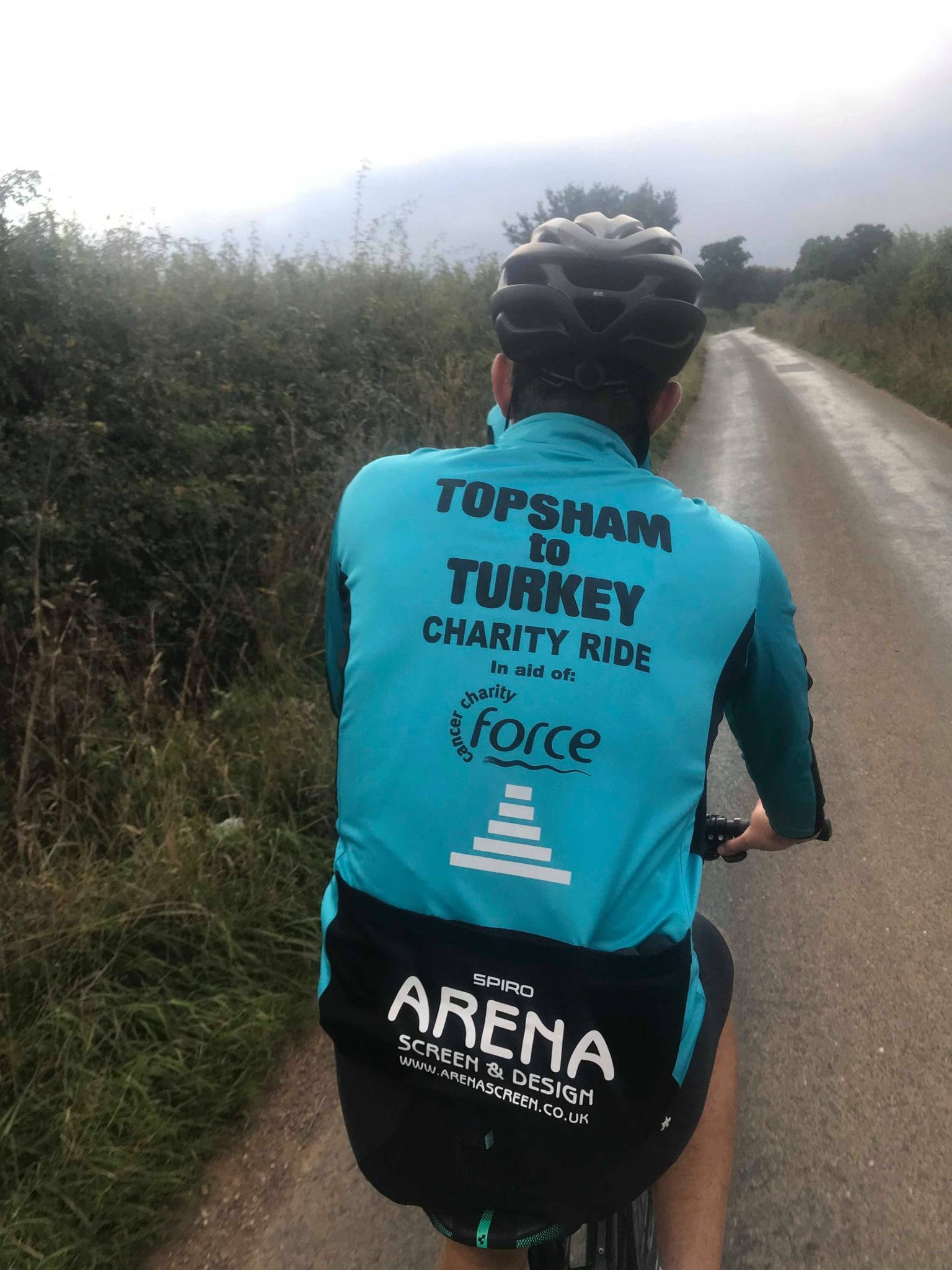 They aim to cover between 60 and 70 miles a day and will camp out each night.
The plan is to do as little climbing as possible and they will take in riverside cycle ways along the Rhine and the Danube. But they still face some significant challenges, not least the Balkan Mountains towards the end of their journey.
"I'm dreading hills and mountains with fully loaded panniers, potholes, head winds and being pretty smelly," said Joe. "But I'm really looking forward to meeting people along the way and experiencing local culture from their perspective."
Fantastic work of FORCE
The 23-year-old trio will be raising money for FORCE Cancer Charity and have already smashed their initial target of £1,000, helped by a cake sale in Topsham and a bucket collection at Darts Farm.
"This challenge will give us a platform to highlight the fantastic work of our local FORCE Cancer Charity. They make a significant difference to all those diagnosed and affected with cancer, either through research, specialist equipment or direct support," said Joe.
"We are all inevitably touched by cancer, either ourselves or through friends and family at some point during our lives. This challenge is our way of fighting cancer and with your kind donations you can too!"
Joe and Howard are from Topsham and met Timmy, who lives in Snowdonia, at university in Bristol.
Share the journey
The Devon duo have trained around the hills of their home county and are veterans of The Nello, FORCE's big summer cycling event, while Timmy has been tackling the peaks of North Wales to prepare for the big trip.
They are encouraging people to share the beginning of journey with them.
Joe said: "Grab your bike and join us along the way. We will be leaving Topsham from outside the Matthews Hall at 10am on Saturday. Our route will be staying well clear of Peak Hill (Sidmouth) and we'll be heading inland before linking with National Cycle Route 2 from Southampton to Dover. If you would like to join us for part of the ride let us know and we can give you more details. Call me on 07975 554652 or email me – joe_moran17@yahoo.co.uk. Any donations are greatly appreciated and we thank you for your support."
You can sponsor them and follow their progress at uk.virginmoneygiving.com/Team/TopshamtoTurkey