The difference FORCE can make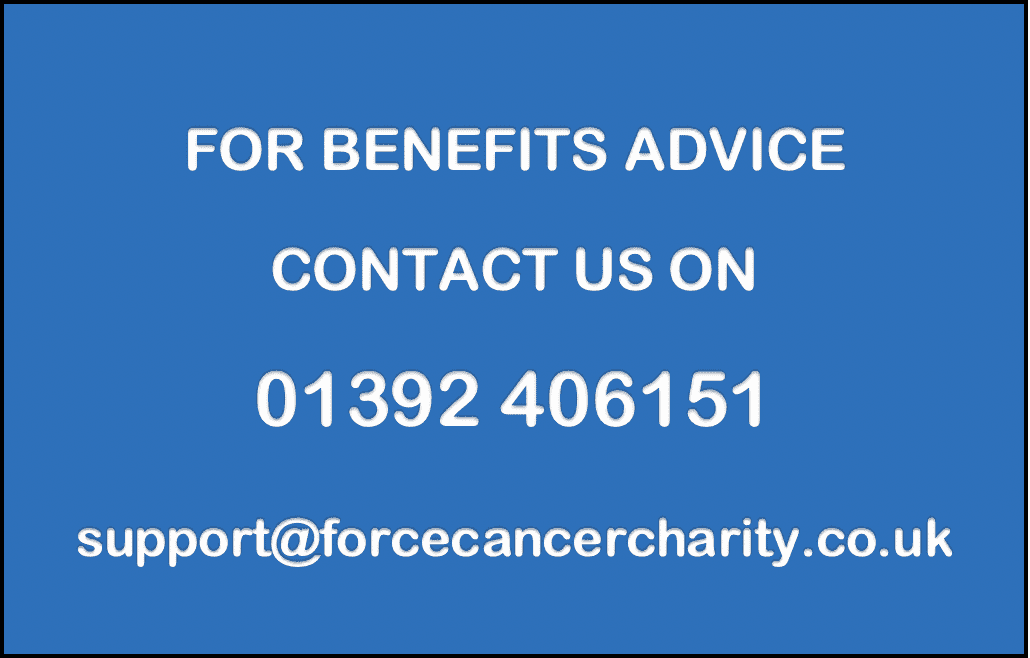 Living with cancer can have a massive impact on every aspect of your life, including your finances.
We are proud to be able to offer support and advice to help with the extra costs that a cancer diagnosis can bring.
Here at FORCE we recognise that a diagnosis can bring many challenges alongside the medical treatments.
Mike Watson, our Citizens Advice welfare benefits advisor, can help understand which benefits you may be able to apply for and will also help you to fill out any paperwork.
Our team of support nurses can apply for a one-off cheque payment to help with the extra costs that having cancer may bring, such as heating and travel costs.
There is financial support available from Government and charitable sources.
Millions
Since 2008, our Benefits Advice Service has enabled cancer patients and their families to claim an estimated £13 million.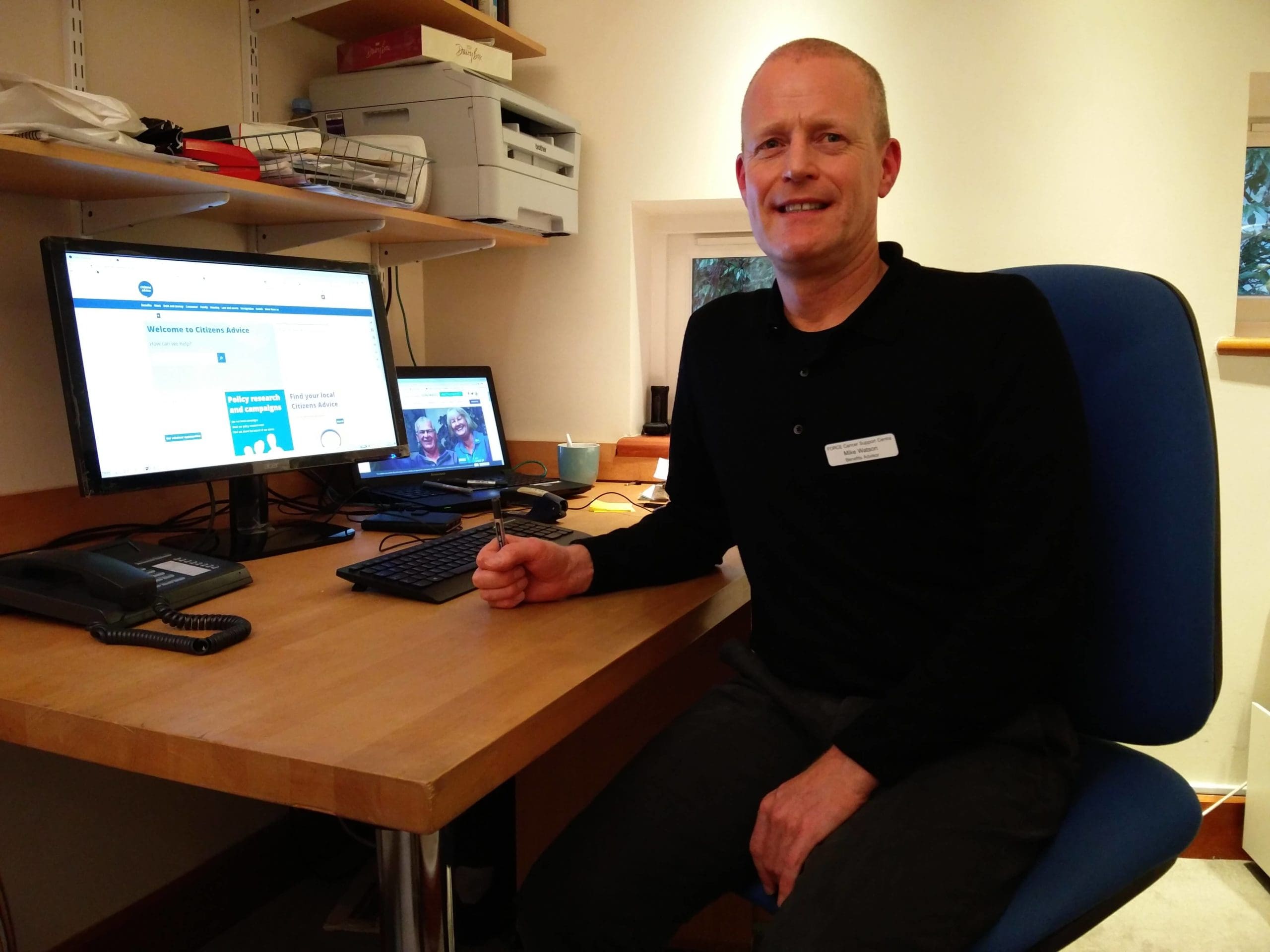 Latest figures suggest more than £850,000 of that has gone to those in need in the last financial year.
There was a further £23,000 in successful Macmillan grant applications.
Those benefit figures could rise as Mike is talking to people on reduced income due to COVID-19 – those on furlough or receiving no pay at all.
Universal Credit increasingly comes into play for more patients and families.
Mike saw more than 700 people at our Support and Information Centre in his first two years on the FORCE support team.
Seamless
He and the service have adapted well to the lack of personal contact.
"I think we managed a pretty seamless transition to home working and speaking to patients on phone rather than face to face," said Mike.
"We are not only advising about health-related issues, as per normal, but this is further complicated by COVID-19, shielding and job retention etc, not only for patients but also their families. This is more than usual, made more difficult as this appears to be an ever-changing situation.
"On the phone it is often very much more difficult to assess someone's physical or mental needs in relation to disability benefits. It is surprising how much information you take just by observing how someone manages to walk from the waiting area to the interview room!
Connection
"Advice on the phone is also really more time consuming as well as some connection issues when patients have to walking around their homes to find the best reception!
"I try to send an email to confirm advice and provide links to information so that patients can spend time checking the information and commence the appropriate claims. This is an additional activity and we have built a bit of extra time into the day to help me with this.
"The upside of the stay at home advice is that there haven't been any no-shows. Everyone is home and is generally pretty relieved to speak to someone, possibly for the first time that day or for several days.
We are here to help, so please get in touch 01392 406151 or support@forcecancercharity.co.uk