Silver anniversary for our sensational shop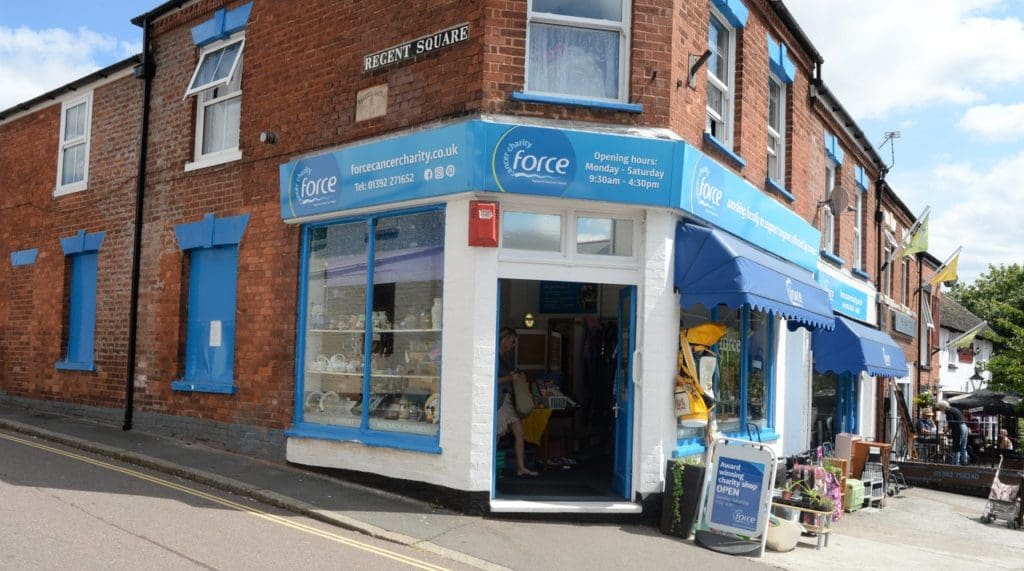 For a quarter of a century the FORCE shop has been delivering sterling service to bargain hunters in Heavitree.
Today marks 25 years since it opened in Fore Street, Heavitree and in that time it has achieved a turnover of £5.2 million with an amazing net profit of £2.4 million.
That money has been vital in enabling FORCE to fulfil its mission of supporting local people affected by cancer, which we continue to do to the best of our ability during the Coronavirus lockdown.
Sadly, we are unable to mark its silver anniversary properly on the exact date due to the Coronavirus pandemic.
COVID-19 forced us closure of the shop and the FORCE support centres in Exeter, Okehampton, Tiverton and Honiton.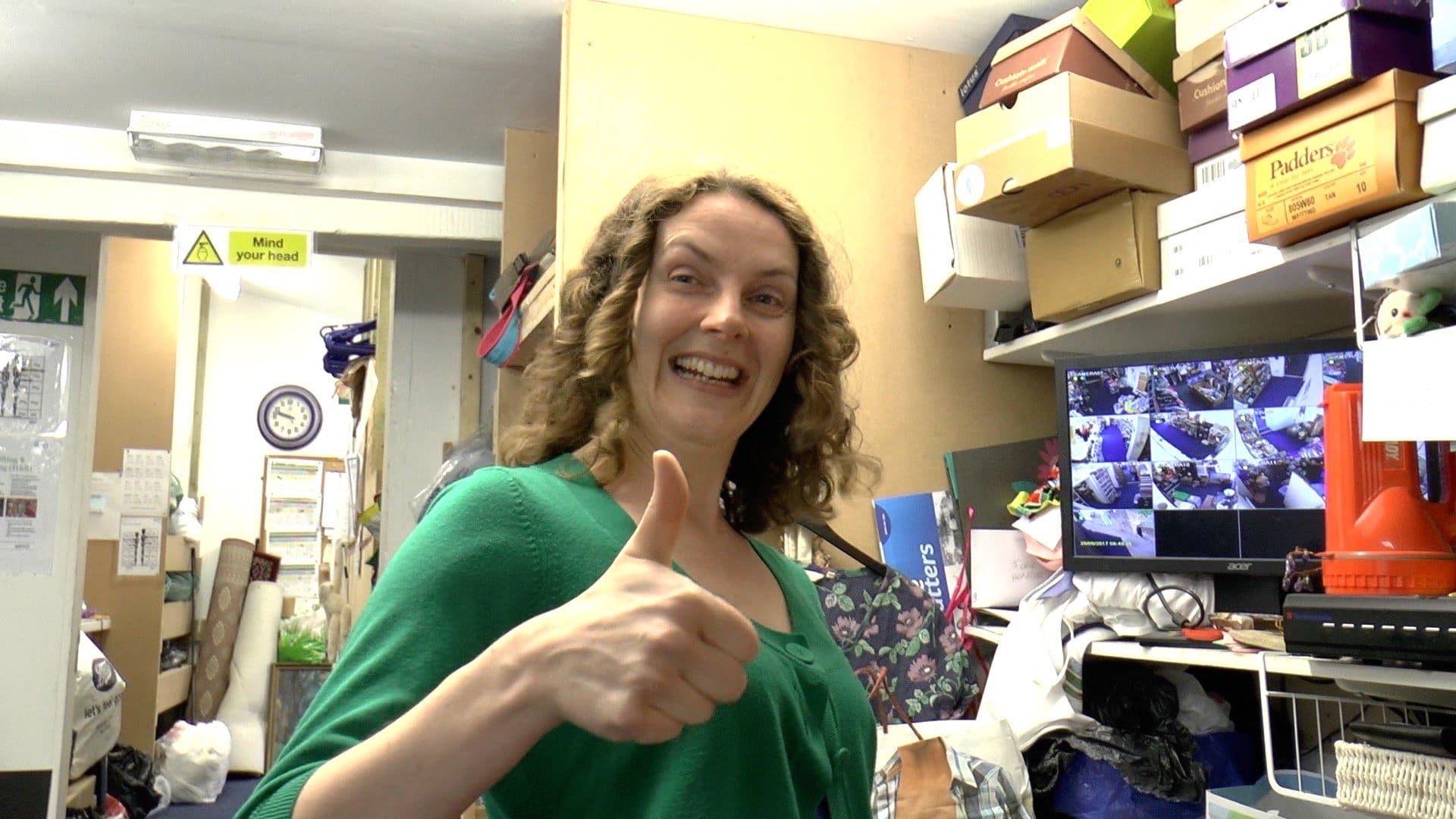 "We had planned on lots of special offers for the 25th Birthday celebrations and a bake sale," said shop manager Anna Heard.
Celebrations
"Feel free to bake up a treat for yourselves and take part in the celebrations of the shop's amazing 25-year success story this Friday
"I want to say a huge thank you to all our volunteers, who kindly give their time and energy, our supporters for their regular donations and our keen customers, who love to come in to find their bargains and make us smile with a friendly word and chat.
"And don't worry, we will still be celebrating with lots of special offers and events when we reopen -we like to keep the party going!"
We have our very own silver star to thank for the shop being able to celebrate 25 years of existence.
Former trustee, administrator and fundraiser Mervyn Hayes was the driving FORCE behind setting up the shop back in 1995.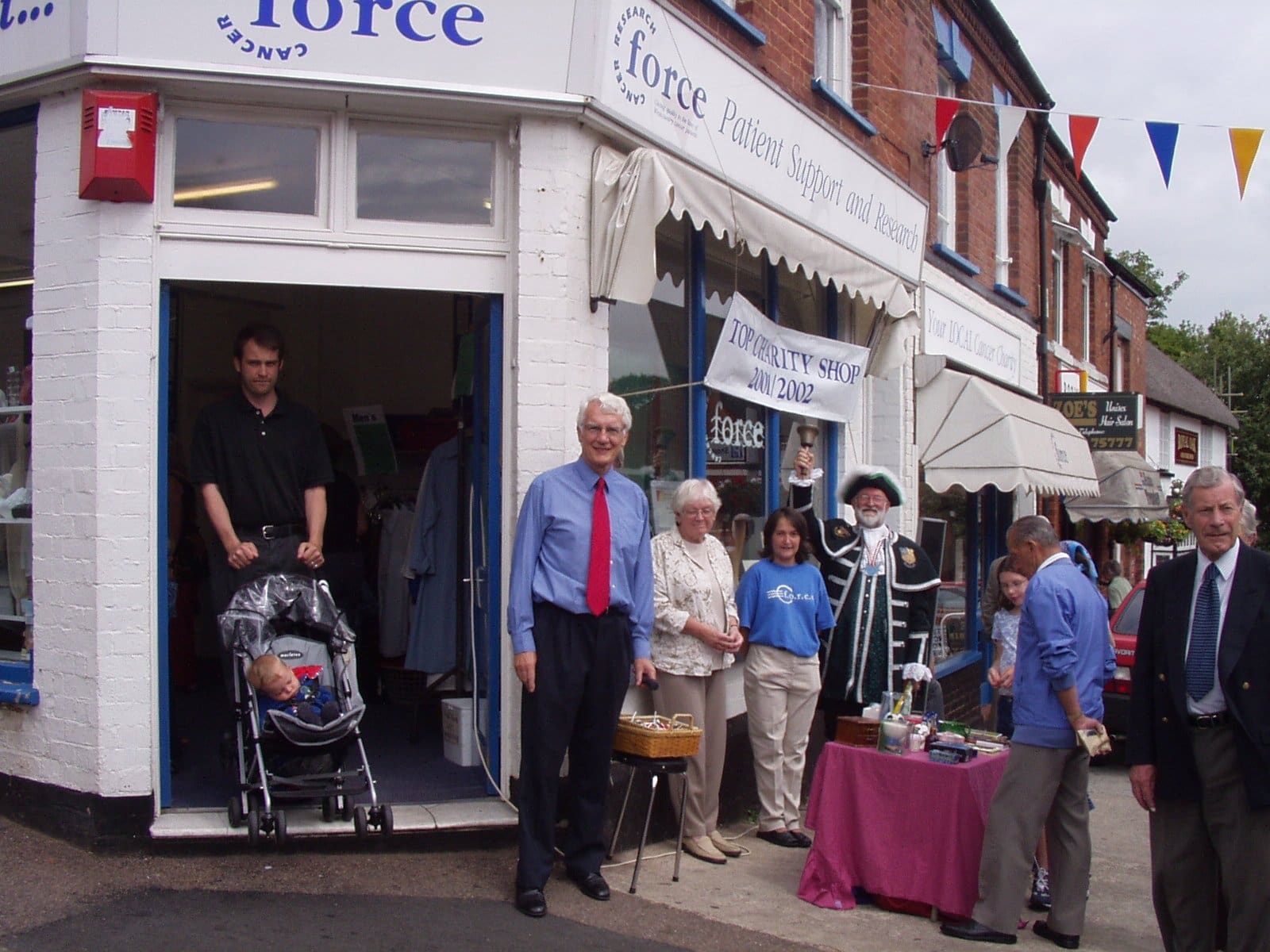 Research
After a good deal of research, he persuaded the trustees that retail would be a good investment. And how right he was.
Merv, pictured outside the shop in 2002, has just been appointed as one of FORCE's first Vice Patrons.
He describes the success of our amazing shop as his proudest achievement.
"The shop is personal to me because I created it," he said.  "I wanted it to be totally different from most of the other charity outlets in the city, which all looked the same and were professionally fitted out at great expense. We decided to create something using our own volunteers to do the work, utilising second-hand materials, and have something where customers could browse through a number of rooms. The concept paid off and for several years we won the award for the most successful charity shop in the country."
You can read more about marvellous Merv and our shop in the latest edition of our FORCE Matters magazine. 
THE WEEK OUR SHOP OPENED IN 1995
Take That were at No:1 in the UK singles chart with Back for Good. Picture This by Wet Wet Wet was top of the album charts and Now 30 was top compilation album
Channel 4 had the must-see TV in April with the launch of Father Ted, Friends and ER.
Top of the UK Box Office charts was Dumb and Dumber with Jim Carrey while Emma Thompson and Kate Winslet were basking in the glory of winning BAFTAs for Sense and Sensibility, which also won the best film award.
John Major was UK Prime Minister and Bill Clinton was US president
OJ Simpson was on trial for murdering his wife
There was war in the Balkans
A gallon of unleaded petrol cost £2.44 – it's roughly £4.16 now
The average Exeter house price was £57,670 – it's now £280,574
The Bank of England base rate was 6.63% – it's now 0.1%
Every effort has been made to ensure the accuracy of this list but please accept our sincere apologies for any errors.