Team Crouton biking for Ben to celebrate his life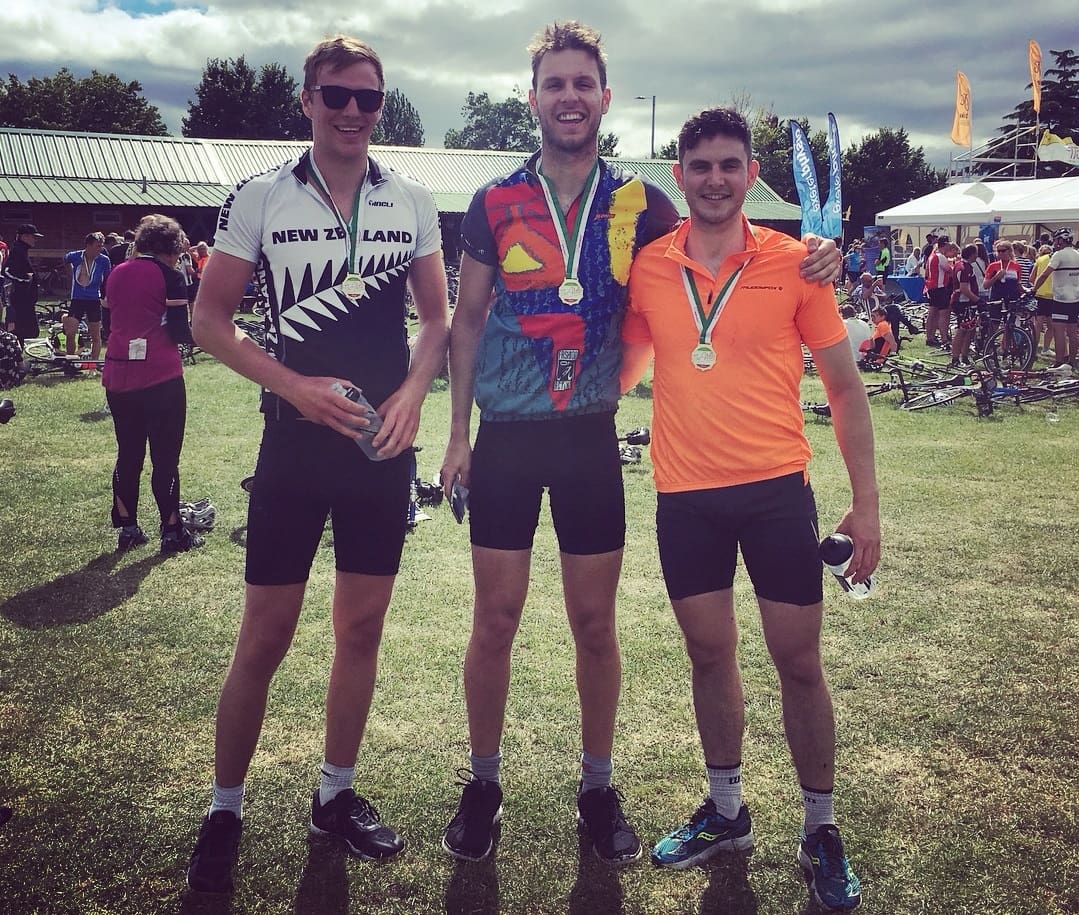 A team of 19 cyclists from all over the country and beyond will come together on Sunday for FORCE Cancer Charity's Nello ride to celebrate the life of a young engineer from Exeter.
Ben Houghton (pictured above, left) was just 27 when cancer claimed his life just before Christmas.
He was first diagnosed with a melanoma in May 2018 and had surgery to remove it.
The cancer returned later last year. It was aggressive and within six weeks of finding a lump, Ben died on December 21.
Brilliant
The Exeter University graduate in mechanical engineering had ridden The Nello twice and had a brilliant time.
So a group of his friends and family decided to honour his memory by taking up the challenge themselves in the week that would have seen Ben celebrate his 28th birthday.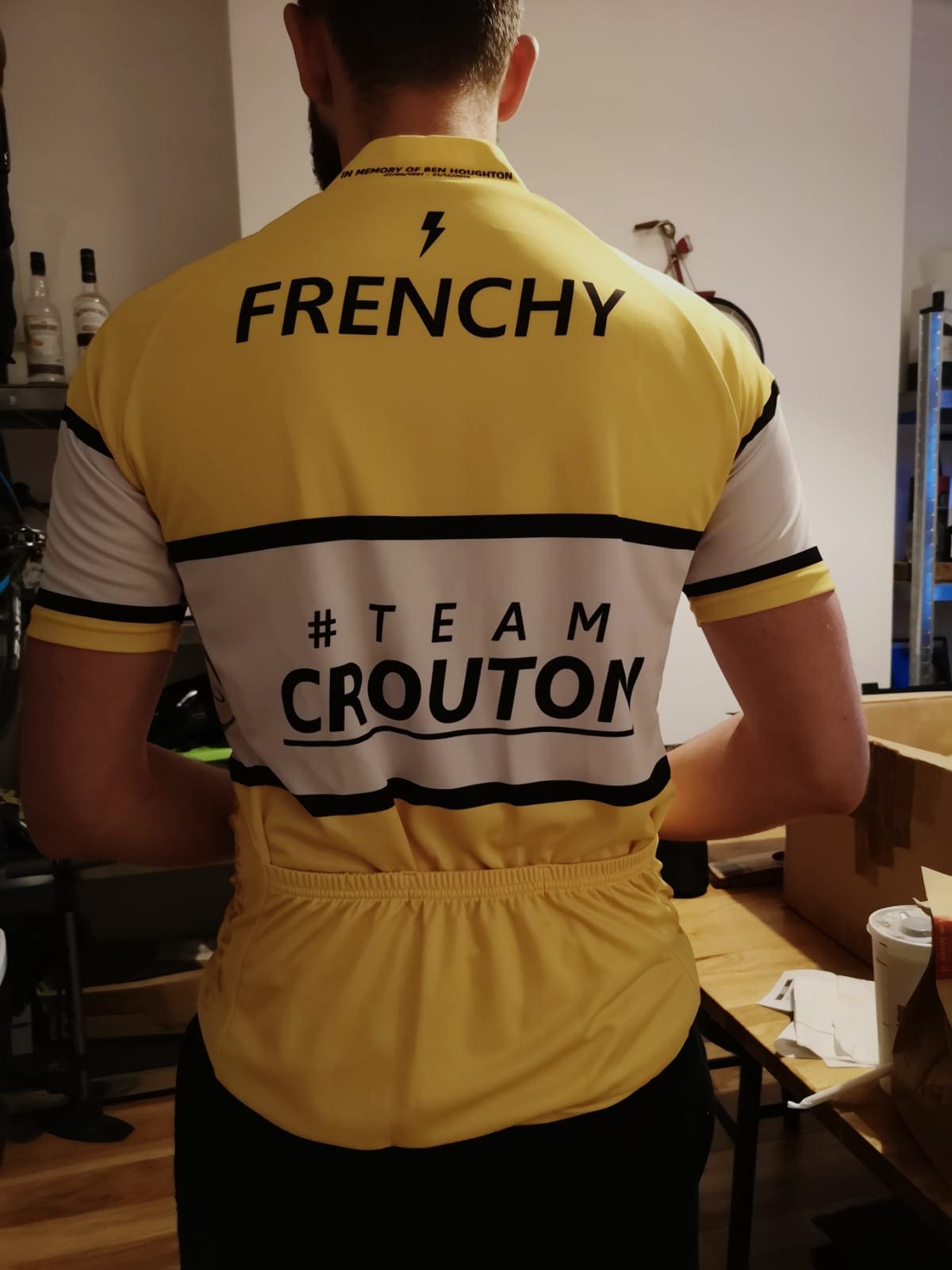 They will ride as Team Crouton, inspired by Ben's university nickname. His surname was once mispronounced Hoo-ton at a party and after his mates tried various rhyming options, Crouton stuck.
Team Crouton will tackle The Nello in specially designed bright yellow jerseys.
Gentle
Ben's girlfriend, Lily Byham, is a key member of the team. The couple met at university and she was planning to move back to Exeter from Bath when Ben was taken ill again.
"Ben was a laid back, gentle giant, always smiling and quick to find fun in all situations – mostly through self-deprecating humour," said Lily. "He really enjoyed being outdoors and was always seeking the next adventure."
They had talked about doing the big FORCE ride together one day so this year's event will be particularly poignant for the biology teacher from Kingdown School in Warminster.
Positive
"It's lovely that we can do something that brings us all together and gives us a really positive focus," said Lily.
"Ben loved music and played bass guitar in a band, Isaac Indiana, at Exeter University and beyond.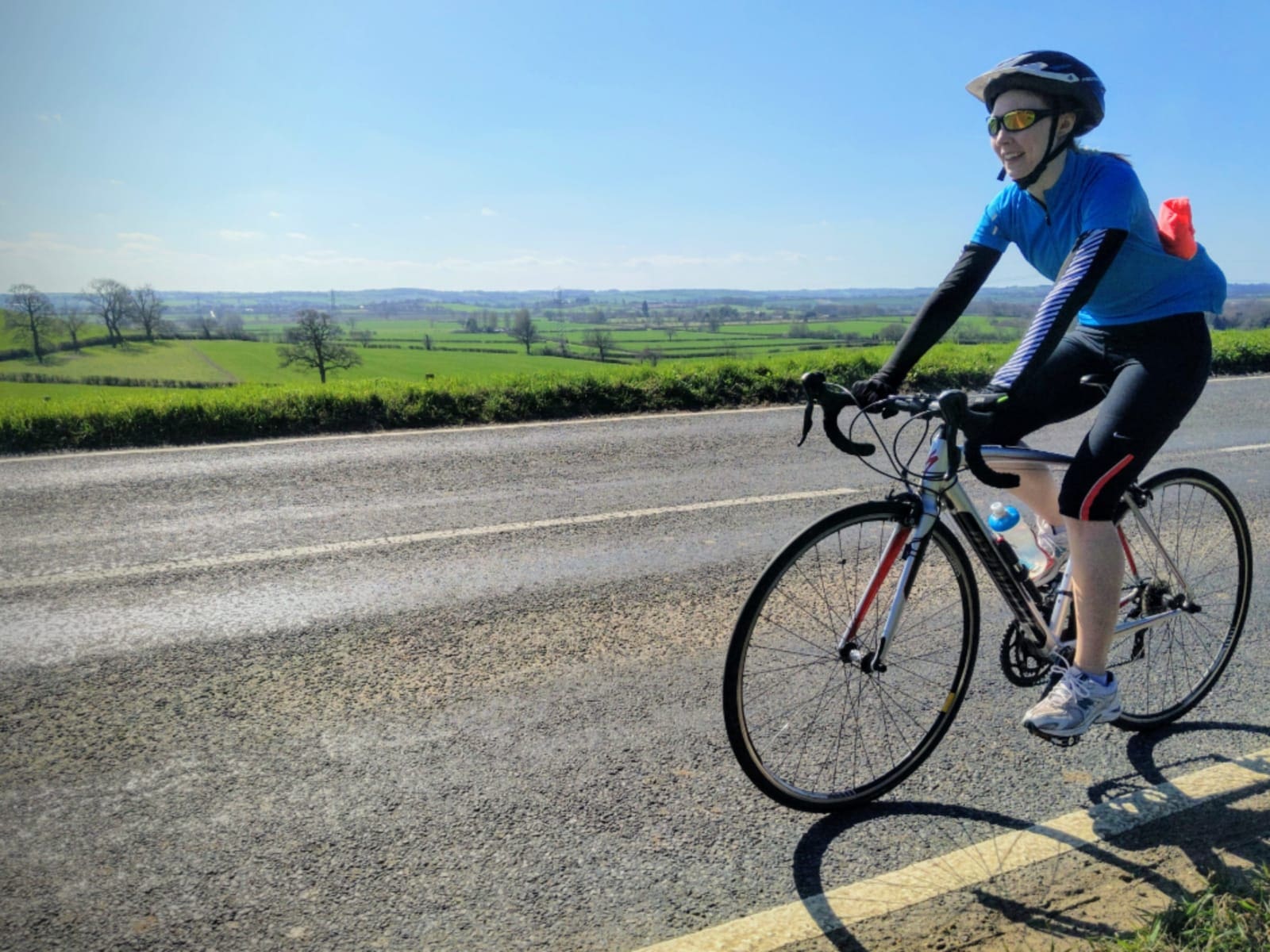 "I first met him through seeing them play and it was so clear that he just loved what they were doing on stage. His band mates played at his funeral and most of them are able to cycle on the day of the Nello too."
Lily (pictured on a training ride) is new to cycling and didn't buy a bike until February.
Determined
But she has been training hard and is determined to complete the 100 mile challenge.
"Five of the team are experienced cyclists but the rest of us have taken it up for Ben. Most of us are going for the 100 miles and the others will do the 55 mile route," she said.
Ben's sister, Rebecca, is also cycling along with the two friends who had previously ridden The Nello with him.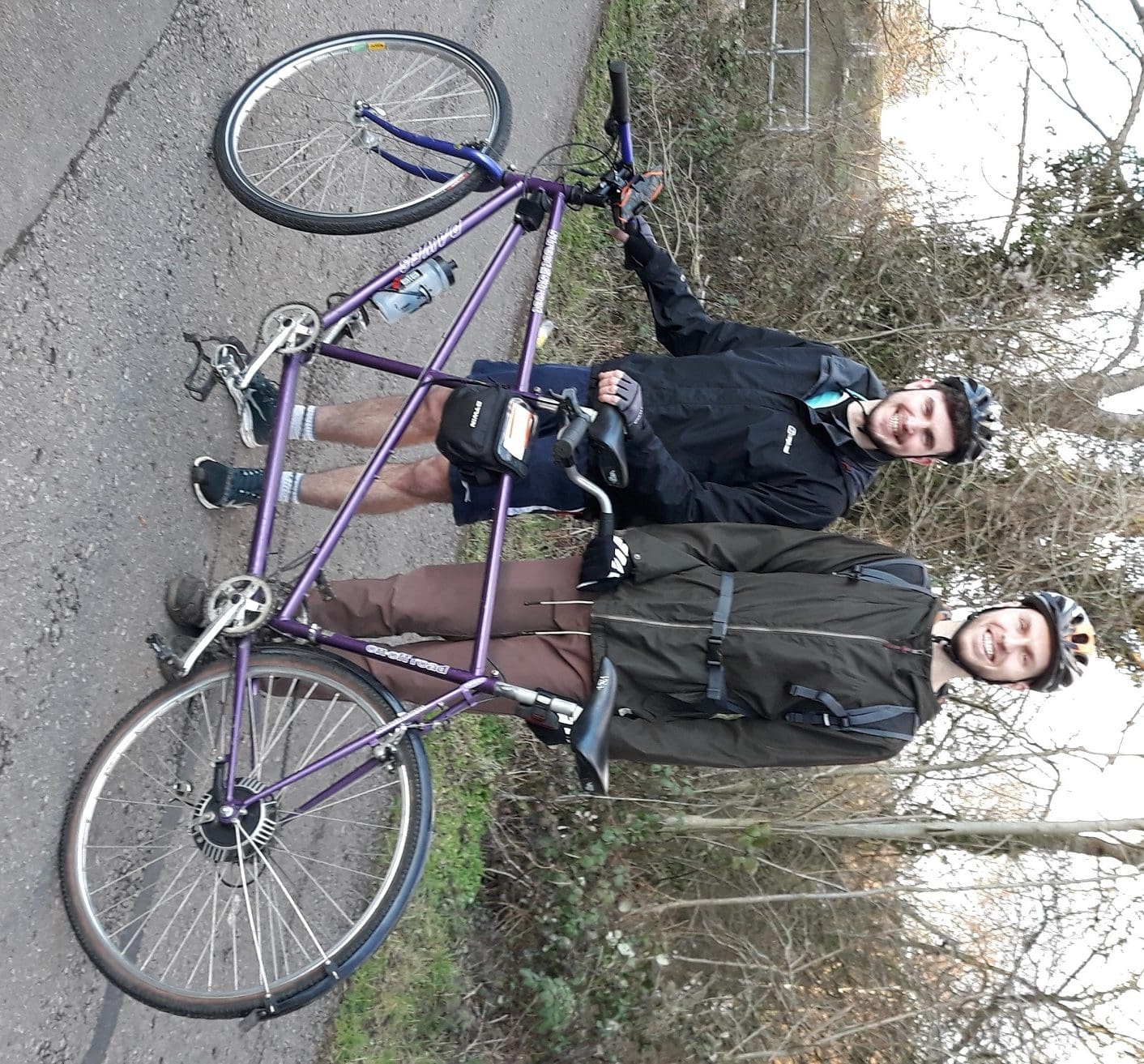 This time, however, Tom French and Sam Hall are trying something different.
Special
"They're reuniting to do it on a tandem," explained Lily. "They had ridden it both times with Ben so there will be some very special memories for them."
Team Crouton set themselves a goal of raising £1,000 for FORCE, which offers support to anyone locally affected by cancer at its Exeter headquarters and weekly outreach clinics in Okehampton, Tiverton and Honiton.
They had smashed their target well ahead of the ride with more than £3,000 on their online fundraising page – http://uk.virginmoneygiving.com/LilyByham
"These wonderful people provide a huge amount of support for both patients and their loved ones, physically and emotionally," said Lily.
"We used their café when Ben was having treatment but unfortunately he didn't have time to tap into all the services FORCE offers," she added.
Enthusiasm
Ben was originally from Jersey and worked in Exeter as a design engineer for Renishaw, one of the world's leading engineering and scientific technology companies specialising in precision measurement and healthcare.
"He loved it, patiently explaining his work to me with such enthusiasm," Lily recalls.
His parents, Geoff and Fran, will be travelling from the Channel Islands to support Ben's friends on their emotional reunion.
Most of Team Crouton met in Exeter and are reuniting from further afield, including Warsaw, Lancaster, Bath, Bristol, Birmingham, Rugby and Jersey.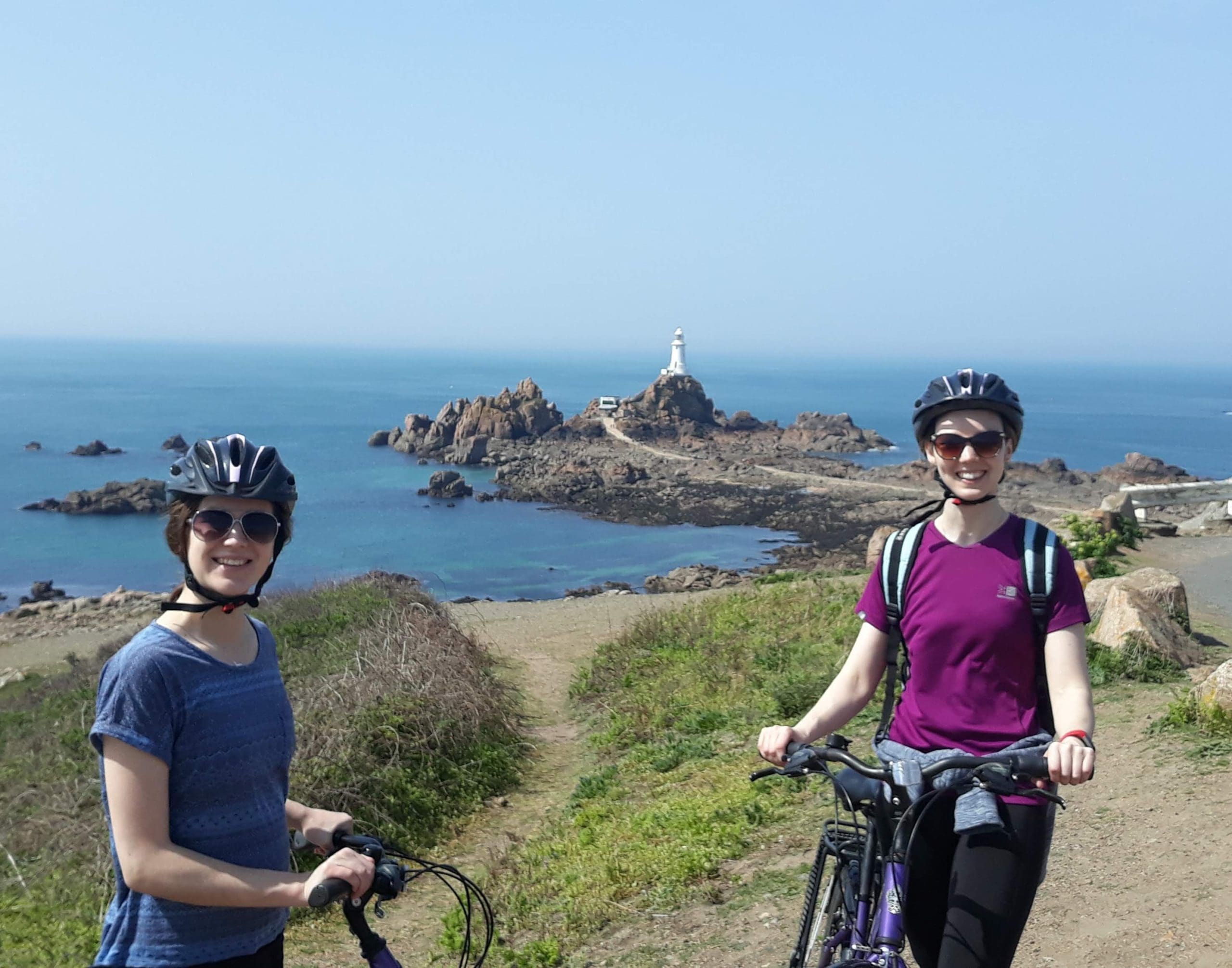 The team is: Lily Byham and Rebecca Houghton (pictured together on Jersey), Tom French, Sam Hall, Harry Harding, Genna Davies, Ben Homer, Rachel Homer, Eleanor Bird, Thomas Gale, Alex Smith, Kate Dyer, Chloe Burroughs, Kate Townend, Chloë Riddle, Jamie Bunting, Joe Johnston, Tom Sturges and Karina Gruchy (the last two are currently living and training in Poland and flying their bikes over specially).
Magic
The Nello is the single biggest fundraising event on FORCE's calendar.
It is 20 years old this year and in honour of its Italian connections, the 2019 ride has been dubbed Il Ventesimo (The Twentieth).
Since the first Nello Century Cycle Challenge in 2000, the event has raised more than £900,000 for FORCE.
It has grown from attracting a field of 90 cyclists in that first year to demand for 2019 expected to outstrip the 1,500 places usually available.
Organisers have set themselves a target of raising a record £100,000 from this year's ride, taking the overall total past the magic £1million mark.
You can still enter to ride 100 or 55 mile routes at https://forcecancercharity.co.uk/event/the-nello/
Starting and finishing at Topsham Rugby Club, The Nello is one of the most popular rides in the region.
Always held on the final Sunday in June in memory of Italian restaurateur Nello Ghezzo, it was originally organised by Marc and Kim Millon, who have ridden it every year and will be tackling the 100-miler on their tandem again in 2019.