Communities offer fantastic big ride support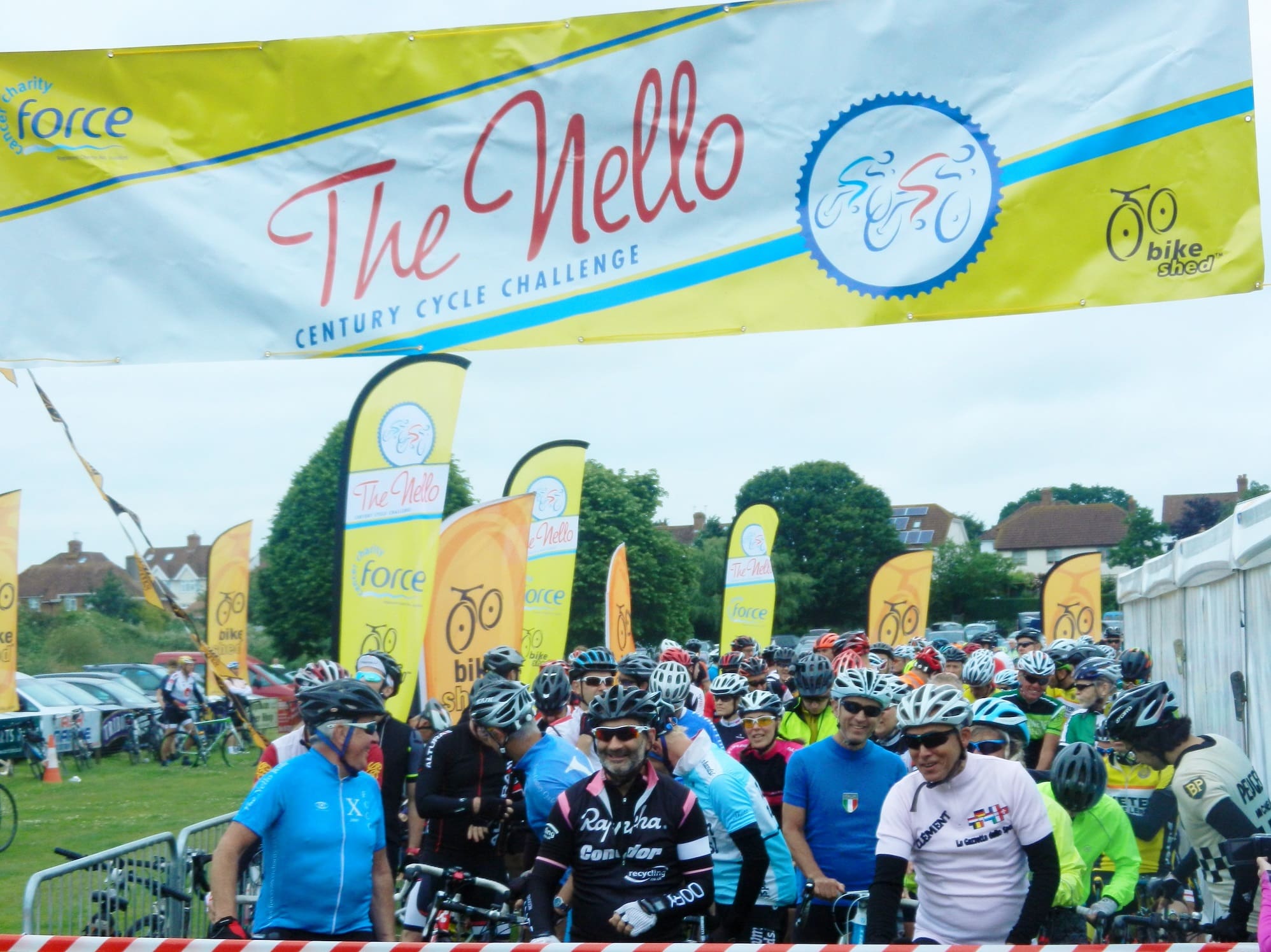 Topsham, Tiverton, South Molton and numerous communities in between are getting set to welcome fifteen hundred cyclists on Sunday, all pedalling to help support people in their area affected by cancer.
They will be taking part in The Nello, FORCE Cancer Charity's biggest single fundraising event of the year.
The Nello starts and finishes at Topsham Rugby Club and features two options for those taking part – 55 or 100 miles – with cyclists setting off from 8am and returning in a steady stream from around midday until roughly 6pm.
Tiverton is where the course divides.
FORCE provides support and information and pays for the nurses who deliver chemotherapy at Tiverton Hospital every Thursday.
Milestone
All its services are offered free of charge, funded by the efforts of the charity's supporters, including cyclists from across the country and beyond.
The Nello reaches a significant milestone this year – the event is 20 years old and Tiverton always plays a key role on the day.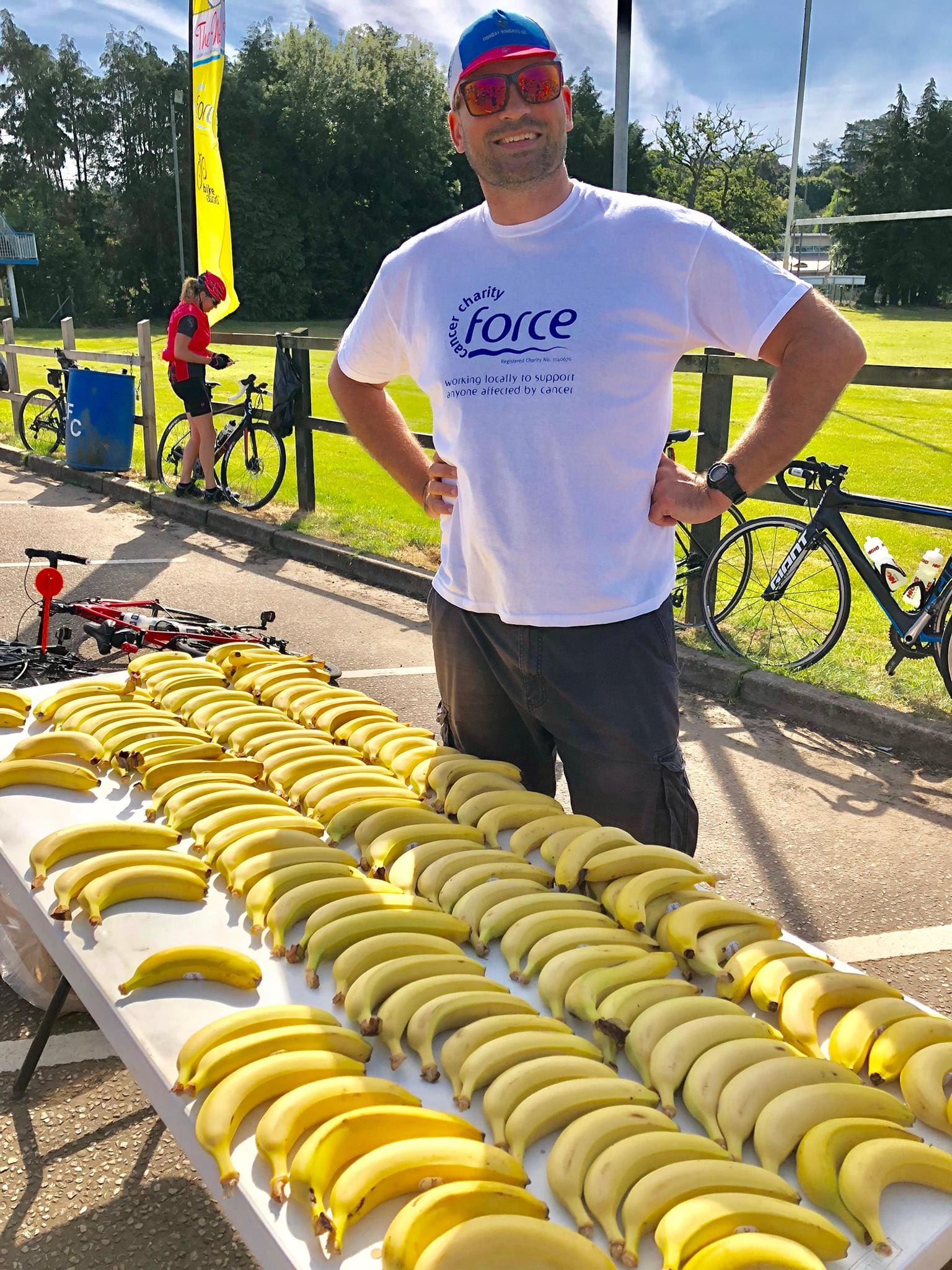 Tiverton Rugby Club provides the first refreshment stop on the ride with water and bananas available to everyone taking part.
Morrisons is again making a significant contribution by donating hundreds of bananas to give the cyclists an early energy boost before they tackle the most challenging parts of the ride.
Generosity
The longer route takes cyclists through Dulverton, up over Exmoor and on to South Molton for a stop at the fantastic new Quince Honey Farm site on the outskirts of the town before the long run home.
The generosity of Quince Honey Farm's owners is crucial to the success of the ride.
The Nello's shorter distance involves a demanding climb up Long Drag, through Withleigh and on to Nomansland where there is a flapjack and squash refreshment stop at the Mount Pleasant Inn, also great supporters of the event.
The cyclists then head across country, through Black Dog and Morchard Bishop to Morchard Road on the A377 where the two routes converge at a feed station opposite the Devonshire Dumpling pub before everyone makes their way back to Topsham.
Inspired
Each entrant has their own reason for taking part and one of those tackling the 55 mile route this year is textile business owner Jim Fraser from Rackenford.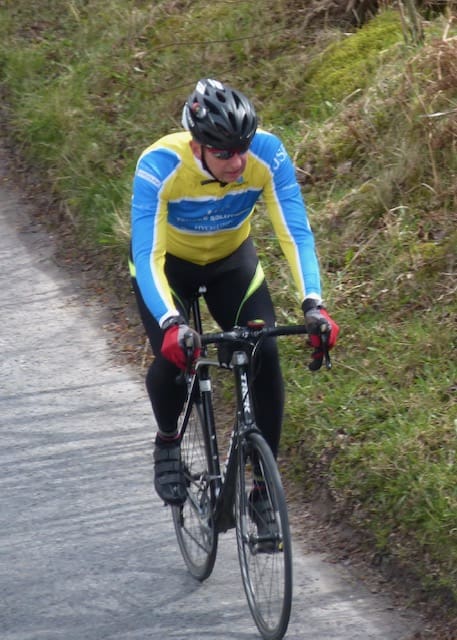 He has been inspired to ride by the support he and wife Philippa have received from FORCE.
"I have entered several FORCE events over the years and I've done both the 55 mile and the 100 mile routes on The Nello. This year I will enter again and put my body through hell but this time there will be a little more meaning behind it," explained Jim.
"2019 hasn't started that well. In early January Philippa was diagnosed with breast cancer, which was a massive shock to us all.
"However, the support that we've received over these past few months from the staff at RD&E and FORCE and all our friends and relations has been overwhelming.
Fantastic
"So this year I would like to raise a bit extra for FORCE than just my entry fee as I now know what fantastic support they give all the patients and families who go through this and what a vital part they play in the whole frightening process."
Philippa has had three operations in the last six months. She and Jim have both used FORCE in Tiverton and at the charity's Support Centre in Exeter.
"None of us know when or if we'll need their help but I would like to think that they will still be there for the next person who gets the news," said Jim.
He has set up an online fundraising page – http://uk.virginmoneygiving.com/JimFraser2
He added: "If you have a couple of quid you can spare then all donations would be gratefully received and don't forget to tick the Gift Aid box if you're a tax payer. I'm not setting a target as whether it's £1 or £1,000 it means the same. Thank you."
There is also a general donation page for supporting anyone taking part in the ride – https://uk.virginmoneygiving.com/NelloDonations2019