Special delivery for Honiton chemo team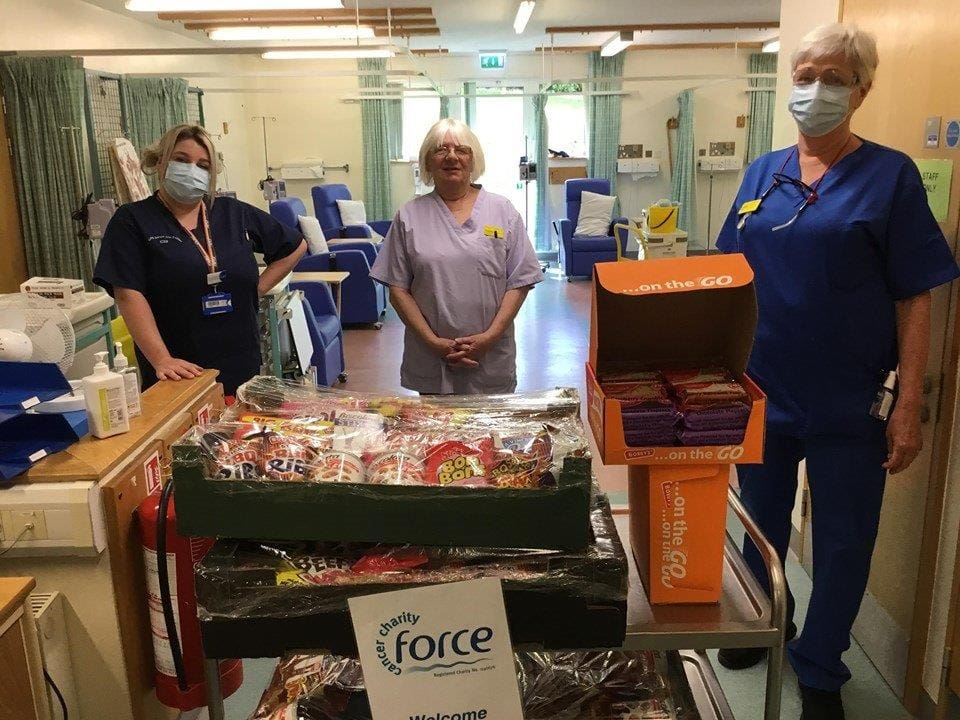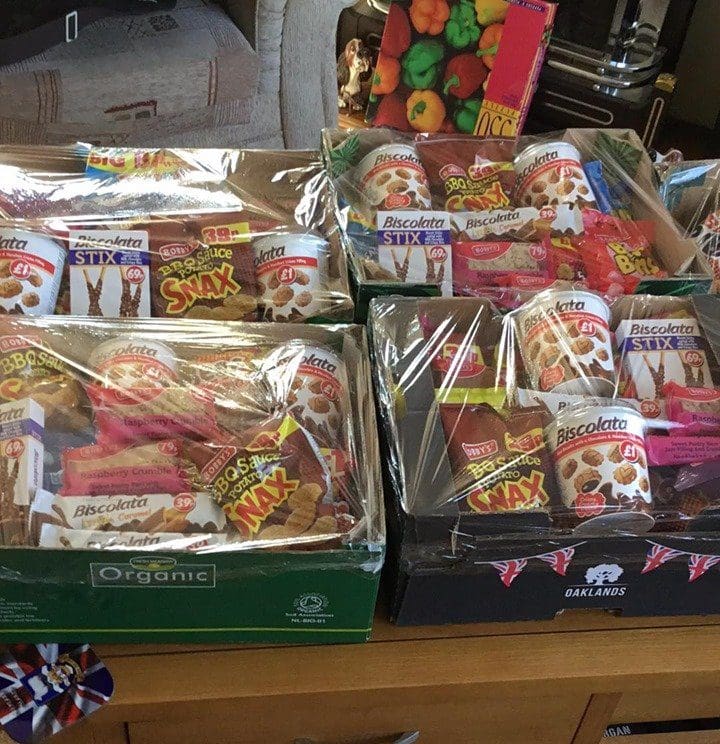 Chemotherapy patients and nurses at Honiton Hospital have received a special delivery.
The local branch of a national snack chain donated a hamper full of goodies including nutritious bars, biscuits, popcorn, crisps and chocolate.
The generous gift came from Bobby's Foods of Bromsgrove, which has a depot in Exeter.
They wanted to do something for the hospital and Trudi McCurdy from the housekeeping team nominated the chemotherapy service, funded by FORCE Cancer Charity.
She liaised with the national sales development manager for Bobby's, Spencer Macklin, and he duly obliged.
Plenty
The hamper was so large that there was enough to send a big box back to the Cherrybrook chemotherapy unit at the Royal Devon and Exeter Hospital and keep plenty for staff and patients at Honiton.
Chemotherapy sessions are taking place twice a week at Honiton Hospital instead of just the usual Friday clinic.
The unit is taking patients from Tiverton, which is unable to offer chemotherapy at the moment.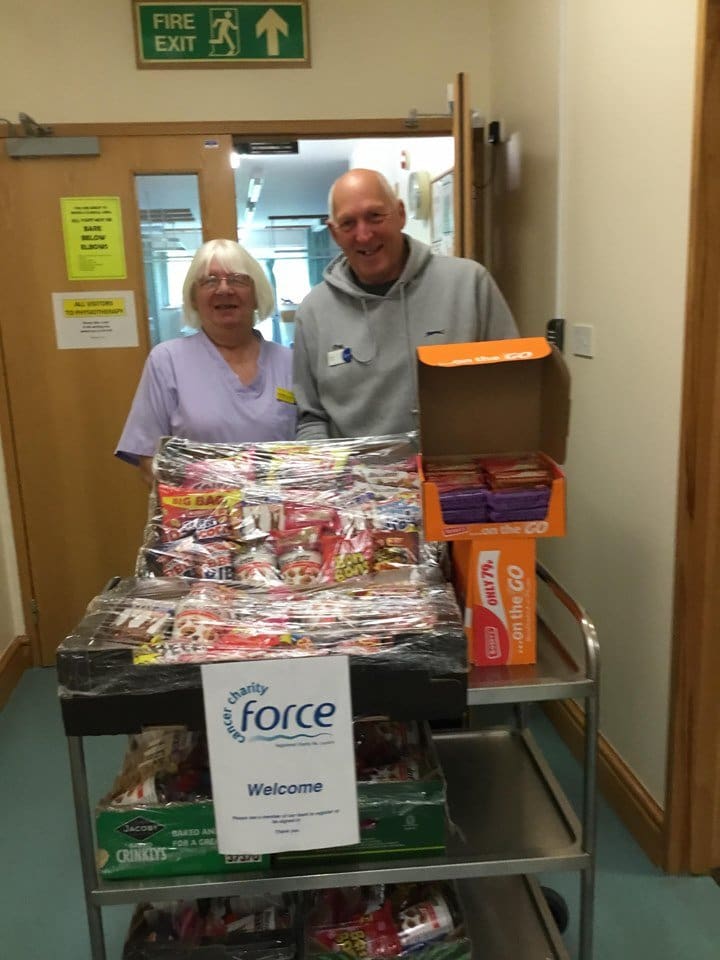 Volunteers Steve and Marion Craddock from FORCE, which pays for the nurses who deliver life-saving treatments, are helping ensure patients receive a warm welcome.
"These are difficult times at the moment," said Steve (pictured with Trudi). "But Marion and myself decided that the patients and nursing teams came first and so still go in to set up the ward and clear away after they have finished.
Happy
"As we cannot be there to meet and greet patients, we have set up a drinks corner by the nurses station with a five litre pump flask of boiling water and a thermos flask with cold milk.
"We use teas and coffee etc provided by FORCE and have provided takeaway-style cups with lids, rather than using the normal mugs, so that there is no need for washing up.
"All areas receive a deep clean by the hospital cleaning staff after each session.
"We are happy to also do the service on Thursday for the Tiverton patients who are faced with a long journey to get to us."
Meriel Fishwick, FORCE Chief Executive, said: "Big thanks to Bobby's Foods for the goodies enjoyed by cancer patients and FORCE-funded outreach chemo nurses in Honiton.
"It's really good news that outreach chemo continues two days a week in Honiton and every Wednesday in Okehampton. Outreach chemotherapy treatment is especially important during the Coronavirus crisis and FORCE is very proud to be doing its bit to support cancer patients when they may feel particularly vulnerable."