Rob set for 100 mile crazy commute on his bike
An RAF officer from Crediton is undertaking a 100-mile "crazy commute" this month to raise money for the local charity that supported his family through cancer.
Wing Commander Rob Johnstone, 52, plans to cycle from his workplace in Bristol to Crediton Rugby Club on Friday September 27.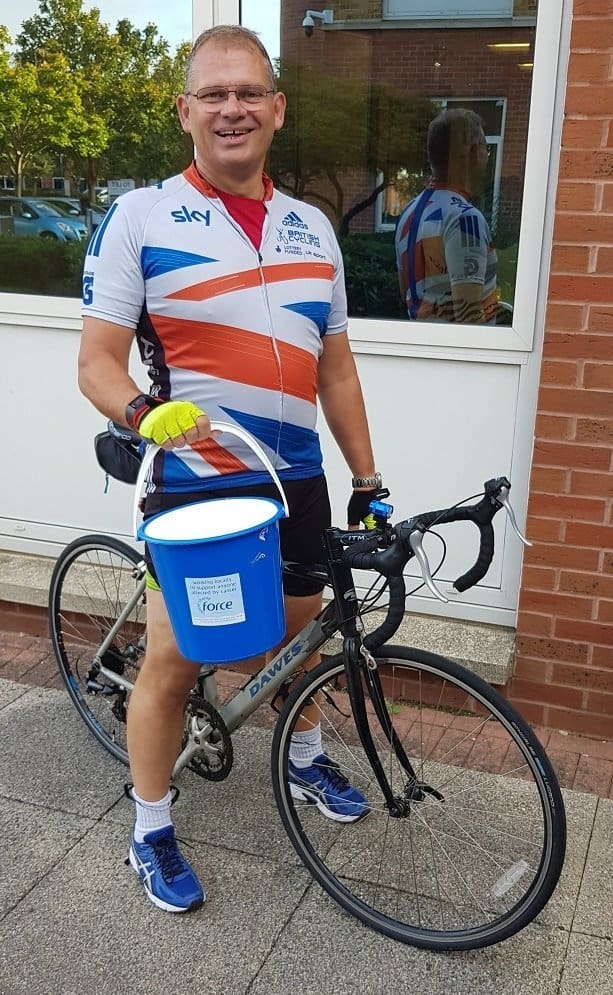 He already has pledges of more than £1,000 in sponsorship for the ride in aid of FORCE Cancer Charity.
Rob's wife, Ellie, was diagnosed with breast cancer last November and needed surgery and chemotherapy. The mum of five's treatment finished in May.
"Things have gone as well as they could and the prognosis is positive but I don't think any of our family really knew what to expect whilst Ellie was undergoing treatment, despite the excellent information from the Cancer Team at RD&E," said Rob.
Pedal power
"Extended family and friends all rallied round and their support really helped us to get through an incredibly tough time.
"Ellie and my daughters all benefitted from support from FORCE throughout her treatment and that is why I'd like to undertake the Crazy Commute, swapping my car and the usual Friday traffic jams on the M5 for pedal power to raise money for FORCE.
"With cancer impacting so many lives these days, finding a cure is important but that work will take time and people will still need support as they undergo treatment.
"That is why I will be riding 100 miles on 27th September 2019 for FORCE."
Daughter supporter
Rob manages aviation safety for all core UK military flying training within 22 Training Group, a branch of the Services that provides the qualified and skilled personnel that the RAF, Army and Royal Navy need to carry out operations worldwide.
His remit covers everything from air cadets in gliders to the Red Arrows.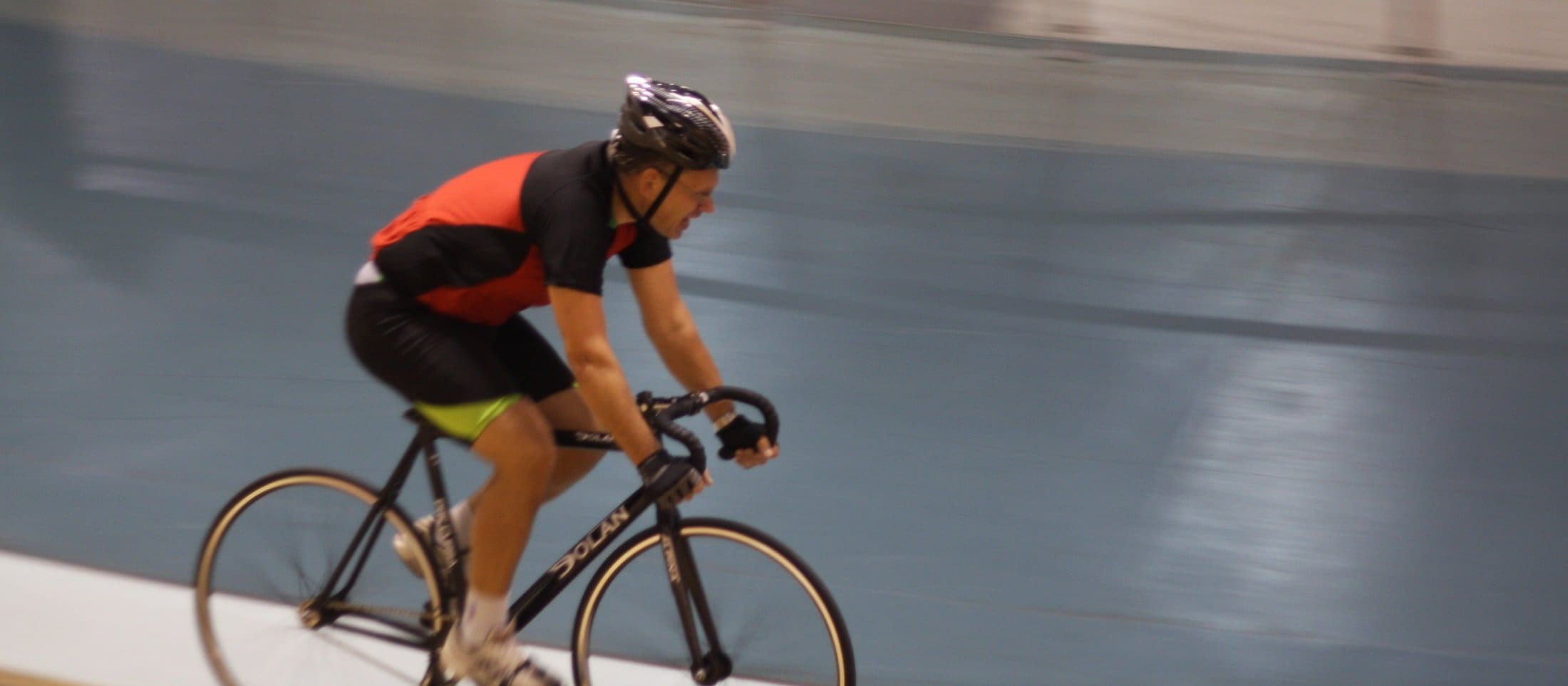 He will set out from his office in the north of Bristol with eldest daughter Emily as support car driver and aims to finish the ride at 6pm at Crediton Rugby Club, where he coaches on a Friday evening.
Next month Ellie will be running the Royal Parks Half Marathon for Breast Cancer Care, who have also provided excellent support.
You can sponsor Rob via virginmoneygiving.com/RobertJohnstone9
UPDATE +++ UPDATE +++ UPDATE +++ UPDATE +++ UPDATE +++ UPDATE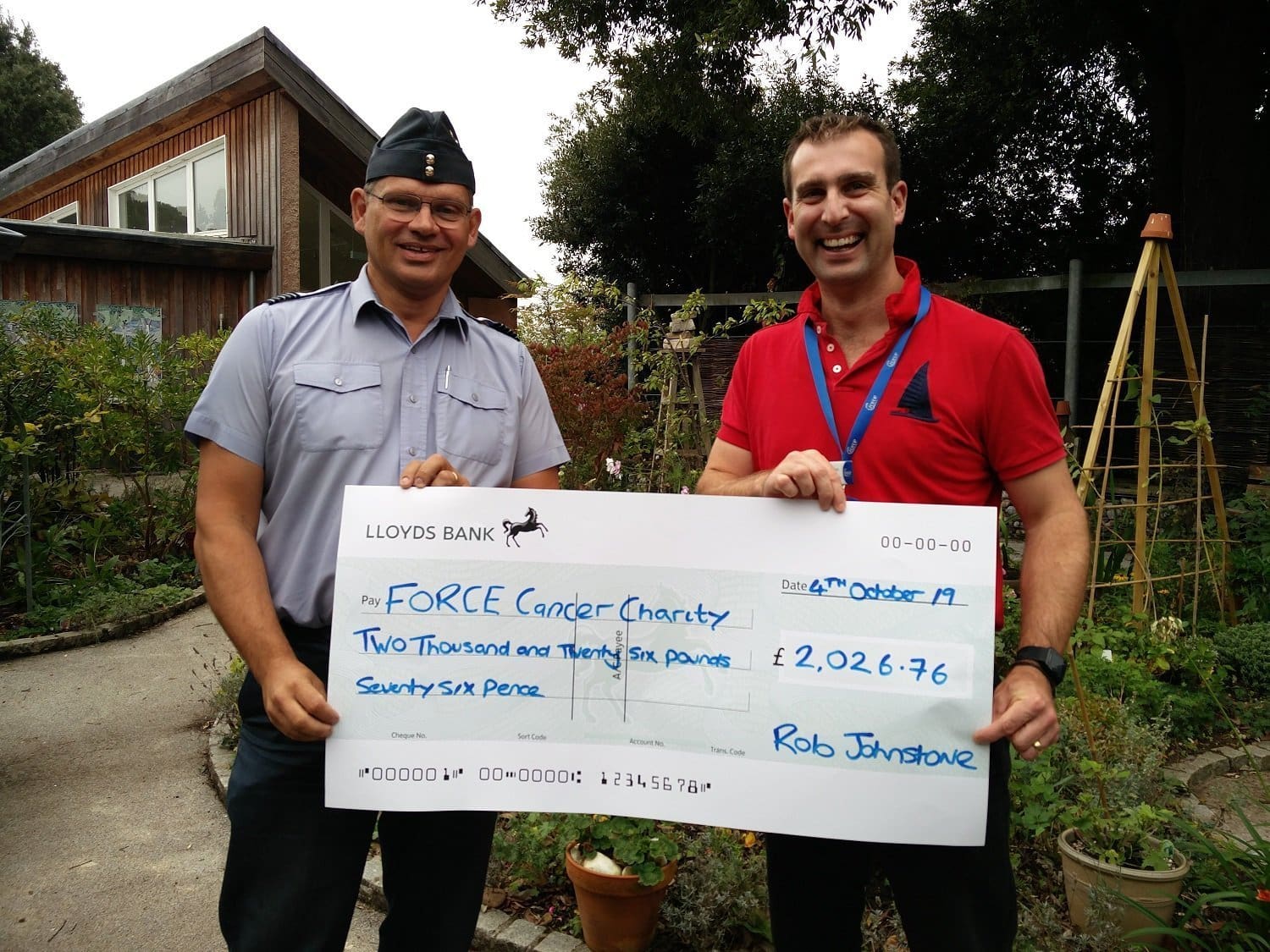 HE'S DONE IT! Rob completed his "crazy commute" to raise more than £2,000 for FORCE. Rob cycled more than 100 miles from his workplace in Bristol to Crediton Rugby Club. He presented a cheque to Olly Watts from FORCE at our Support and Information Centre in Exeter. Rob chose FORCE because of the support his family received after wife Ellie was diagnosed with breast cancer last November. He said: "The weather certainly made it a tough day at the office but 100 miles covered and only about an hour late on my planned finish time.  The 20-40MPH winds and squally showers slowed me on the Somerset Levels. And a very kind 'white van man' ran me off the road, leaving me lying on the verge. Thanks to my daughter Emily for being support driver and my wonderful wife Elspeth Alexandra for putting up with the cycle bore and riding shotgun with Emily. And thanks to everyone who gave money for FORCE Cancer Charity. Together we have raised more than £2,000 so enduring the wind, rain and hail was all worth it!"