Nigel becomes our new patron
Dr Nigel Acheson is the new Patron of FORCE Cancer Charity. This autumn marks five years since he joined our Board of Trustees, offering his own, unique perspective on how FORCE fulfils its mission to support anyone locally affected by cancer.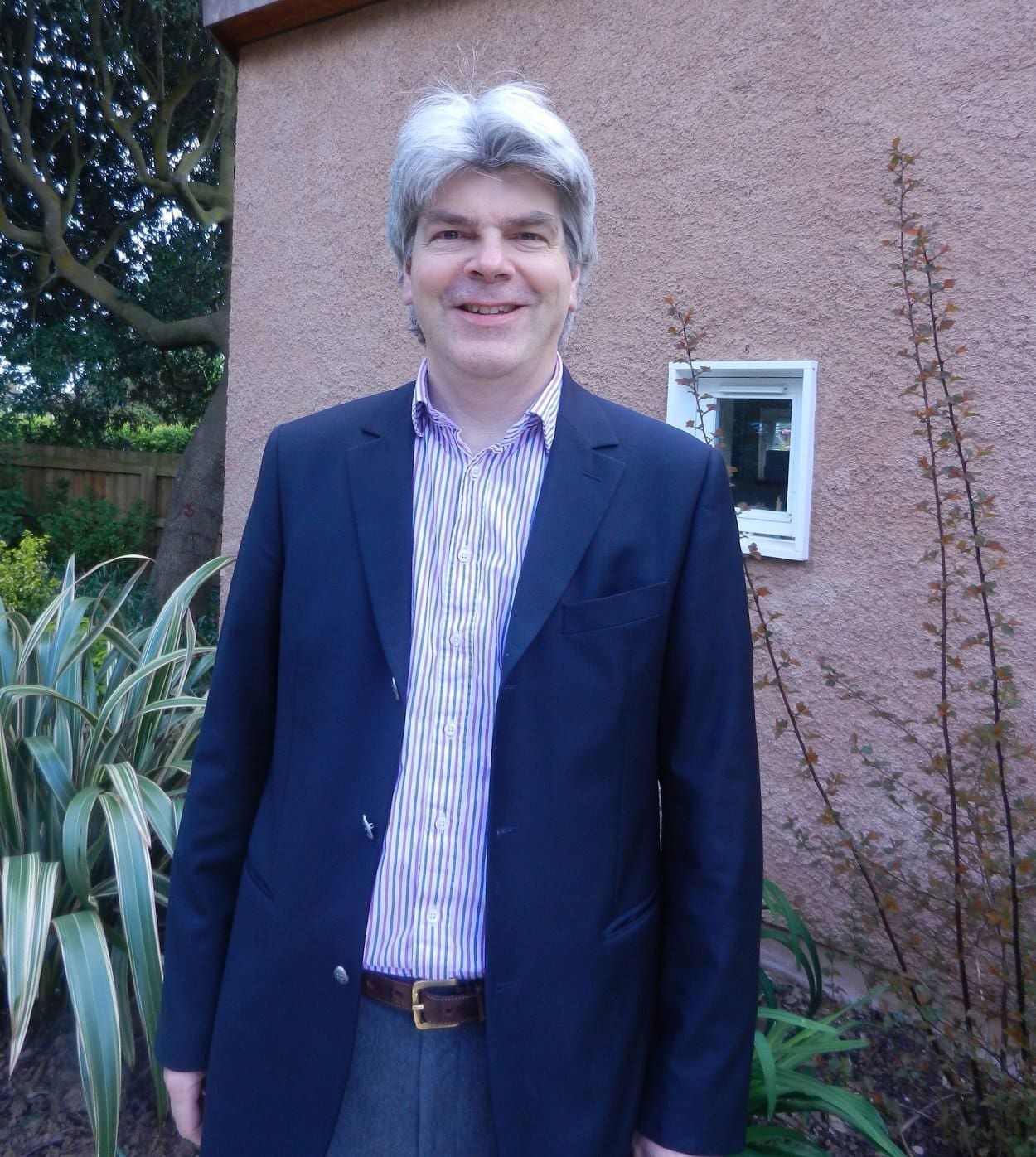 He becomes only our fourth patron after former diplomat Sir Anthony Parsons, FORCE co-founder Chris Rowland and Martin Cooper, who died last year.
"It is an enormous privilege to become Patron of FORCE," said Nigel, who will also continue as a trustee.
Fantastic
"I know from my time as a cancer specialist how FORCE provides support to patients and their families, as a researcher how committed the charity is to supporting innovation, improvements and research which will help patients here, and as a trustee over the last five years what a fantastic team we have working across the county to make FORCE such a success in supporting those who use the facilities and services that we provide.
"I particularly look forward to getting out and about to meet those of you who fundraise so effectively for us.
Important
"Without you, it would not be possible to provide the services that are so important for those living with and beyond their cancer diagnosis."
Nigel is Deputy Chief Inspector of Hospitals for the Care Quality Commission, which regulates health and social care in England.
He is responsible for the delivery of the CQC hospital inspection programme across London and the South of England.
Before that he was Regional Medical Director for NHS England's South Region, which stretches from Cornwall to Kent and covers a population of 13.4 million.
Commitment
Despite the huge demands of these high profile roles, Nigel retains a firm commitment to FORCE.
He trained in Birmingham and came to Exeter in 2004 as a consultant gynaecological oncologist to work alongside John Renninson and his team in building the RD&E's gynaecological cancer service.
He quickly became aware of the role FORCE had to play in the holistic treatment of the women in his care.
A background in research into ovarian cancer also led him to work with Jackie Whatmore from the University of Exeter Medical School on a project funded by FORCE.
Nigel's growing appreciation of the role FORCE plays locally in cancer support and research meant that when the opportunity to become a trustee arose, he jumped at the chance to give something back.
Skills
FORCE trustees bring a wide range of skills and experience to the board, which governs and guides our charity.
Men and women with medical, legal, financial, business and community service backgrounds oversee all of our work and offer strategic guidance as we grow and move forward.
"One of the things I have absolutely loved is learning more about what makes FORCE tick," Nigel explained.
"It isn't just the fact that every single person who works or volunteers for FORCE constantly tries to find better and different ways to improve care for patients, carers and children.
"There is a massive sense that people who work and volunteer and the local population feel very proud of the role FORCE plays in the community.
"There is intense care and trust for the people that support us with their time and donations. It is enormously valued by the community and that is reciprocal."
Passionate
Nigel has always been passionate about patient care and is a consistent champion of clinical safety and quality, matched by a strong interest in health service governance.
He brings not only clinical expertise to his role as a FORCE trustee but also offers invaluable help and advice on the way our charity is run.
"In my work with the CQC I spend a lot of time judging whether organisations are good or outstanding, their focus on people, if they are compassionate and curious about how they can constantly improve.
"The good ones always want to be better tomorrow than they are today and those elements are represented in FORCE."
His experience in how organisations are governed gives him a sharp insight into whether the charity is putting its resources into the right places to support.
Careful
"As trustees we have a responsibility to make sure that money is used to maximum effect. FORCE is very careful to ensure that every penny is used to best effect," he said.
Nigel was born in Belfast – his parents still live in Northern Ireland – but has a deep love of the West Country, fostered by visits to family in Devon.
He grabbed the opportunity to move here from the Midlands and join his brother, who was a GP in Exmouth and now works in the dermatology department at the RD&E.
He has four daughters, two of whom are currently studying medicine, and enjoys nothing more than kayaking in the Exe estuary.
When life is so busy though, something has to give and Nigel reckons his golf game has taken a hit – although a previous handicap of just 11 would suggest he's no mean player.