Classic conclusion to golden year for St David's Players
It's quite a year for St David's Players as the Exeter Gilbert and Sullivan Society celebrates 50 years of entertaining city audiences.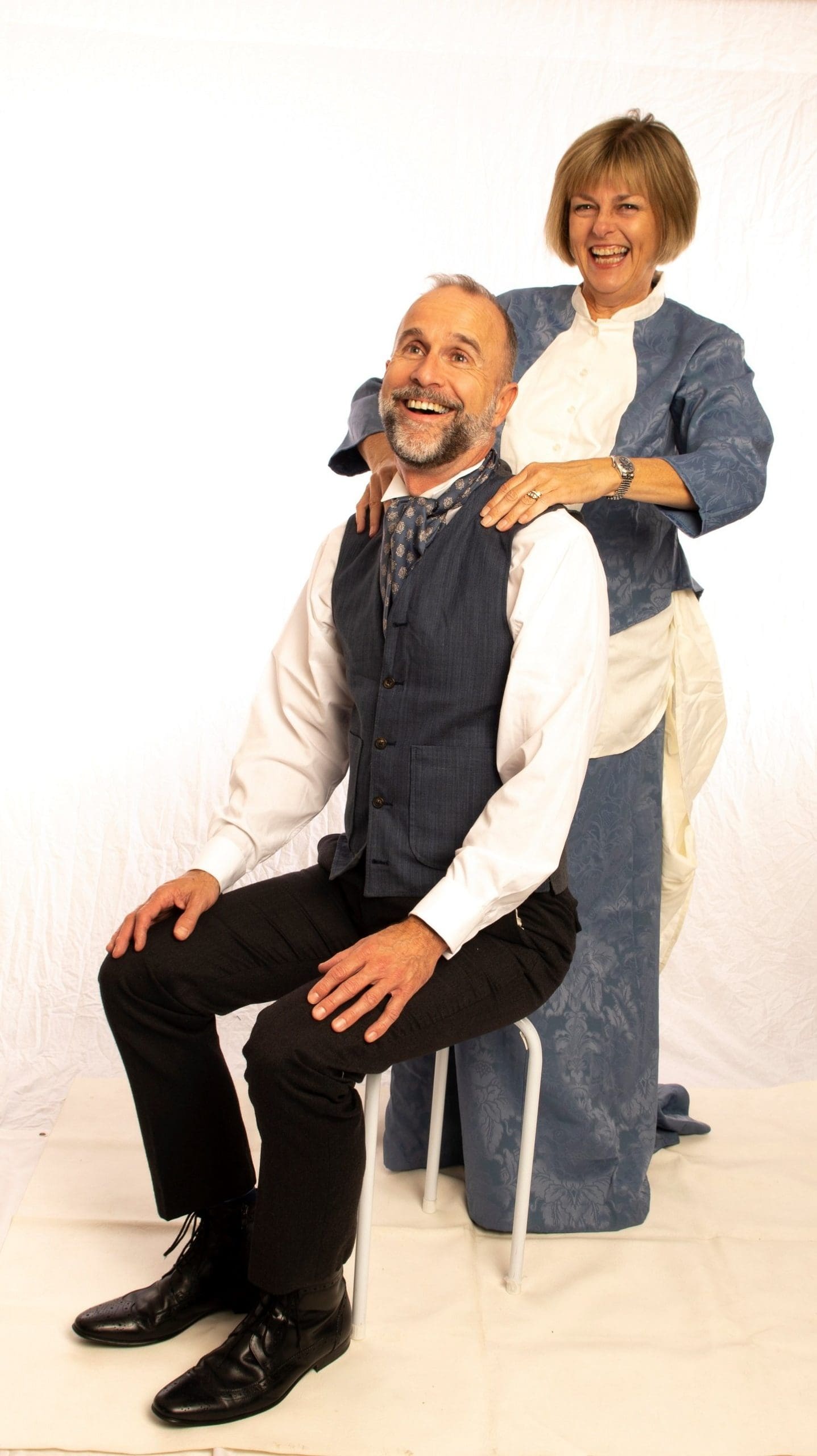 The company is currently rehearsing for their production of The Grand Duke, which runs from October 8-12 at The Barnfield Theatre.
But there'll be little time to rest on their laurels after what promises to be another fantastic show.
Members of the cast will then be part of the choral complement for the latest Classics Galore! concert in aid of FORCE Cancer Charity at the University of Exeter Great Hall on Saturday November 9.
They will be alongside Ottery St Mary Choral Society as 200 top local musicians come together to perform popular classical tunes for orchestra, choir and brass band.
The evening culminates in a rousing Last Night of the Proms style finale, led by soprano soloist Penny Daw.
Penny has recently returned to St David's Players to play comedienne Julia Jellicoe in the Grand Duke.
Her love of the stage has seen her play notable operatic roles, including Carmen (Carmen), Donna Elvira (Don Giovanni), Susanna (Marriage of Figaro), Musetta (La Boheme), 1st Lady (Magic Flute) and Cunegonde (Candide).
Her musical theatre credits include Sarah (Bitter Sweet), Dolly Levi (Hello Dolly), Lady Thiang (King and I), Mother Abbess (Sound of Music), Miss Babs (Acorn Antiques), Nettie Fowler (Carousel) and Mother Superior (Sister Act).
She has played the leading soprano in nearly all of Gilbert and Sullivan's operettas and has taken part several times in the International G&S Festival.
Penny is delighted and honoured to be singing once again with her Classics Galore "family" in a show concert that will be particularly poignant.
Dick Passmore, inspirational founder of Classics Galore!, died in February. Everyone involved is determined to make it a special night in his memory by reaching his goal of raising a total of £100,000 for FORCE and enjoying an evening that he would be proud of.
This is the seventh Classics concert and the event has raised nearly £90,000 for FORCE.
The profits from this year's event will go towards funding the delivery of chemotherapy for cancer patients in Okehampton, Tiverton and Honiton.
FORCE pays for specialist nurses from the Royal Devon & Exeter Hospital to administer some of the more straightforward treatments at weekly clinics in all three towns, saving patients the potentially more stressful journey to Wonford whenever possible.
Tickets are on sale at the Exeter Visitor Information & Tickets (EVIT) – call in at the Dix's Field office, email evit@exeter.gov.uk or phone 01392 665885.
You can also buy online through the Classics Galore! website – www.classicsgalore.co.uk
Penny Daw is pictured with Mark Hurford, who will be singing a duet with her at Classics Galore! The pair will also be on stage together in the show The Grand Duke when Mark plays theatre manager Ernest Dummkopf.