Nello welcomes all – including electric bikes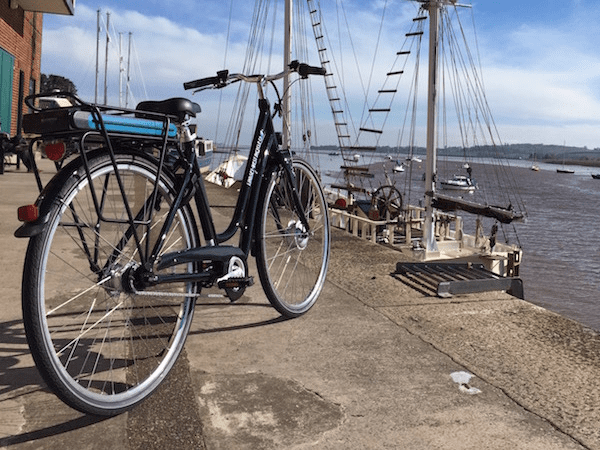 The Nello cycle ride is FORCE Cancer Charity's single biggest fundraising event of the year and prides itself on being inclusive and all-embracing.
It's not a race. It's not timed. It's about taking part, being involved in an unforgettable day, having fun and helping FORCE raise money to support anyone locally affected by cancer.
That's why event organiser Sarah Daniels is making it clear that all are welcome to enter and ride on June 30.
"People have asked whether they can take part on electric bikes – of course they can!" said FORCE's head of income generation.
"We want to encourage everyone to get involved in this unique event and however they want to cycle, we welcome them.
"So if you see someone on an electric bike, don't tell them they're cheating. Don't suggest the person on the back of a tandem isn't pedalling. Encourage them and celebrate their involvement in such a special day."
You can still enter to ride the 100 or 55 mile route at https://forcecancercharity.co.uk/event/the-nello/
The Nello is 20 years old this year and in honour of its Italian connections – it was established in memory of Topsham restaurateur Nello Ghezzo – the 2019 event has been dubbed Il Ventesimo (The Twentieth).
Since the first Nello Century Cycle Challenge in 2000, the ride has raised more than £900,000 for FORCE.
It has grown from attracting a field of 90 cyclists in that first year to demand for 2019 expected to outstrip the 1,500 places usually available.
FORCE has set a target of raising a record £100,000 from this year's ride, taking the overall total past the magic £1 million mark.