Nello goes virtual for 2020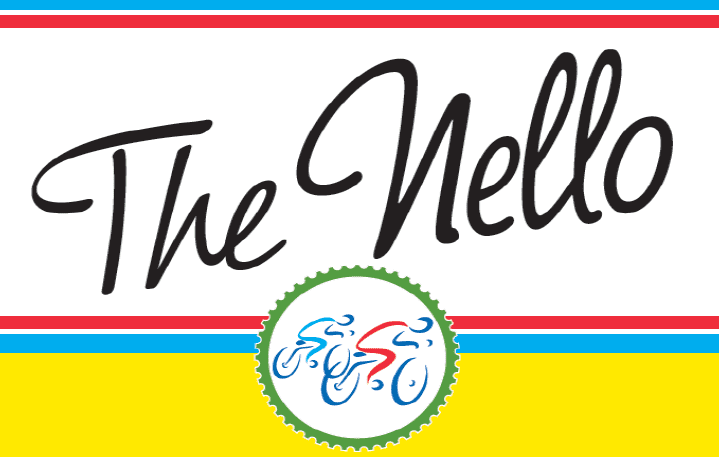 FORCE Cancer Charity's flagship fundraising event is going virtual for 2020.
Ongoing restrictions around the Coronavirus pandemic and mass gatherings mean that FORCE's annual Nello cycle ride cannot go ahead as planned this summer.
Instead, cyclists will be offered the chance to take part in three different challenges that they can do independently.
There will be a new addition to the Nello's traditional 55 and 100 mile options – the 25-mile Furloughed Flyer.
This opens up the event for the first time to anyone who doesn't feel capable of tackling the longer rides.
Cyclists can make up their own routes for all three categories or tackle the established Nello courses for the longer distances.
Special
They can do it on a road bike, mountain bike, electric bike, exercise bike or turbo trainer and ride any time between now and August 16, the date FORCE had hoped to hold the event when its original end of June date proved unworkable.
Organiser Sarah Daniels (pictured), Head of Income Generation at FORCE, said: "The Nello holds a special place in so many people's hearts. The thought of cancelling it completely was so upsetting for so many of us.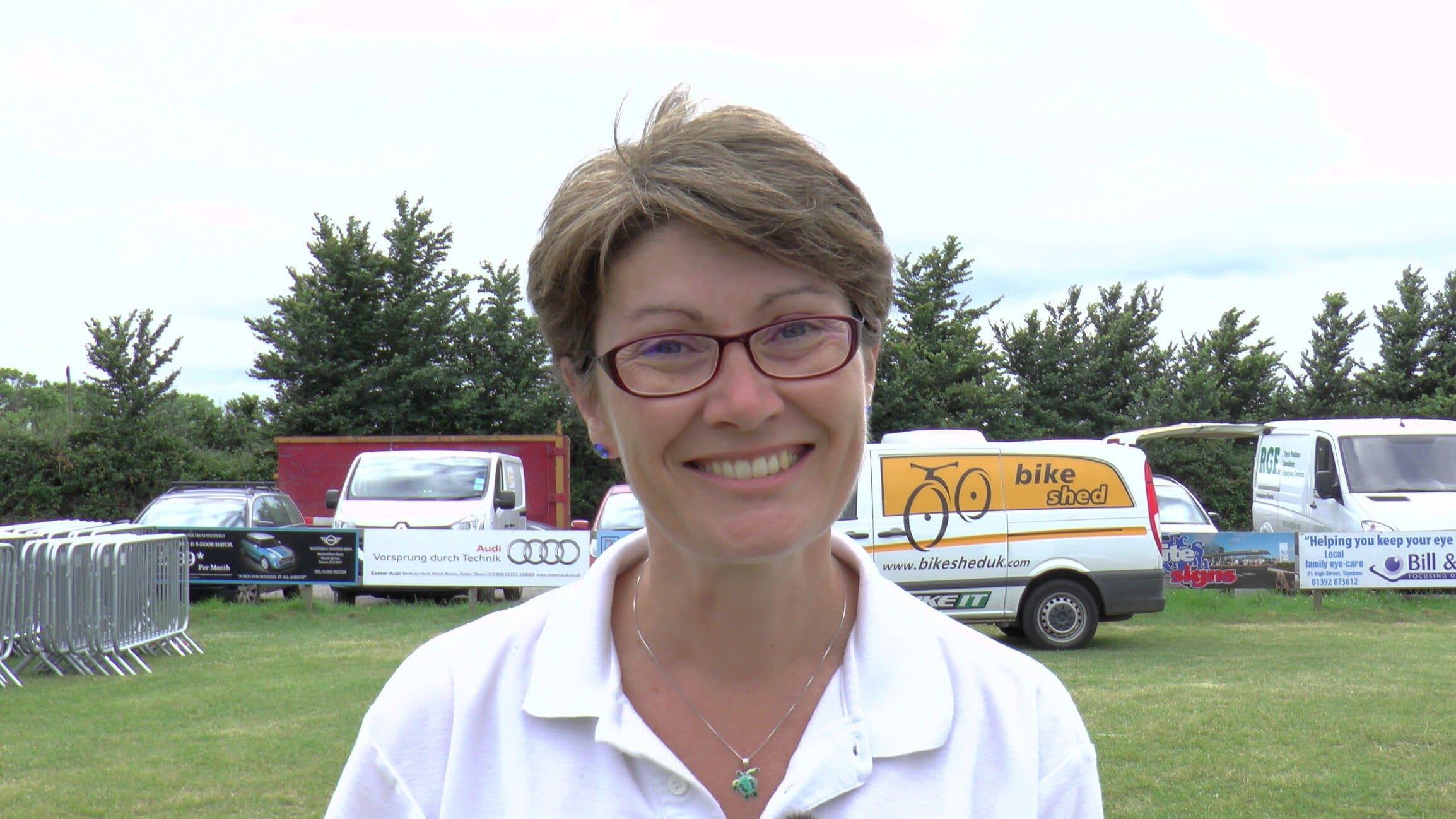 "I wanted to enable everyone to do something to support our charity and get some exercise along the way! So, I have decided to turn The Nello into a virtual event.
"It's not quite the same, but while this weather is lovely and people are so eager to support us, we thought this offered a great opportunity."
FORCE is again teaming up with leading Devon cycle chain Bike Shed to make the virtual Nello a success.
Pinarello, a world leader in the design and manufacture of high-end racing bikes, frames and accessories, are also supporting the event.
Competitive
Everyone who enters will get a free, commemorative top to replace the usual finisher's medal. There will be a different design for each distance.
The Nello is never a race but for the first time in 2020, there will be a competitive element to the event.
Bike Shed will supply a specialist cycling jersey to the fastest 55 and 100 mile finishers but to win them, cyclists will have to complete the Nello's regular routes.
There will also be a special reward for any individual who raises more than £500.
The Nello is FORCE's biggest single fundraising event of the year, regularly attracting 1,500 cyclists of all abilities but with a single aim of supporting the region's foremost independent cancer charity.
Last year was the 20th anniversary of the event and it brought in more than £100,000, taking the overall total raised past the magic £1million mark.
Threat
Losing revenue like that is a massive blow to the charity at a time when so many of its other income streams have been decimated by the ongoing threat from COVID-19.
FORCE is still supporting local people affected by cancer, quickly adapting to ensure access to its services are available via telephone and video calls while also improving its online resources.
"We are doing everything we can to support a particularly vulnerable group of people so the last thing we would want to do is put our supporters at risk by getting 1,500 cyclists and their friends and families together at a time of such uncertainty," said Sarah Daniels.
"We have been humbled by how much our communities want to support FORCE, now more than ever.
Generosity
"Despite what every individual is going through, people realise how important it is that FORCE can continue to help those in need.
"We can only do that through the generosity of donations and revised fundraising initiatives."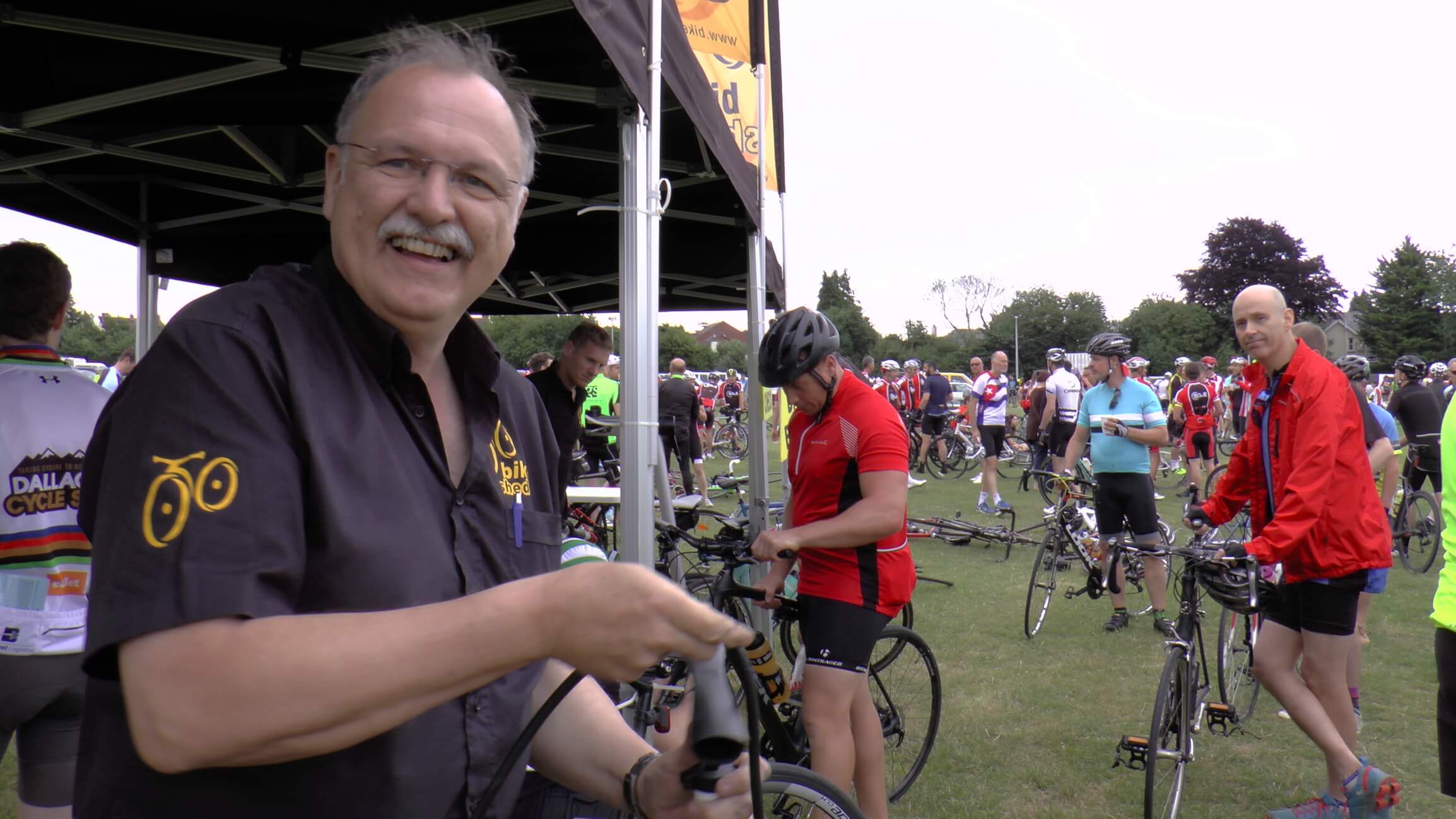 Bike Shed owner Mike Sanders (pictured) said: "The bike industry has been lucky through recent events to have had a business cash flow, which I know many vulnerable businesses are envious of. FORCE being dependant on donations are similarly vulnerable. Bike Shed is very proud over the years to have played a part in helping with one of FORCE's main fundraising events. So how to continue the fund raising with the current parameters in place? The Virtual Nello. Your participation will be appreciated by so many!"
Full details of how to enter the virtual Nello, the routes, how times and distances will be calculated and verified and the cost of taking part can be found on the FORCE website at https://forcecancercharity.co.uk/events-calendar/the-nello/
NB: There will be no access to the usual start/finish area at Topsham Rugby Club and no refreshments or support on the regular Nello courses at any time this summer.