Great advice about eating well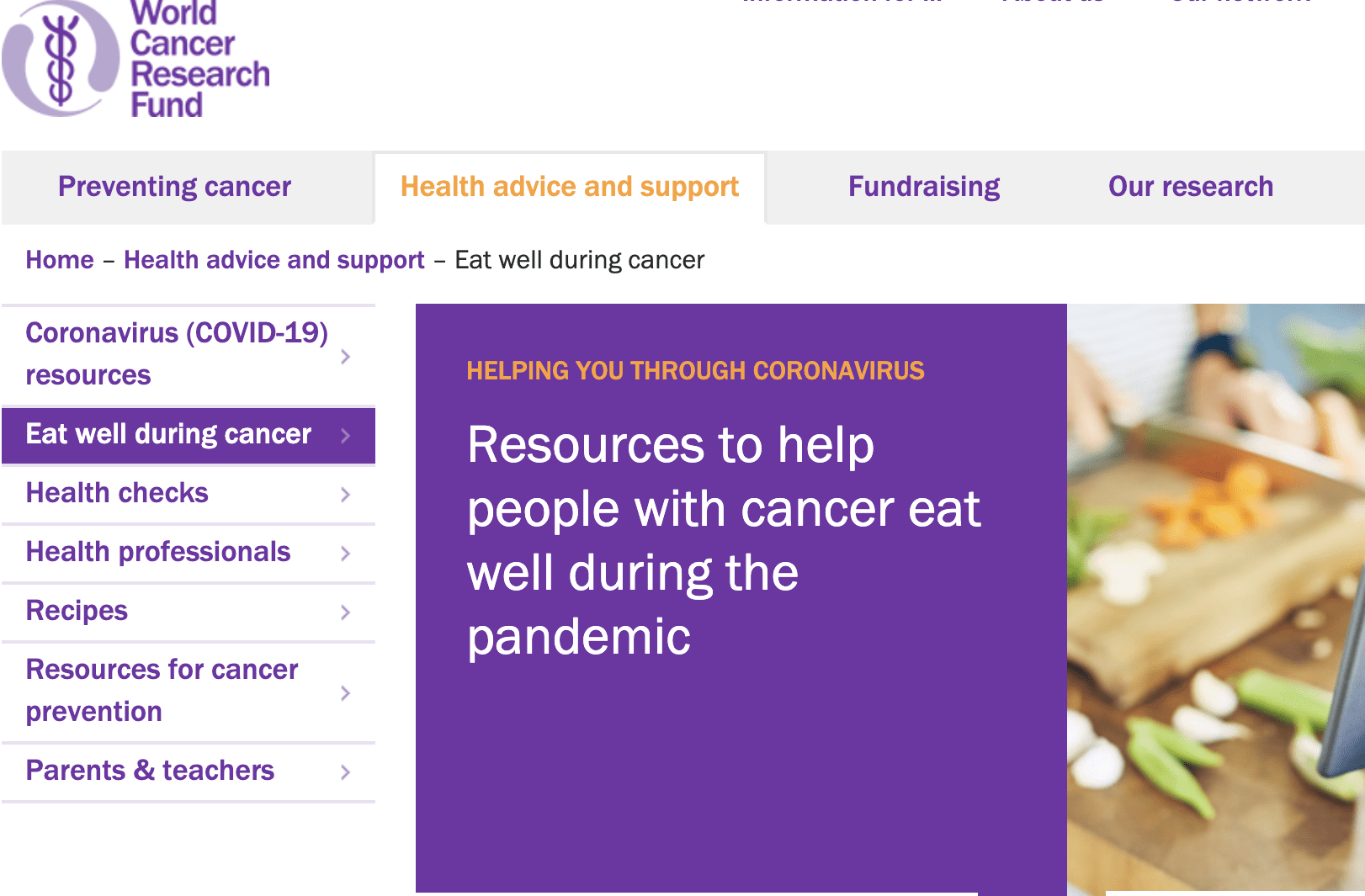 Trying to find reliable online resources to help can sometimes be confusing when there is so much information on the internet.
The World Cancer Research Fund provides some really helpful advice on keeping active and looking after your well-being if you are self-isolating and staying at home.
FORCE Information Manager Annie Kerr said: "There's lots of great advice about diet and eating well, advice which considers that food may be more limited due to the pandemic.
"The WCRF also has an Oncology Dietician, who is offering interactive sessions and advice to help manage the side-effects that are common with cancer treatment.
"Check out this useful session, which allows you to ask questions about eating well."