Let's get ready to crumble
Cream Teas for cancer is back for 2019 and we're taking orders right now.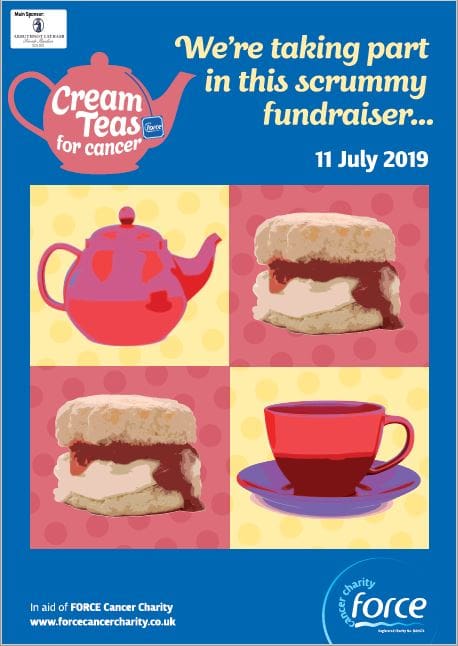 The great debate over which goes on to your scone first – jam or cream – continues to rage.
But one thing definitely not in dispute, Cream Teas for cancer is all set to be a summer sensation in 2019.
Last year's launch of our Cream Teas for cancer campaign proved so successful that we're doing it all over again.
Scoff-athon
On Thursday July 11 we'd like businesses, families and groups of friends across Devon to set aside half an hour – or more if you can spare the time – kick back with a cuppa and be part of our scone scoff-athon.
We don't really mind if you do it the Devon way and put your clotted cream on first or go jam-first, Cornish style. The main thing is to enjoy it and raise funds for FORCE.
If you work in Exeter, Okehampton, Tiverton or Honiton and would like to get 10 or more of your colleagues together for a cream tea on July 11 we can help.
Scrummy
We offer Cream Teas for cancer packs to companies. For £5 they get a box with two scones, jam, clotted cream, one teabag, a knife and napkin, all delivered free providing they order at least 10.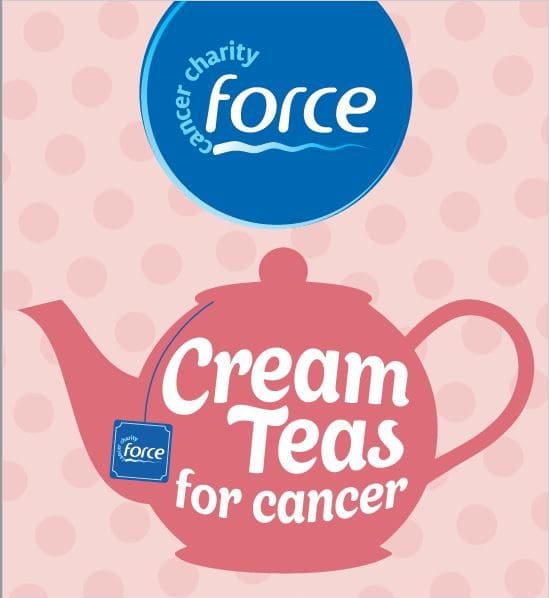 "Whatever size your business is, downing tools for half an hour with your colleagues whilst enjoying a scrummy cream tea is not only enjoyable and great fun but also has a real positive impact for your business and for the community," said Olly Watts, FORCE Fundraising development Officer.
Yummy
July 11 is the day for our corporate followers to get involved but if your friends and family want to do it on another day, that's fine too.
Please consider the power of the flour – along with all those other yummy ingredients – and raising some dough to help local people affected by cancer.
For more information or to get involved in Cream Teas for cancer, contact Olly Watts on 01392 406150 or olly.watts@forcecancercharity.co.uk