Join us for a special book launch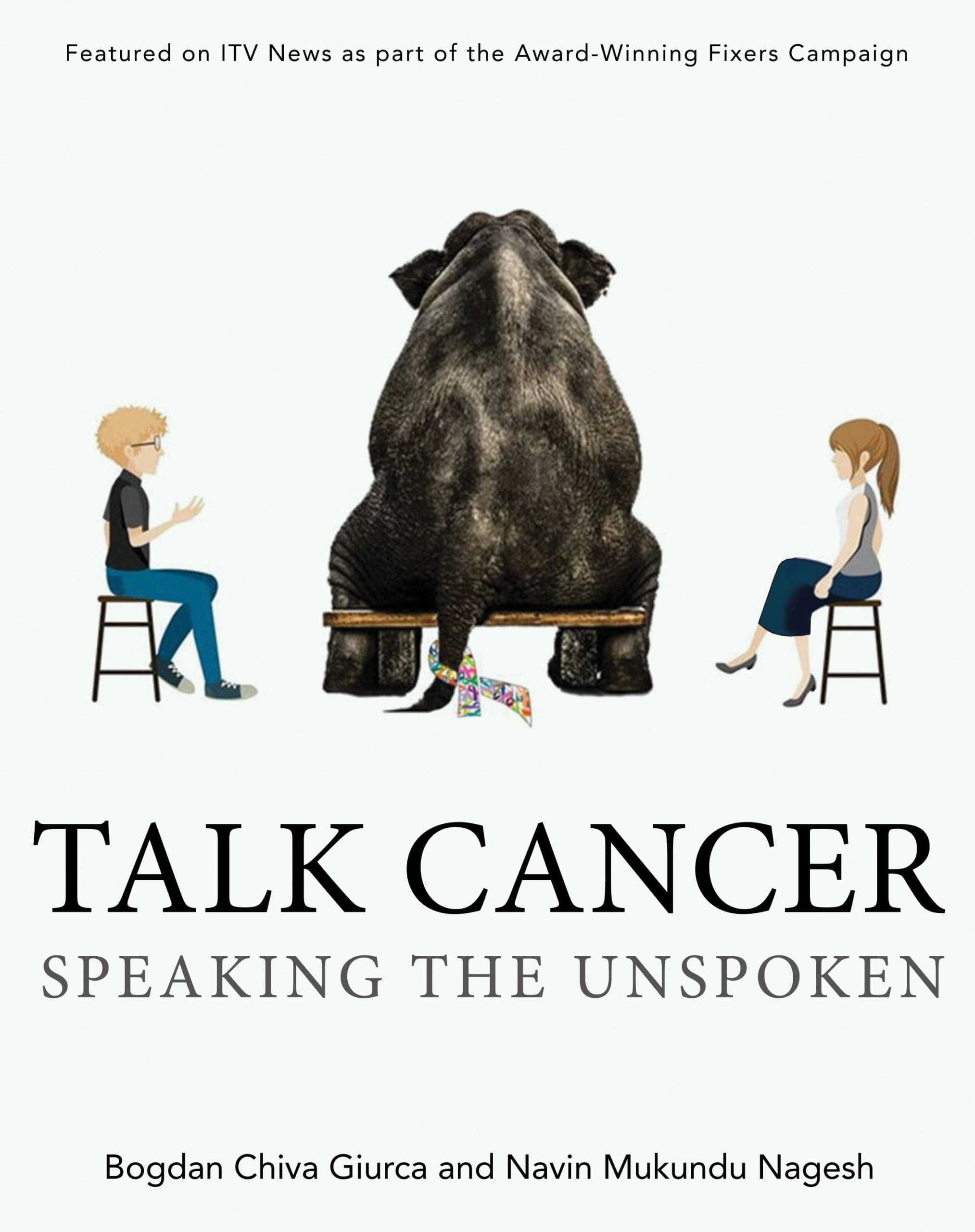 We've had a sneak peek at the front and back cover of the new book of cancer stories written by two medical students from Exeter and it looks amazing.
Talk Cancer – Speaking The Unspoken has been created by Bogdan Chiva Giurca and Navin Mukundo Nagesh.
They have created a fantastic piece of work that they hope will provide a greater insight into the emotional impact of cancer.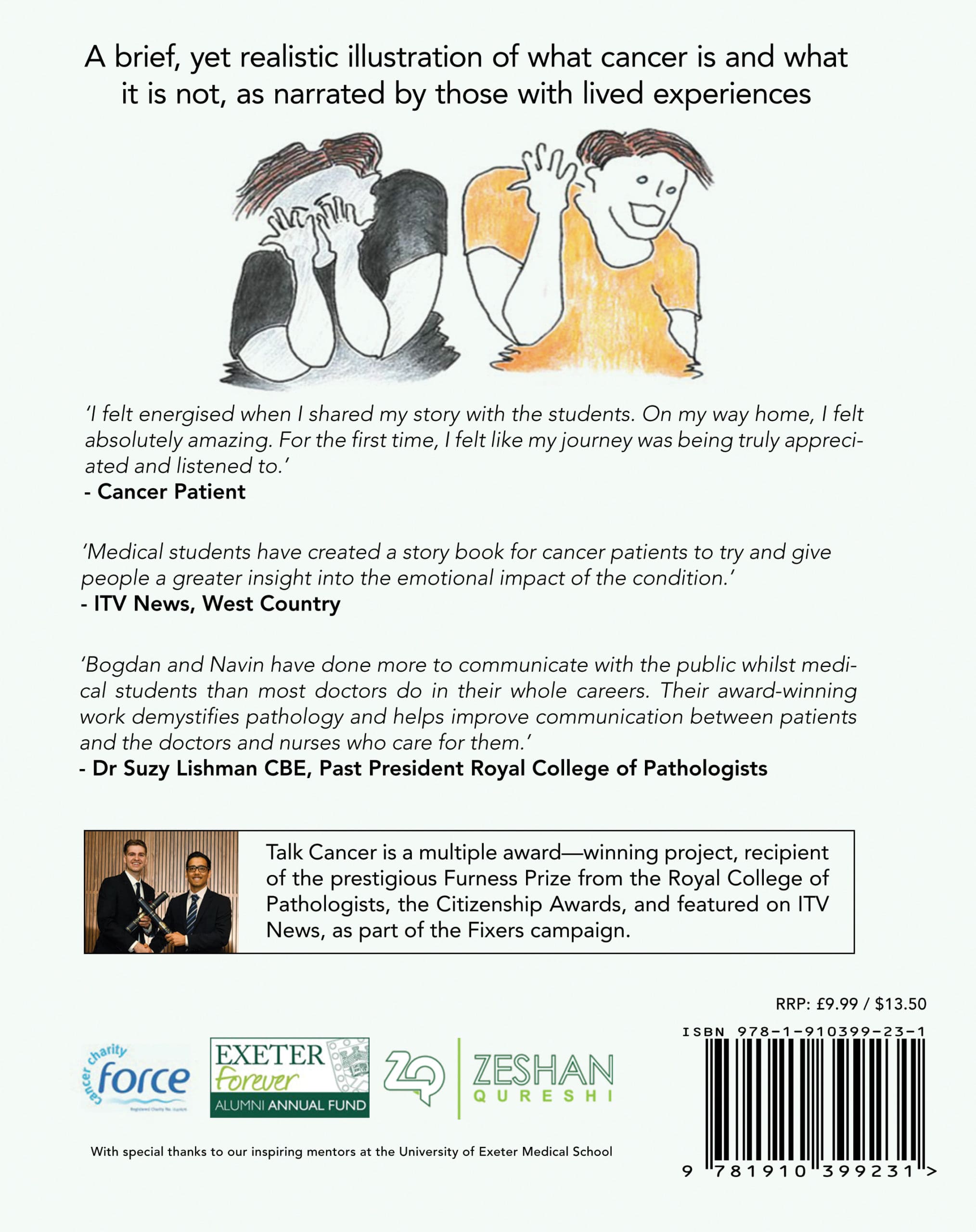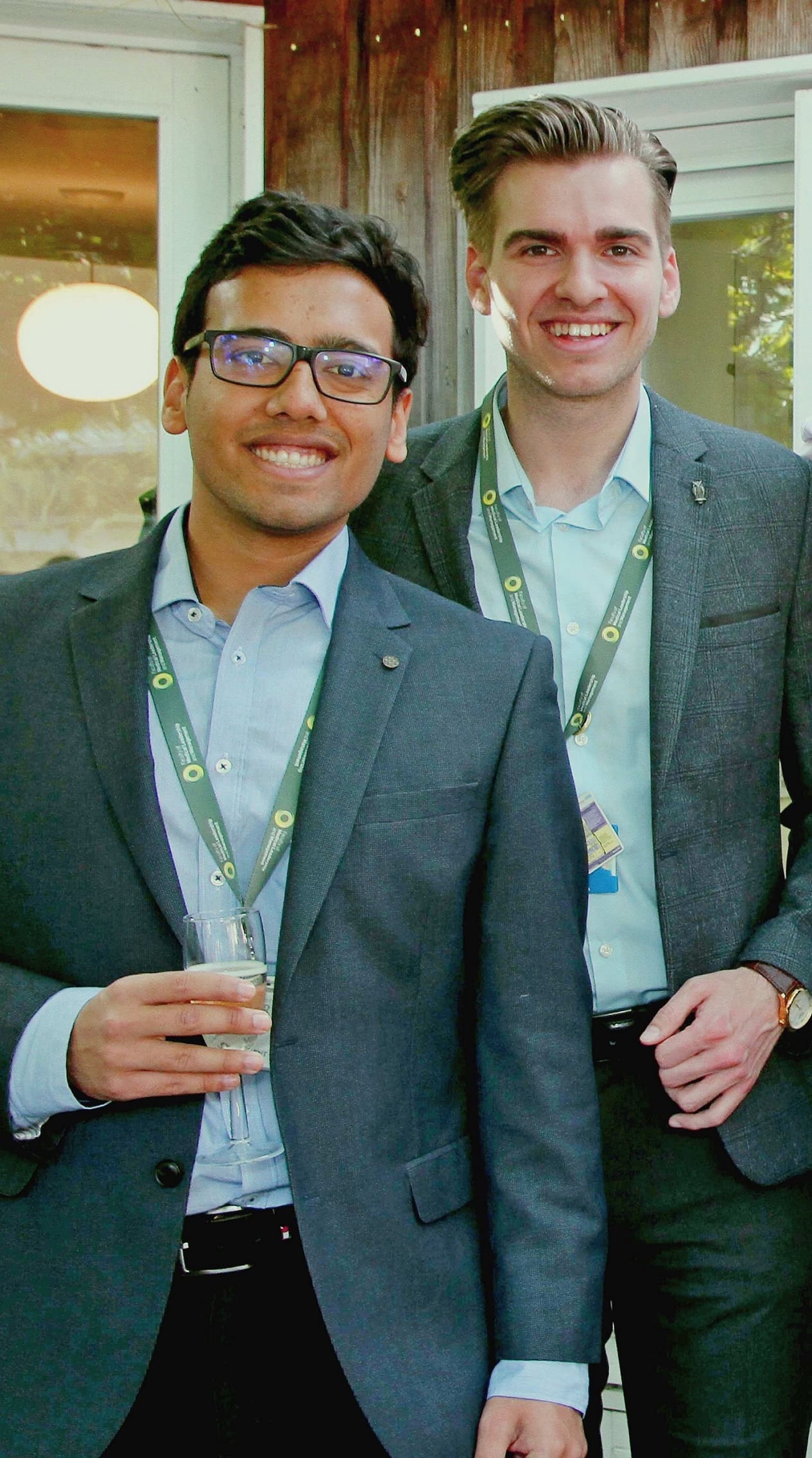 FORCE has supported Bogdan and Navin (pictured) in the project and their book will be launched at our Support and Information Centre on Friday May 24 (5pm).
Come along
You can join us to celebrate this special occasion.
Just email us to let us know you'd like to come.
There will be copies of Talk Cancer – Speaking The Unspoken available to buy at the launch and the book will also be listed on Amazon.
It has taken three years to develop and produce. Bogdan and Navin hope it will be of interest to patients, clinicians, academics, researchers, as well as students.