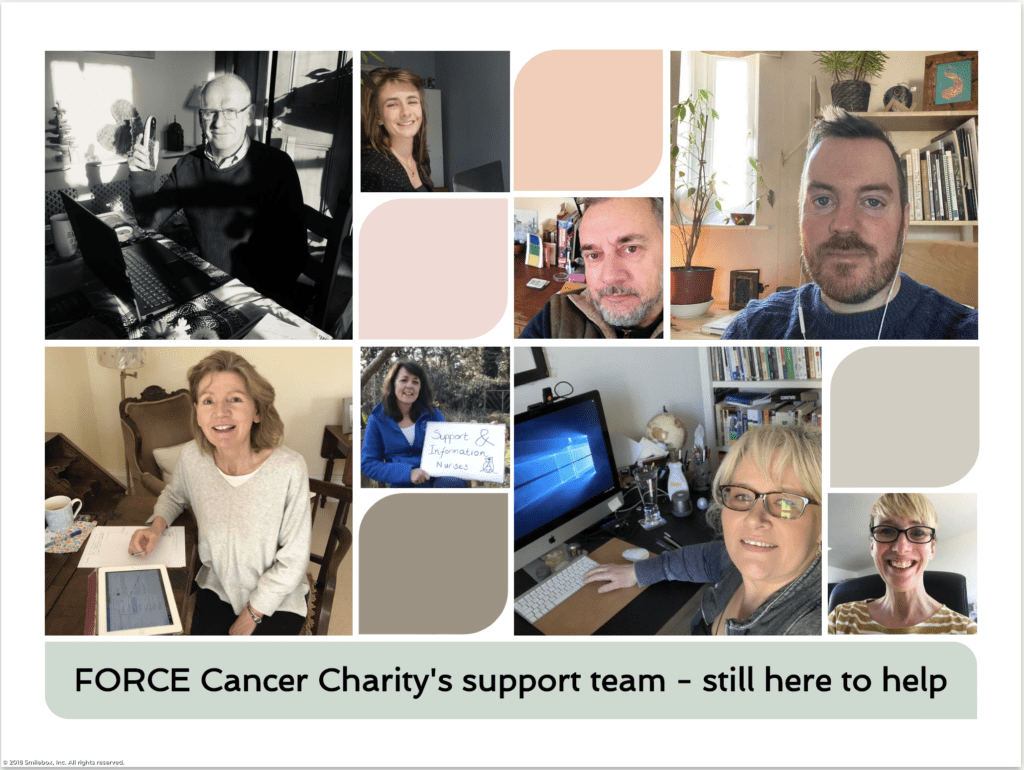 Members of FORCE's support team may not be able to work from our centres in Exeter, Okehampton, Tiverton and Honiton at the moment but they are an incredibly adaptable group.
Via the wonders of technology and good old fashioned telephones, they are keeping in touch with those that need our support, perhaps now more than ever.
Although there are no face-to-face services at this time, please keep checking our website for updates or use the following contact details if you or anyone you know needs information or support.
For cancer support, information and advice on claiming benefits
01392 406151
support@forcecancercharity.co.uk
For psychological and emotional support
01392 406168/406169