Gold star for black belt Stuart's fundraising runs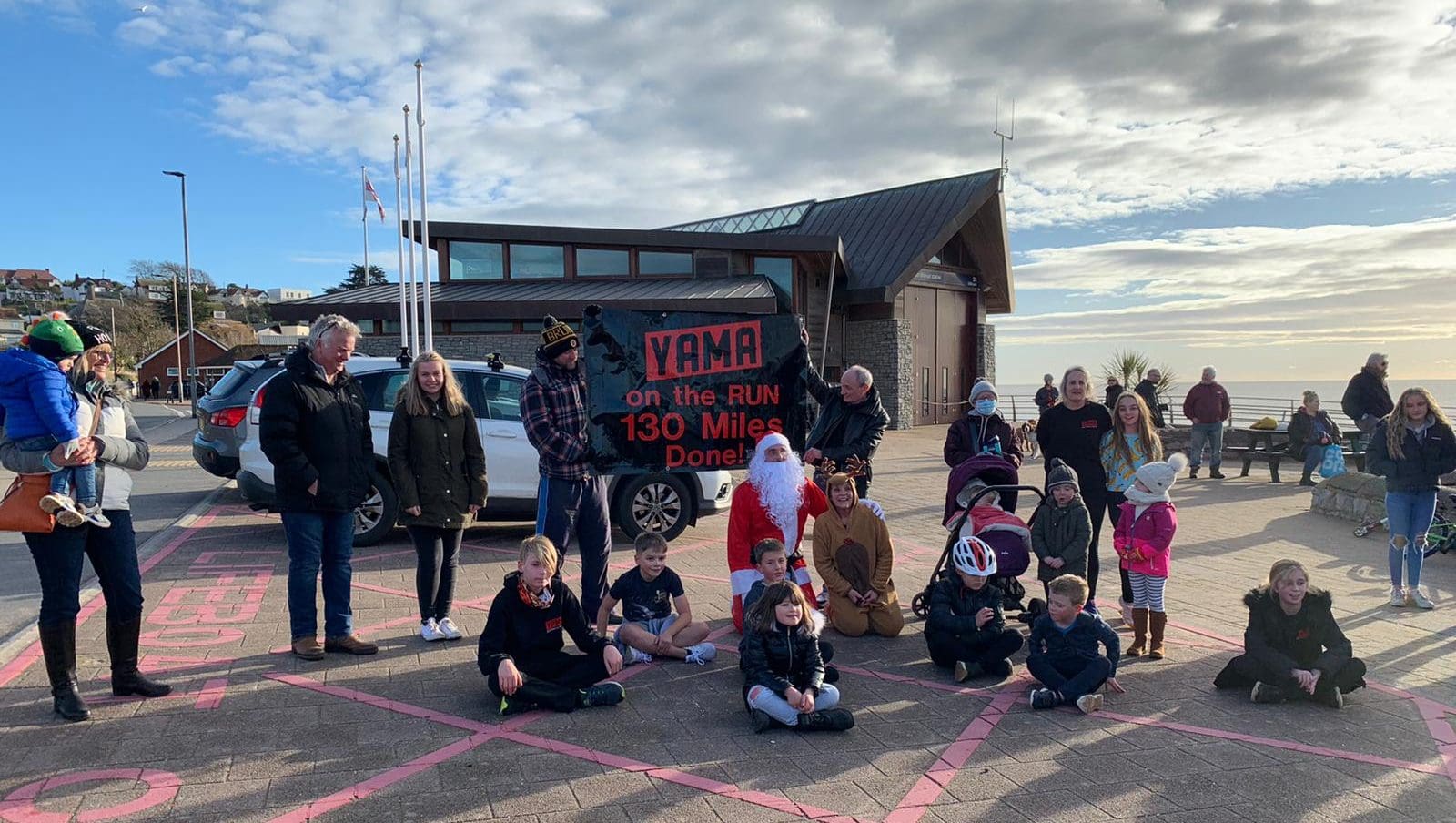 Martial arts teacher Stuart Youles has raised almost £2,500 for FORCE by running 130 miles throughout December.
Stuart, 37, owns the Youles Academy of Martial Arts -YAMA – with classes in Tiverton, Exmouth and Sidmouth.
He ran the equivalent of nearly five marathons over a 24-day period in support of FORCE, finishing on Exmouth seafront on Christmas Eve.
Donations to his online fundraising page topped £2,030, rising to £2.470 with Gift Aid.
"It's amazing. I'm so thrilled," said Stuart, who lives in Tiverton. "I didn't think it would be anything near that when I started. I initially set a target of £260 but it took off so I reset my goal, reached for the stars and went for £2,000.
Brilliant
"I did it on the last day. I was even collecting money on Exmouth seafront. People were putting money in the hat as I was running past dressed as Santa so that was brilliant."
Mum Yvonne Youles from Crediton dressed as a reindeer to support Stuart on the final leg of his challenge.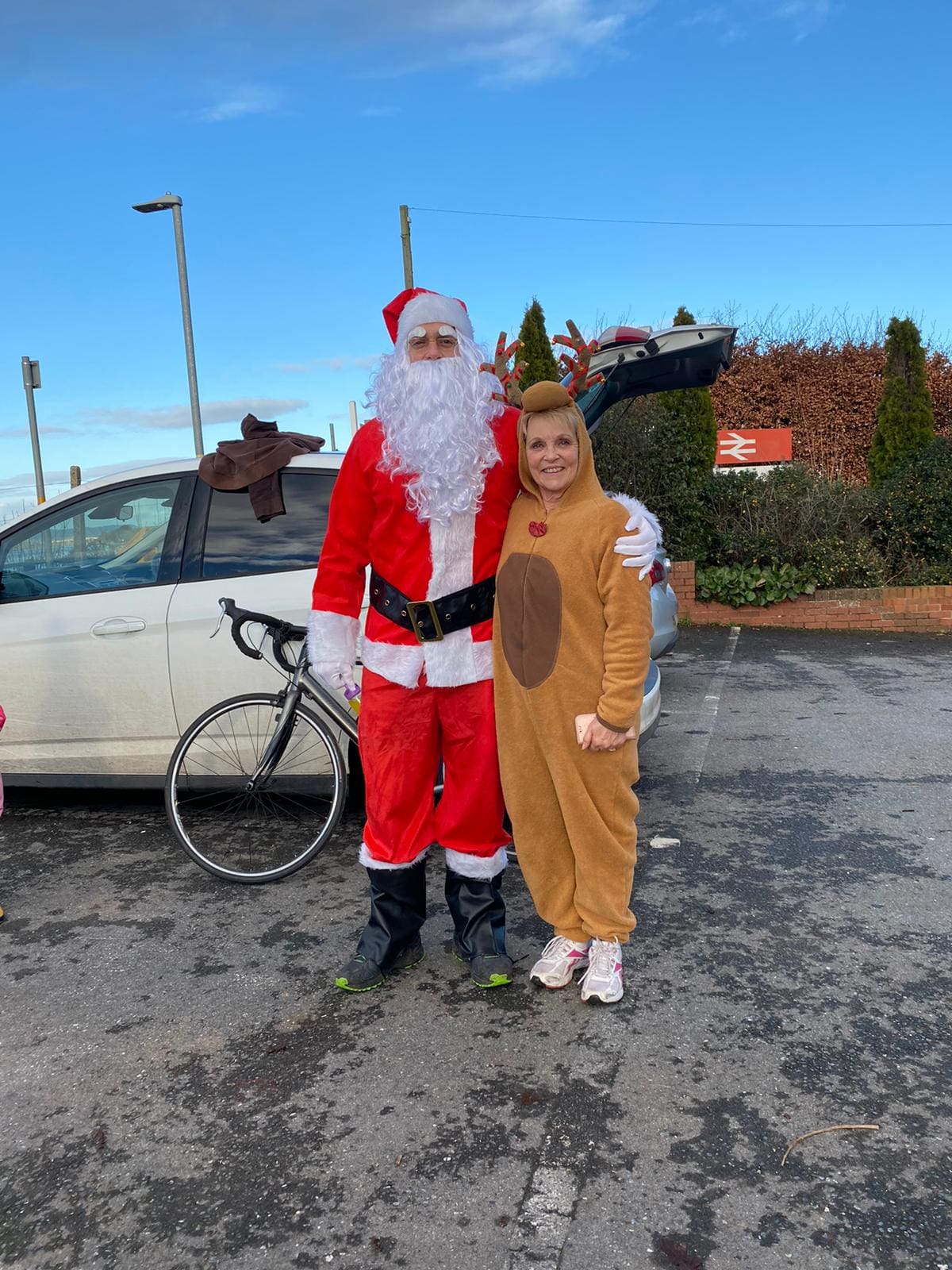 "She stole my limelight as she got a bigger round of applause than I did when we finished," he laughed. "She came in a bit after me and got a bigger cheer."
Stuart ran around six and a half miles at a time with occasional rest days in between.
"It did hurt," he admits. "Every four days I was doing a marathon and I'm not a big runner. I'm quite a big guy – 15 and a half stone – so the impact on my knees and ankles and feet was quite a lot.
"I was having rest days every four or five days and even those I was teaching martial arts for four hours so it wasn't really a rest."
Motivation
What kept him going was the thought of the people supported by FORCE, which helps anyone locally affected by cancer at its centre in Exeter and outreach hubs in Ottery St Mary, Tiverton and Okehampton when COVID restrictions allow.
"I chose to put myself through that pain," said Stuart. "People affected by a cancer diagnosis don't have that choice.
"Whether it's physical pain or the pain of watching loved ones suffer and perhaps not making it, that's the pain that goes on forever. That was my motivation. Every time I was sat at the side of the road in pain, I just had a word with myself, sucked it up and got on with it."
On his final run though Exmouth, Stuart was joined by friends, family and students and their parents from his martial arts academy.
"It was a fantastic feeling getting through the finish line and seeing everybody there to support me," said Stuart.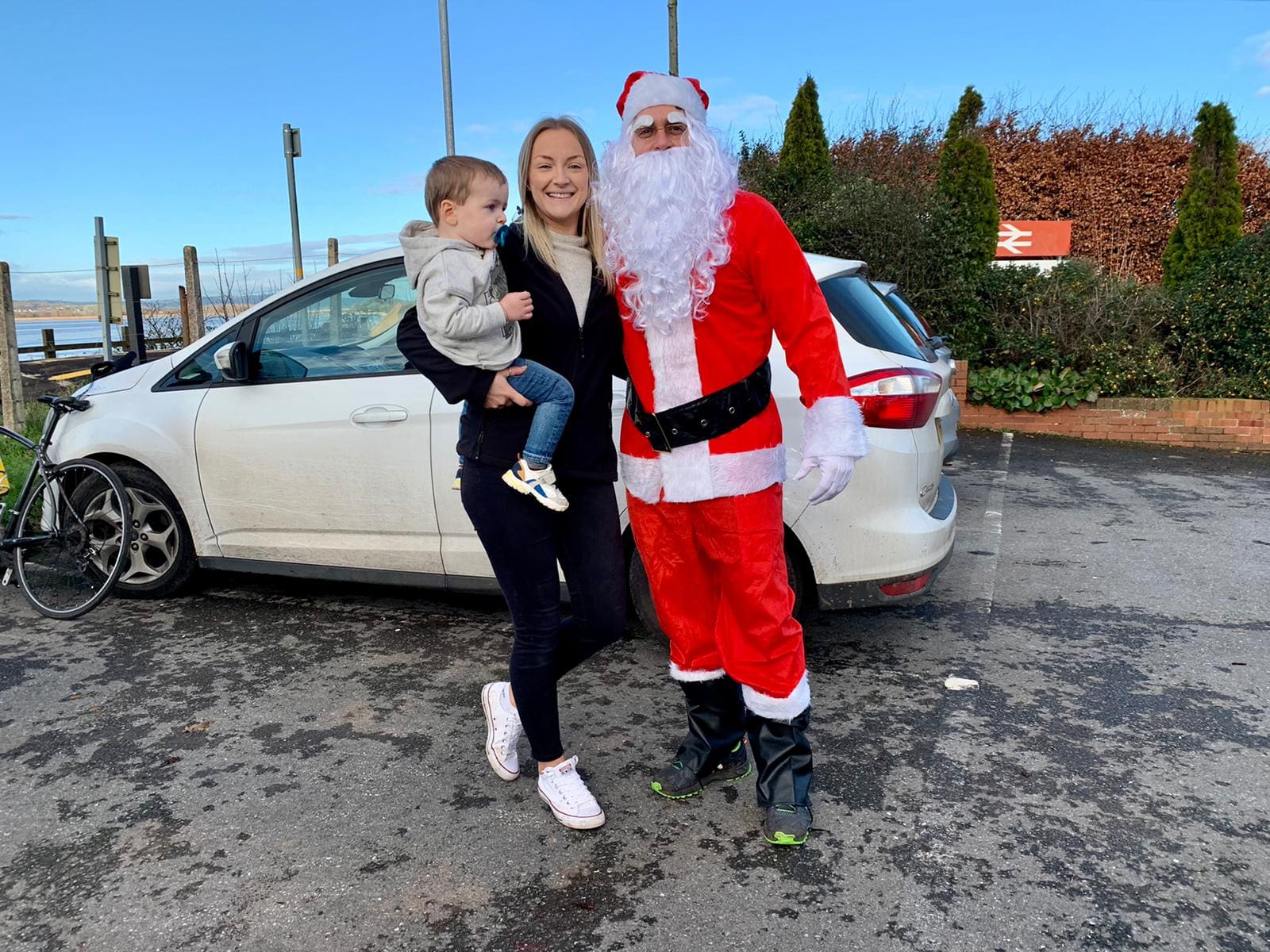 Wonderful
"My wife had made a banner and everyone signed the back of it so I've got that as a keepsake. It was wonderful.
"I enjoyed the feeling that I was doing something to help people that perhaps I'll never meet. Overall it was a great experience."
FORCE Community Fundraiser Naomi Cole said: "We are so grateful to Stuart for getting out in all weathers throughout December to pound the pavements for FORCE. He has done such a great job with the running as well as with the fundraising and we really appreciate all his hard work for our charity.
"Thank you also to everyone who sponsored him so generously – and a special thanks to the students from his YAMA Martial Arts classes and their families who joined Stuart in Exmouth on Christmas Eve to celebrate the end of his challenge."