Bob raises money for FORCE with tales of epic journeys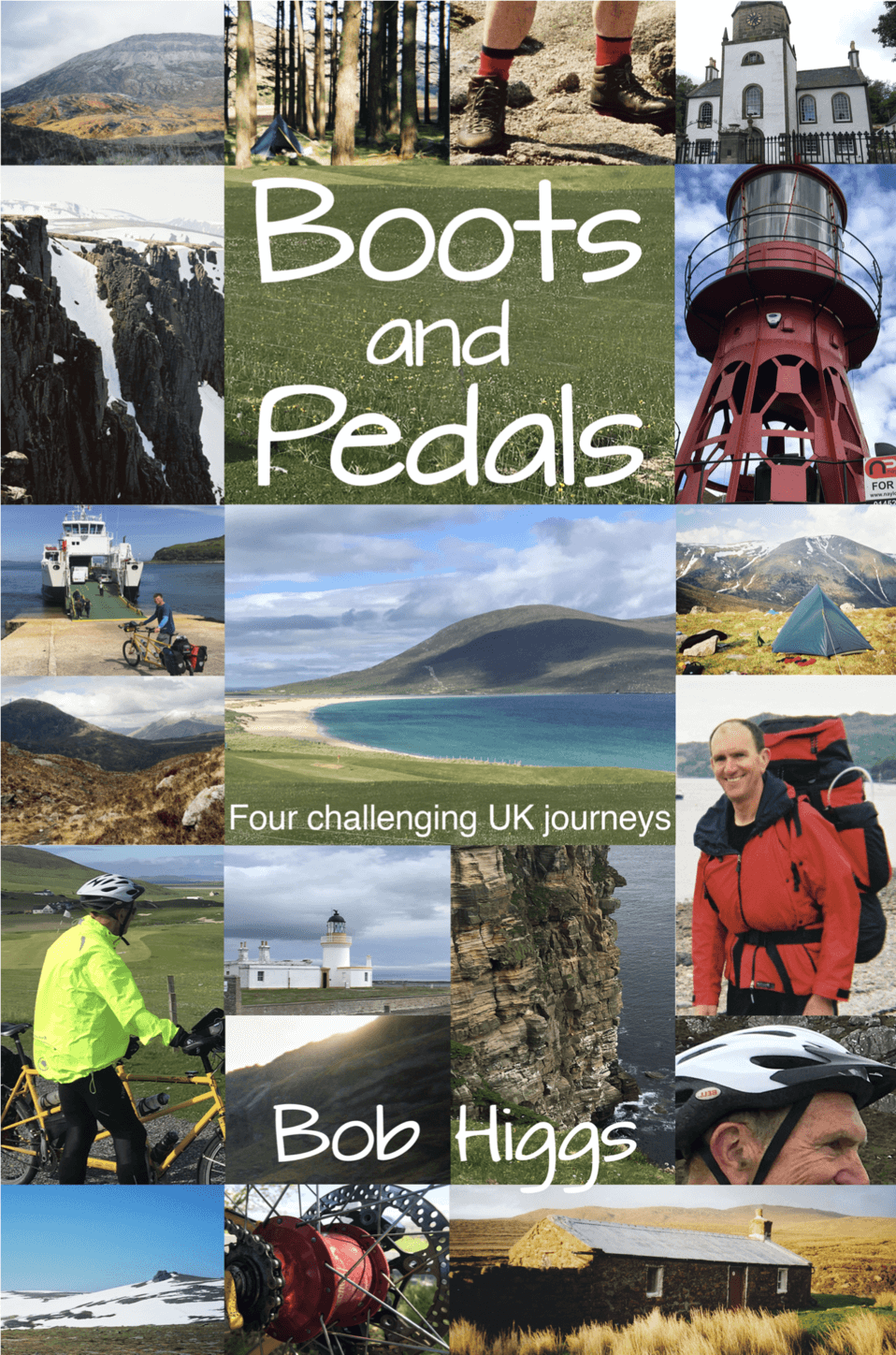 If you're looking for a little inspiration to make those New Year fitness resolutions happen, then look no further than keen walker and cyclist Bob Higgs from Topsham.
Bob has written a book about four of his most memorable expeditions and is selling copies to raise money for FORCE Cancer Charity.
Boots and Pedals is a fascinating account of four journeys – three on foot and one on two wheels.
It should appeal to experienced hikers and cyclists and anyone who enjoys the beauty, diversity and challenges of the weather and terrain that Britain has to offer.
The book is a labour of love, made all the more remarkable by Bob's commitment to write it despite a degenerative eye condition that has forced him to stop solo excursions.
He and wife Alison spent untold hours compiling and editing the 246-page paperback that they self-published.
Adventure
"She was diligent in helping with it over hundreds of hours so that we could get it into a professional format," said Bob, 73, from Topsham.
His first adventure in 2000 was a five-day expedition to the Cairngorms – 86 kilometres and six of the highest mountains in the UK
In 2003 he tackled a coast-to-coast route across Scotland from Inverie in the West to Montrose in the East – 12 days and 281 kilometres.
The following year he undertook the Cape Wrath Trail, from Fort William to Cape Wrath – 13 days and 329 kilometres.
By 2015 his failing eyesight brought an end to Bob's hill walking and solo cycling, so he bought The Beast, a splendid bright yellow tandem.
Remarkable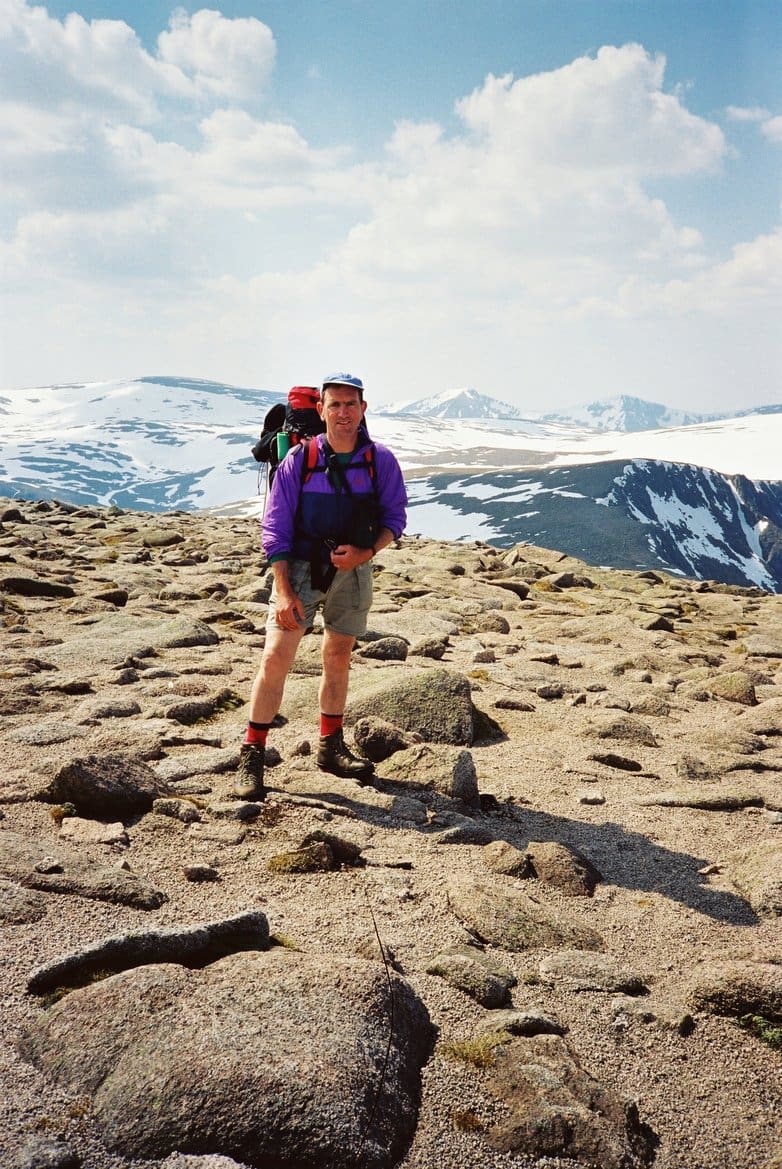 To celebrate his 70th birthday in 2017 with four amazing friends to pilot the tandem in turn, he completed a remarkable journey from Cornwall to Inverness.
The 2,401km route took him through the West Country, around the Cotswolds to the Peak District, North Yorkshire Moors, the Lake District, Galloway, Isle of Arran, Kintyre, Western Highlands, Isle of Skye, Outer Hebrides, N.W. Highlands, Durness and the north coast to Dunnet Head, the most northerly point of mainland UK.
They then turned south through the Flow Country and the Black Isle to Inverness.
Bob and his team cycled for 29 days and made 11 ferry crossings.
In Boots and Pedals he tells the story of all four tours in the form of daily logs, writing with the passion, enthusiasm and gentle humour.
Encourage
"The experience these expeditions gave me was tremendous and life enhancing," said Bob. "By writing this I wanted to encourage people to break the 21st century mould and have adventures on their own."
Bob and Alison used to run the Talisman Framing shop on Budleigh Salterton High Street until their retirement.
They chose to support FORCE from sales of Boots and Pedals after a long association with fundraising for the charity, which began with Exeter Morris Men more than 30 years ago.
"So many charities are struggling as a result of COVID and it occurred to me as a supporter of FORCE for a long time that the book might create a fundraising opportunity," said Bob.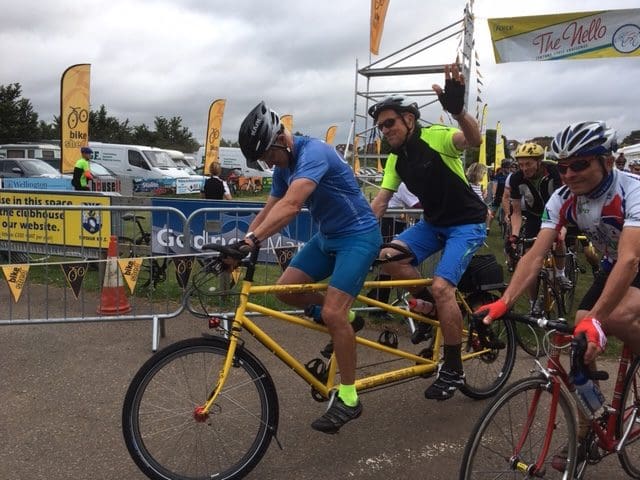 "The work FORCE does encompasses so many aspects of cancer like research, therapies and support, such a mix of projects, so I would like to do what I can to help."
Bob has also taken part in The Nello, FORCE's biggest single fundraising event of the year, although his 2012 ride ended in disaster.
He was almost at the finish when he was "forced off" his bike by an undertaker's van near the Exeter and Devon Crematorium on Topsham Road.
"I scraped myself off the road and looked up to see two men in dark grey suits walking towards me!", said Bob, who admits it was a little surreal at the time.
The crash damaged his shoulder so badly that he needed surgery to replace it but has since completed another Nello ride – in 2017 on a tandem, piloted on the 100-mile route by Martin Meredith.
He also hopes that when restrictions are lifted, he can get back to his other great sporting love, competing with the River Teign Rowing Gig Club.
Boots and Pedals is £10 (including postage) and you get your copy by emailing Bob at bob@northtocapewrath.co.uk or calling 01392 875438.
Or you can get your copy for £8 from Liz Hodges at Route 2 Bikes in Topsham.