FORCE services in Okehampton all under one roof
FORCE Cancer Charity is moving all of its services in Okehampton to the town's hospital.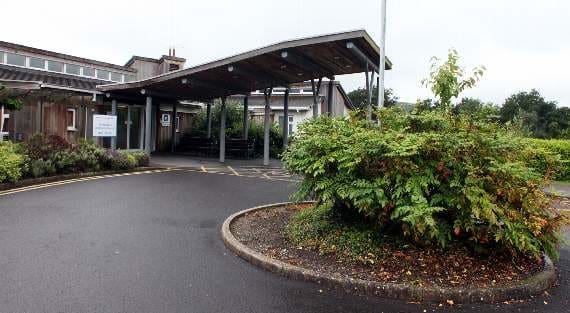 Since June 2014, the charity has offered support for anyone affected by cancer in West Devon at Castle Ham Lodge every Wednesday.
In February 2018 FORCE also began funding the delivery of chemotherapy once a week at Okehampton Hospital.
From April 3, all of the services funded by the charity in the town will be moving from Castle Ham to run alongside chemotherapy sessions at Okehampton Hospital.
This mirrors what FORCE already delivers at hospitals in Tiverton and Honiton.
Greater benefits
Meriel Fishwick, FORCE Chief Executive, said: "Castle Ham Lodge has provided a lovely setting for our services but we know from Tiverton and Honiton there are greater benefits in having the support services and chemotherapy under one roof.  Our thanks to Castle Ham Lodge for being such great hosts for nearly five years."
A team of professional staff and volunteers will be at the hospital on Wednesdays between 10am and 4pm to provide support and counselling, complementary therapies and information.
They will now be working alongside specialist nurses from the Royal Devon & Exeter Hospital who administer some of the more straightforward chemotherapy treatments to patients, saving them the journey to Wonford whenever possible.
FORCE offers all of it support free of charge.
More funding
The charity's commitment to making its services available to as many people affected by cancer in Devon as possible has been further reinforced.
Its board of trustees has agreed to another three years of funding so that chemotherapy can continue being delivered at hospitals in West, Mid and East Devon.
They have committed to raise nearly £200,000 to pay for two specialist nurses to run chemo services in Okehampton, Tiverton and Honiton.
Strategic vision
"FORCE's mission is to ensure the best possible local support and care for people affected by cancer and a key element of our strategic vision has been to improve access to our core support services and chemotherapy by establishing FORCE @ locations in Devon's communities," said Anne Hong, chairman of FORCE's board of trustees.
In 2018 there were 1,037 visits to FORCE in Okehampton where the team delivered 149 complementary therapy sessions, 157 counselling appointments and led 107 people on walking group outings.
FORCE is grateful to the RD&E NHS Foundation Trust, Devon Partnership Trust and Okehampton Hospital for helping them to bring all their services together in one place.