FORCE Autumn Storm ride a big hit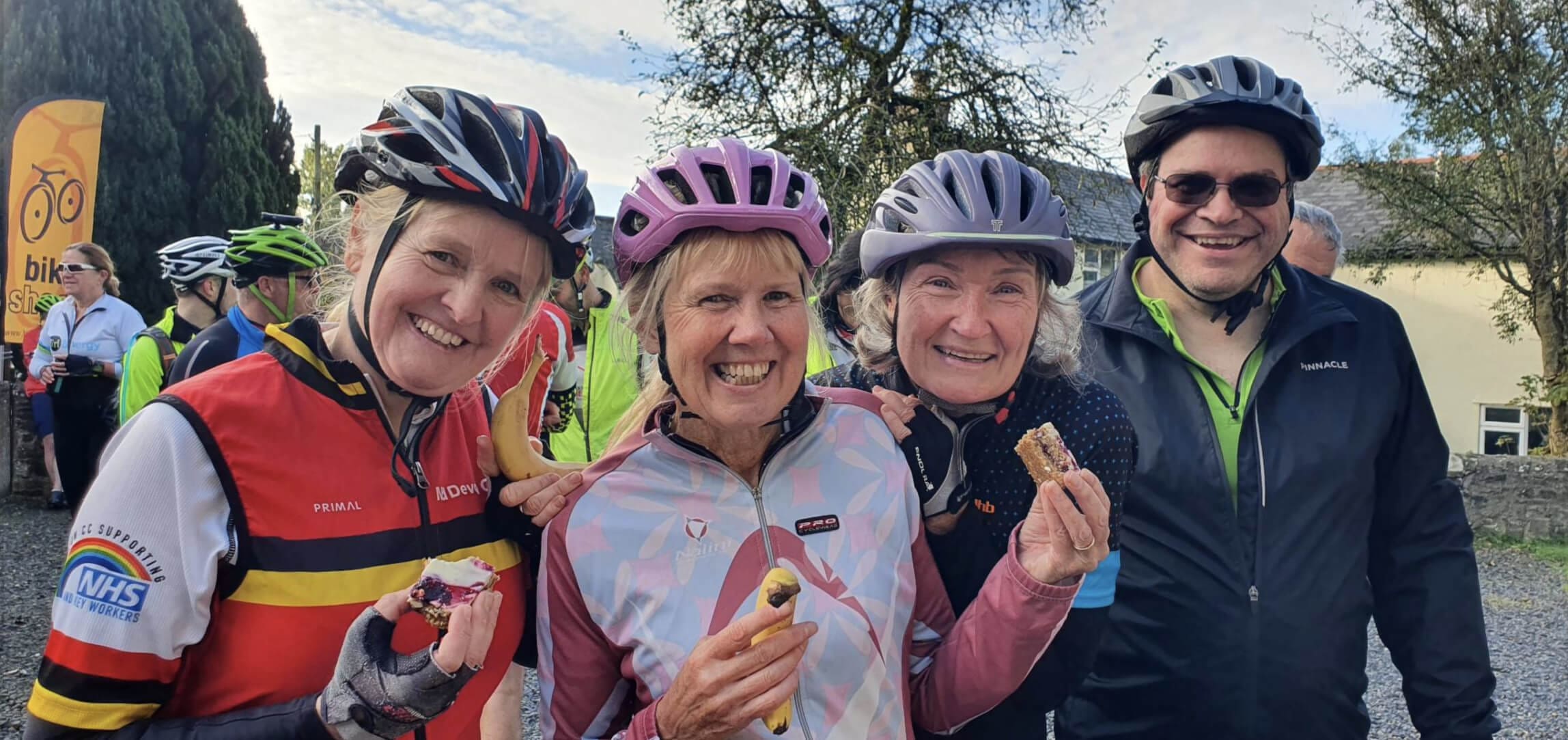 FORCE Cancer Charity relaunched its popular series of cycle rides with the 55-mile Autumn Storm.
It is the first mass participation cycle event FORCE has been able to stage for two years due to COVID.
The charity's big summer bike ride – The Nello – went virtual for 2020 and 2021.
But 325 cyclists signed up to ride together at the weekend – with health and safety protocols firmly in place – to raise vital funds for FORCE.
The event started and finished at Tedburn St Mary Football Club and followed a route around the West Devon countryside via refreshments stops at Broadwoodkelly and Sampford Courtenay.
This year's Autumn Storm has raised around £3,000 for FORCE at a time when the charity has never needed its supporters so much to help maintain vital services for local people affected by cancer.
Supported
"It felt so good to be back in front of our cycling audience again," said FORCE Head of Income Generation Sarah Daniels.
"We have been so supported via virtual events but nothing beats all of us being there, at 8am, on the start line, heading out for a day of great cycling, meeting new friends, seeing old ones and some great hospitality.
"I must extend not only thanks to every cyclist who rode yesterday but to all our amazing, superb volunteers, who have been itching to get back out and support FORCE and the cyclists.
"It was a really wonderful, special day and the appearance of the sun from mid-morning, giving stunning views up to Dartmoor, topped it all off perfectly."
Conditions were just about perfect. Despite a foggy start, the temperature remained mild and there was no wind.
Sarah added: "Everyone thoroughly enjoyed the gathering, the camaraderie, the food, the fabulous volunteers and that FORCE were back, doing what we do best!
Significant
"Thanks must go to Tedburn St Mary Football Club for allowing us to use their grounds for the start and end of the ride; to Broadwoodkelly who let us use their village hall for free; and the Countryman pub, who again welcomed us with COVID-safe open arms and allowed us to use their grounds and facilities for free.
"The Bike Shed team did a superb job of supporting cyclists on the course and the Alliance Pioneer paramedics were on hand to deal with any injuries as they occurred."
FORCE has remained a significant source of support for people in Devon affected by cancer, despite the impact of COVID-19.
It has continued to provide free cancer support and information throughout the pandemic in the best way for those in need of help – on the phone, via video calls or face-to-face.
Fundraising did, however, take a significant hit so the return of events like Autumn Storm is an important step forward. The next major event is the FORCE Santa Cycle on November 27. There are still places available and you can enter at forcecancercharity.co.uk/events-calendar/santa-cycle/