Crediton boys tackle Dartmoor charity trek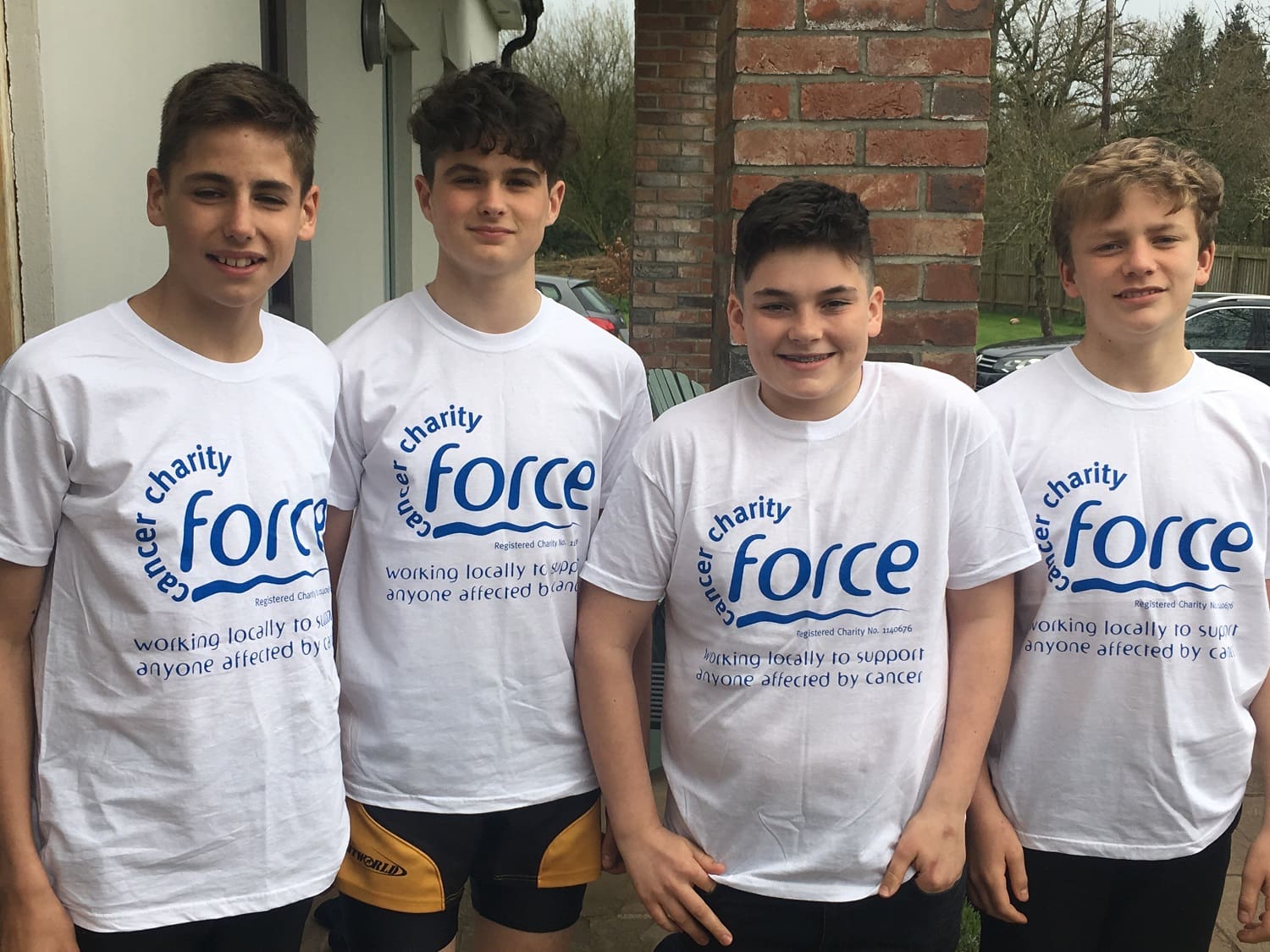 Three boys from the Crediton area will give up part of their Easter holidays to raise money for charity with a three-day trek across Dartmoor.
Freddie Blackburn, Reuben Northfield and Will Anstey have set their sights on walking a 60 kilometre (37 mile) section of the Two Moors Way.
Weather permitting, they will set out from Ivybridge on Tuesday April 16 and finish at Belstone on Thursday April 18.
They have planned the route themselves, with help from good friend Louie Gulley, and will be carrying all their provisions, camping gear and cooking equipment for two overnight stops.
Target smashed
The boys, pupils at Queen Elizabeth School in Crediton, are raising money for FORCE Cancer Charity and have already smashed their target of £500, almost doubling it before they even start.
They also all play for Crediton Rugby Club and raising money from their trek was inspired by a family friend.
When the boys heard that he had been diagnosed with cancer, they asked him to nominate a charity to benefit from their efforts. He chose FORCE.
"Will and I did an expedition last year and we wanted to do a longer, harder one this time and raise some money so we'll be walking from the bottom of Dartmoor to the top," said 14-year-old Freddie.
Carrying everything
"We're carrying everything with us but I think we should be able to cope with the physical side," said Will, 15.
"The middle day is probably going to the hardest but I think the banter will keep us going," said Reuben, 14.
Rugby is their shared passion and two of the boys – fly-half Freddie and inside centre Reuben – will be playing for Crediton Under 14s in the Devon Cup final, along with No 8 Louie, against Topsham on the Sunday April 14, two days before their big hike begins.
Proud parents
While they're looking to get their hands on some silverware, scrum-half Will, who plays for the club's Under 15 team, will be getting in some walking practice with a Ten Tors training session.
Although the boys are walking by themselves, their proud parents will be keeping a check on their progress.
Freddie's mum Sarah said: "It's great that they've got this opportunity. They won't have adults with them. They are going to be self-sufficient and I think it's a really good character building experience."
The boys are all delighted with the amount of money they have raised so far and if you would like to support their efforts, go to https://uk.virginmoneygiving.com/benBlackburn7
Our picture shows (left to right): Freddie, Reuben, 13-year-old friend and rugby club-mate Louie Gulley, who has helped plan the trip and gain sponsorship, and Will.
NEWS UPDATE +++ NEWS UPDATE +++ NEWS UPDATE +++ NEWS UPDATE +++ NEWS UPDATE +++ NEWS UPDATE 
THEY DID IT!  The boys completed their walk at Belstone Green,  just as planned. They report that everything went brilliantly. Their parents were there to greet them as well as the friend who inspired them to raise money for FORCE.  They have far exceeded every expectation for sponsorship – the total raised so far, including Gift Aid, is now more than £2,000. An amazing effort. Well done Freddie, Reuben and Will.