Martin Cooper – a life well lived
It is with heavy hearts that FORCE Cancer Charity takes this opportunity to pay tribute to our patron Martin Cooper, who died in November at the age of 71.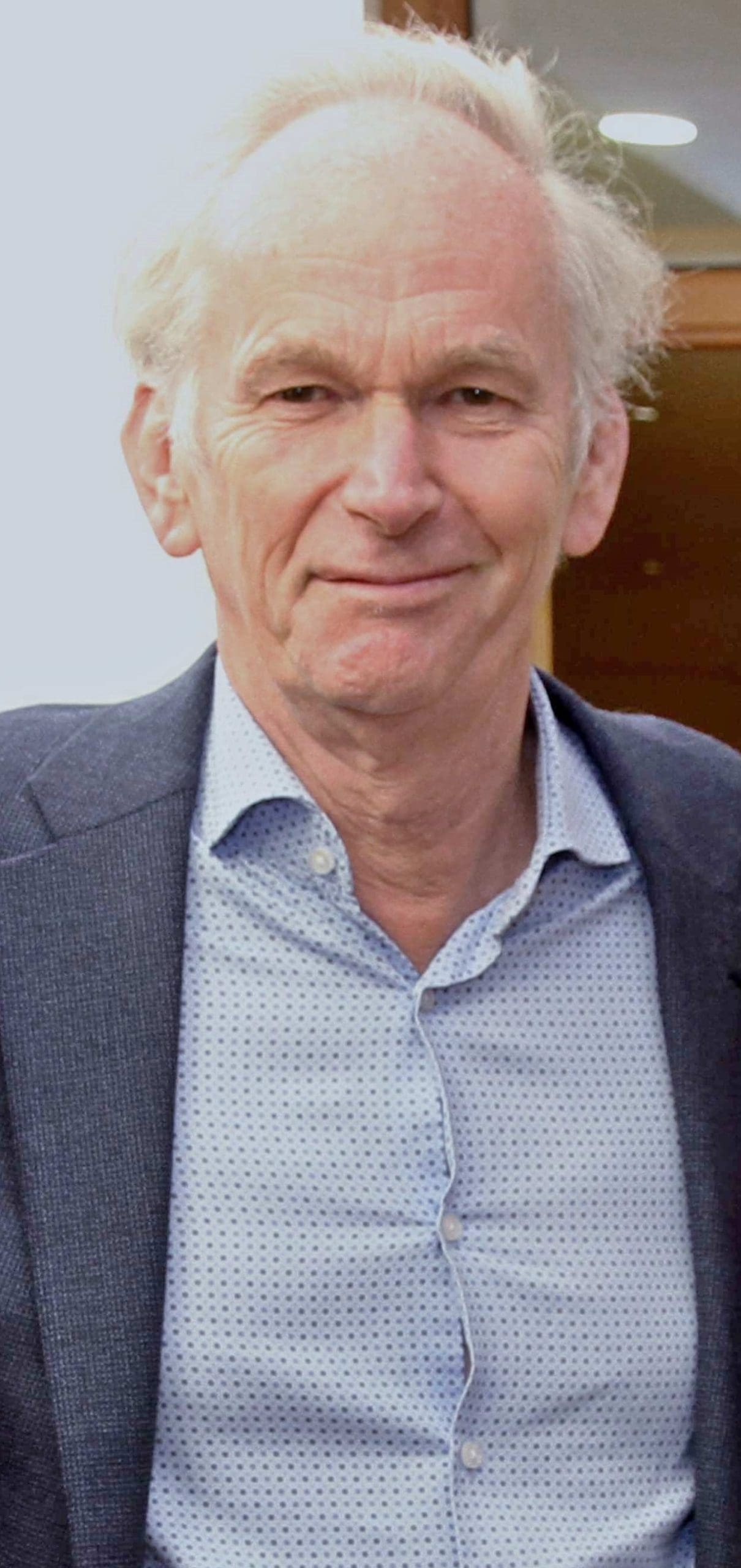 We were shocked and deeply saddened by the news and while we continue to mourn his loss, we also celebrate his incredible legacy and a life well lived.
Martin became the patron of FORCE in 2014 and brought an unparalleled depth of experience and expertise in cancer care to the role.
He was a gifted surgeon with a technical ability described by shrewd observers as among the best they had ever seen.
In his own words, Martin had "good hands." In typically straightforward fashion, it was a skill he attributed in some degree to having the right genes – his grandfather had been a master carpenter.
His resolve to use that gift for a career in surgery emerged at the age of 14 after he had his appendix removed and he never wavered.
Remarkable career
His potential wasn't recognised by staff at his grammar school in Berkshire though. At 17, Martin declared his dream to be a surgeon but his biology teacher told him he wasn't good enough and the deputy head said his Latin wasn't up to scratch!
How wrong they were.
Nearly five decades later, Martin retired as Medical Director of the Royal Devon and Exeter NHS Foundation Trust after a remarkable career in healthcare.
His two professional passions were surgery and the NHS. He achieved excellence in the first and a reputation for unyielding defence of the second.
Significant gaps
He qualified from the Royal Free Hospital Medical School and came to the RD&E as a consultant general surgeon in 1988 after working in London, Bristol, Plymouth and Chicago.
There were significant gaps in cancer diagnosis and treatment in the city at that time and alongside his interest in upper GI disease, Martin established a breast service, including a screening programme – at that time, the nearest mammogram machine was in Torquay.
His wife, Joan, was integral to the success of the service. She became the first Cancer Nurse Specialist to be appointed at the RD&E and, along with her colleague Jane Blight, set up and developed the breast care nursing team.
Martin went on to become Medical Director of the Peninsula Cancer Network, Clinical Director of Cancer Services in Exeter and eventually the RD&E's Medical Director.
Best for patients
Those titles represent the tip of an extensive iceberg that featured a variety of roles in clinical care, management, research and the education and training of fellow healthcare professionals.
But underpinning everything was a determination to do the best for his patients – always.
They mattered most. Hundreds of former patients and their loved ones sent cards and letters to Martin's family after his death, testament to the individual care he gave to so many and the high regard in which he was held.
That affection was mutual – he loved Devon and its people. Devonians were to Martin "the nicest patients he ever treated."
Holistic approach
His commitment to achieving the best possible outcomes for the men and women under his care extended beyond their clinical needs.
His belief that a more holistic approach to the care of cancer patients was essential led him to champion FORCE.
He helped get our Support Centre built in 2004. Recognising the huge need for caring and compassionate support, it was Martin, together with his colleague Matthew Bryant, who influenced the Trust into agreeing to make the land available.
Part of his legacy is Exeter's status as a major deliverer of cancer services with FORCE an integrated and essential element – fitting then that he should become our patron and provide such invaluable guidance and support for our charity.
Loved life
Martin truly loved life, never wasting a second.
He and Joan were famous for their hospitality and among the many things he enjoyed were walking, skiing, sailing, rock climbing, DIY, his garden and his dogs and he had a seemingly insatiable desire to travel the globe –  trips undertaken with typically meticulous planning – and experience new adventures.
He found great delight closer to home too and had completed all but 20 of the South West Coast Path's 630 miles with Joan.
He was extremely talented at so many things yet incredibly shy. Nobody would have been more surprised than Martin at the huge numbers who attended his funeral in December
Beyond all of his successes, professional and pastime, what gave Martin greatest pride was his family – wife Joan, daughter Hatty, son-in-law Tom and grandchildren Felix and Theodora.
Moving tribute
Tom delivered a moving tribute at Martin's funeral and among the words that resonated with so many there were these:
"After Martin died, Felix drew a map of the stars so that Martin could always find his way home. Aside from the fact that Martin would have loved it that Felix resorted to a map, I'm convinced this happened because of the countless hours Martin dedicated to quietly expanding his imagination. This is something that will only grow and Felix will pass on to Theodora.
"Martin – you have slipped away but your spirit and legacy live on. You were a man who saw life for all its wonders and possibilities. And it's for that reasons that I – and I'm sure all of us here – are immensely thankful for the part you have played in our lives. Thank you."
Joan, Hatty and all the family would like to thank everyone who has shown them such support and wonderful kindness in the days, weeks and months since Martin's death.