Chris targets charitable run up to retirement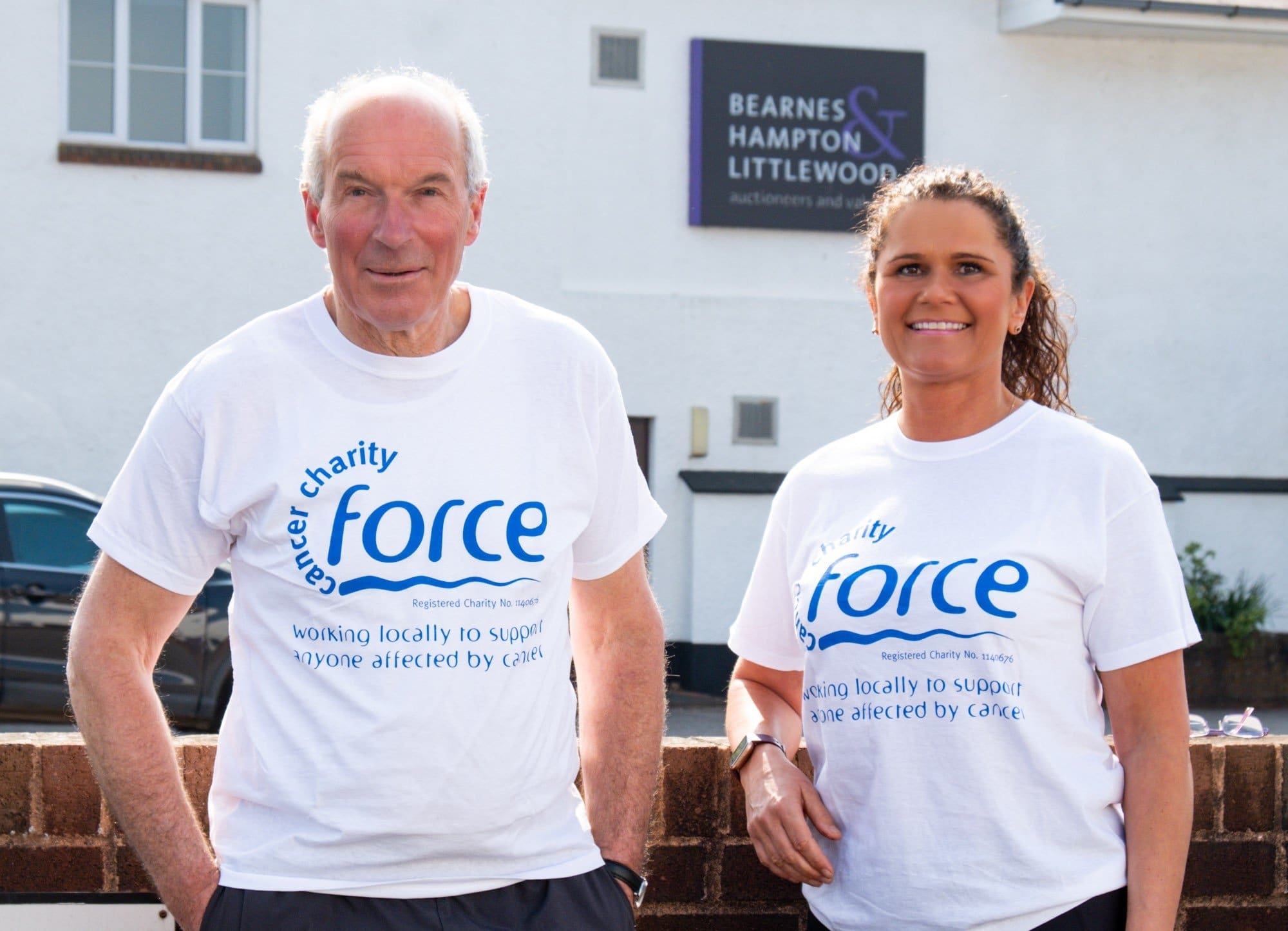 Chris Hampton is a veteran of running half marathons around Exeter for charity.
He was all set to take part in this year's Great West Run but when it was cancelled due to the coronavirus pandemic, he refused to be blown off course.
So, on Sunday May 23 – the original date for the GWR – he and a group of family and friends will run the Virtual FORCE Half.
They are tackling their own 13.1-mile challenge to raise money for FORCE Cancer Charity and Hospiscare.
Chris is managing director of Bearnes Hampton & Littlewood, the largest fine art auction house in the South West.
Pleasure
"I am planning to retire in December and I am aware that people may be kind enough to think about giving me a present but my wife is adamant she wants no more clutter in the house," joked Chris.
"I think people will get much more pleasure from giving to local charities. I thought that as part of the easing down into retirement I would run a half marathon to raise funds for Hospiscare and FORCE," he added.
Chris and his company have been long-time supporters of FORCE, hosting the hugely popular Call My Bluff evenings among their fundraising efforts.
His latest mission is particularly significant.
Help
"Almost every charity is short of funds, but I have opted for these charities because they have provided considerable help to my daughter, Katie, who was diagnosed with cancer in January of last year," he said.
Chris will be joined on the run by his brother Simon, son Nick and his friends Phil Edwards and Doran Stanbury and Bearnes, Hampton & Littlewood co-director Rachel Littlewood (pictured with him above).
They will set off from outside the FORCE Support and Information Centre at the corner of Barrack Road and Wonford Road at 9:30am on May 23.
They will run alongside the canal to Turf Locks and back, along the bypass, through Heavitree and St Leonards before finishing at Hospiscare's Searle House headquarters.
Training is going well and Chris is hoping to complete his latest half marathon in around two hours 15 minutes
Generous
"We'll all start together but I'll probably be with them for only the first ten seconds!" said Chris.
He has set up an online fundraising page and sponsorship is already at £5,240.
"People have been most generous. I'm humbled at the response to my appeal and I hope we can get to £6,000 so that each charity will receive £3,000," he said.
If you would like to help Chris and his team reach their target and support two of Devon's most respected charities, go to virginmoneygiving.com/Team/BearnesHamptonandLittlewoodRunners
For more information on the FORCE Virtual Half, go to https://forcecancercharity.co.uk/events-calendar/the-virtual-force-half/