FORCE Shop to hold music fayre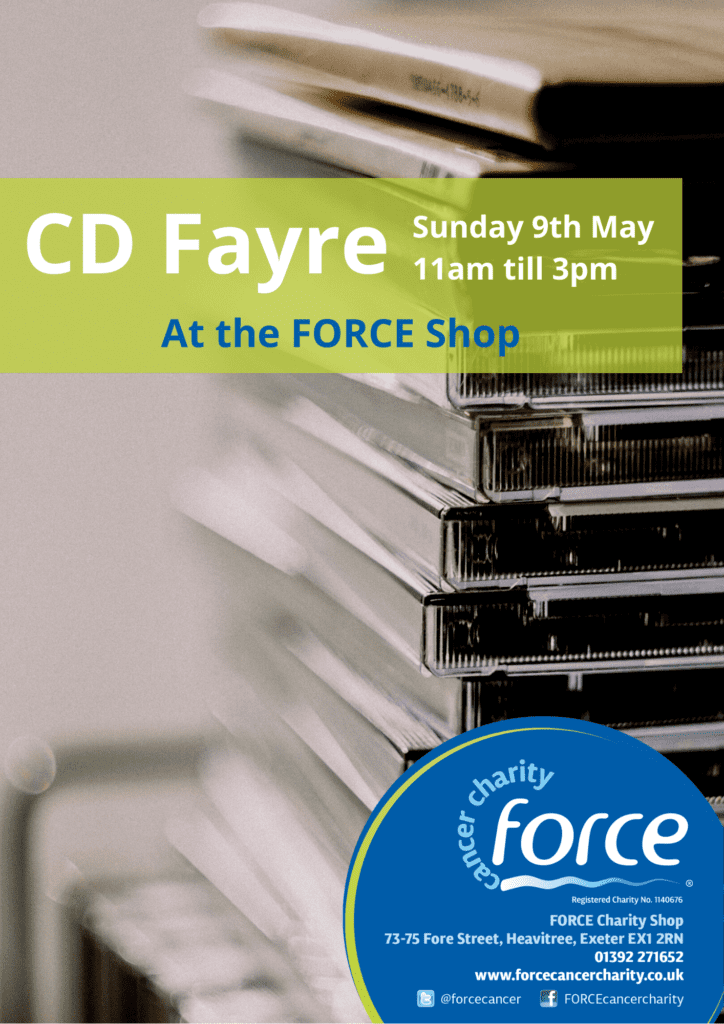 Calling all music lovers.
The FORCE Cancer Charity Shop in Heavitree is having a CD fayre on Sunday May 9.
The whole of the shop floor will be dedicated to all the fabulous CDs that have been gathered while lockdown forced all but essential retail to close.
"We have rock, pop, indie, 80s, 90s – you name it we probably have it," said shop manager Anna Heard.
"This is a collection of the best quality CDs that our lovely volunteers Nik and Kevin have been gathering and normally take along a small selection to the Exeter Record Fayre at the Corn Exchange.
"We look forward to attending the next record fayre there as it is a fantastic event but as we have built up such a huge collection of CDs while the event has been unable to run, we have decided to fill the shop floor with hundreds of CDs for music lovers to come and peruse on that Sunday as a special event."
There will also be a selection of vinyl, brought out of storage especially for the event, for collectors.
Doors open at 11am and the shop will close at 3pm.