'Allo 'allo 'allo, what's going on here then?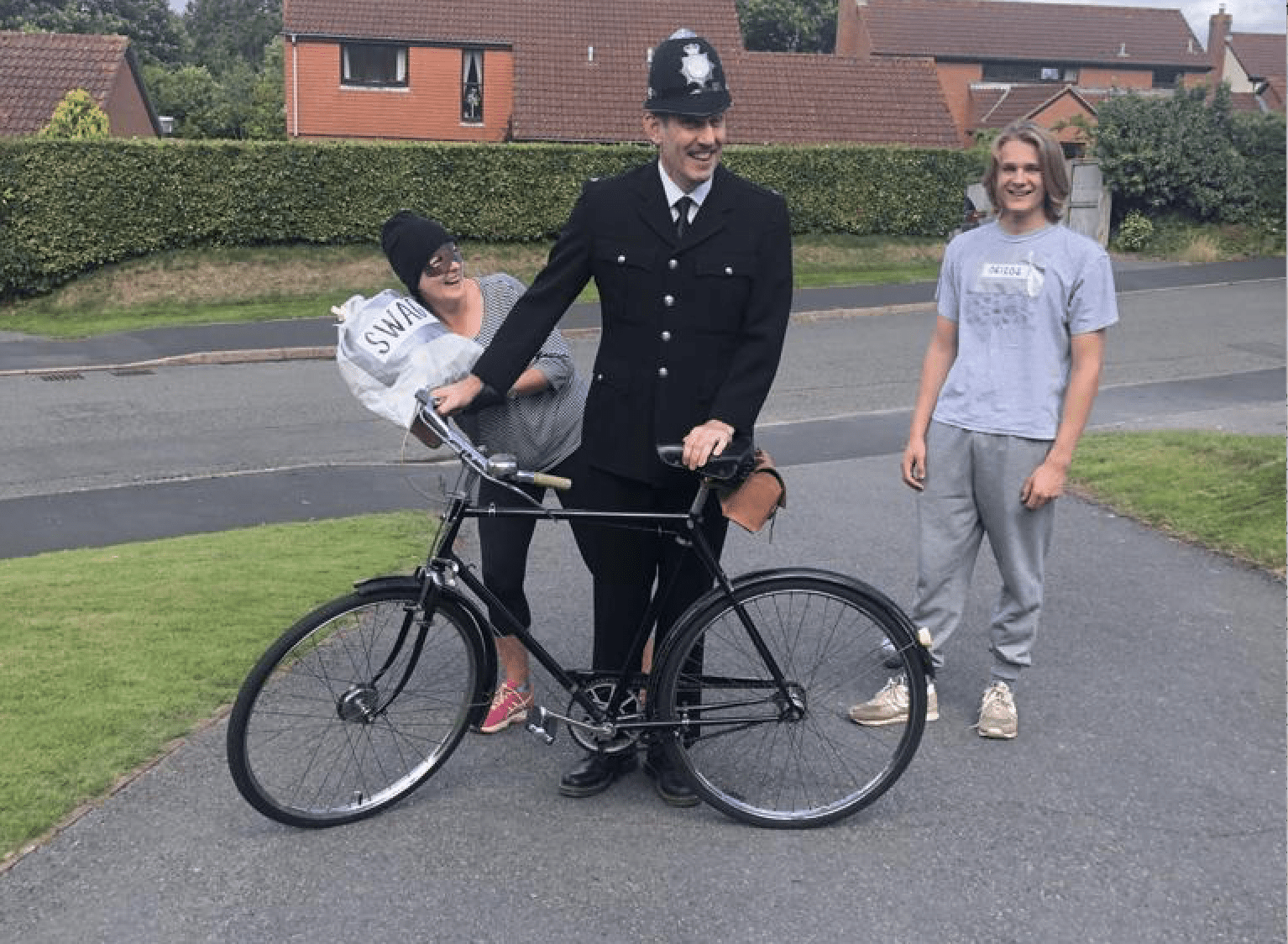 Steve Mansfield is planning to put his own special mark on this year's virtual Nello cycle ride in aid of FORCE Cancer Charity.
The 50-year-old surgeon will be riding on Sunday, dressed as a 1960s policeman on an antique bicycle.
Steve and a group of friends will cycle from Kenton and join the traditional 55-mile Nello course at Countess Wear.
His family will provide refreshments along a slightly tweaked route to ensure they cover 100 kilometres by the time they all return to his Teignbridge home.
He got the idea of riding in a police uniform after joining the cast of a murder mystery event organised by the Kenton Friends of FORCE group.
He was PC Correct, a simple but enthusiastic policeman, for the night and it occurred to him that it would be fun to do a charity ride on his grandfather's old bike wearing the uniform.
Influences
Steve takes up the story.
"My wonderful granddad, Joe Beech, would have been 100 years old this year. He died in 1989 from prostate cancer.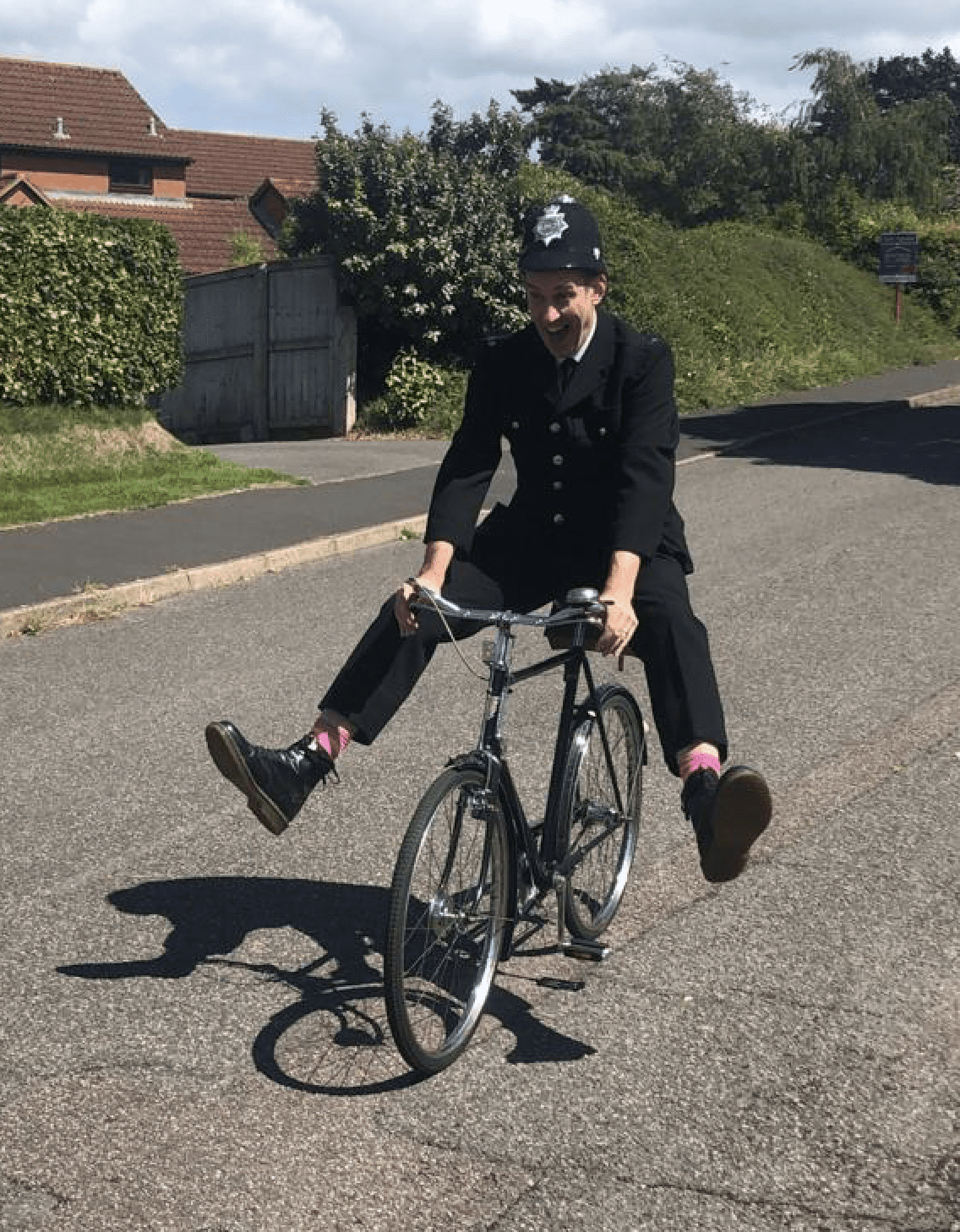 "My dad, Tony Mansfield, would have been 80 this year. He died four years ago from bowel cancer.
"Both were huge influences on my life and I miss them hugely.
"Although they were very different, one thing they had in common was an old 1952 Rudge police bike that my granddad bought second hand in the 60s.
"He used to ride it to work every day, then when he stopped riding, it stood for many years in his outhouse.
"When he died, my dad put it in his garage and again, it remained unused for decades.
"Restoring it has long been something I wanted to do and never got round to.
Idea
"However, it wasn't until I took part in a Murder Mystery night a couple of years ago that an idea formed.
"A couple of years and lots of elbow grease later, the bike is now looking pretty good.
"So now, with my trusty support crew of we're planning on cajoling this venerable old lady round a 100km course.
"I've done the route on my road bike which has 20 gears. This one is cast iron and fairly clunky. It could be hard work but the old Rudge does have three gears!"
Steve has set up a fundraising page – justgiving.com/crowdfunding/steve-mansfield – and will be splitting donations between FORCE and the Exeter Children's Orchestra with each set to receive around £1,000.
Value
His work as a consultant colorectal surgeon at the Royal Devon and Exeter Hospital brings him into regular contact with cancer patients and he is well aware of the value of services FORCE provides.
"So much of what we do is clinical and matter-of-fact. We don't always have time to look at the personal and emotional aspects," he said.
Exeter Children's Orchestra provides the opportunity for children from seven to 18 to take part in a full orchestra. Its philosophy is hugely inclusive and as well as regular rehearsals and concerts, it provides a hugely rewarding and fun experience for all those who take part.
"Since my daughters Hannah and Alice (flute and percussion!) joined the Exeter Children's Orchestra I have seen their musical ability and sheer joy of participation grow hugely.
"Both of these charities do amazing work and are very close to my heart so please contribute what you can," said Steve.
UPDATE
He did it!
Steve and team completed their virtual Nello and he has nearly doubled his fundraising target with just under £3,000 in the pot.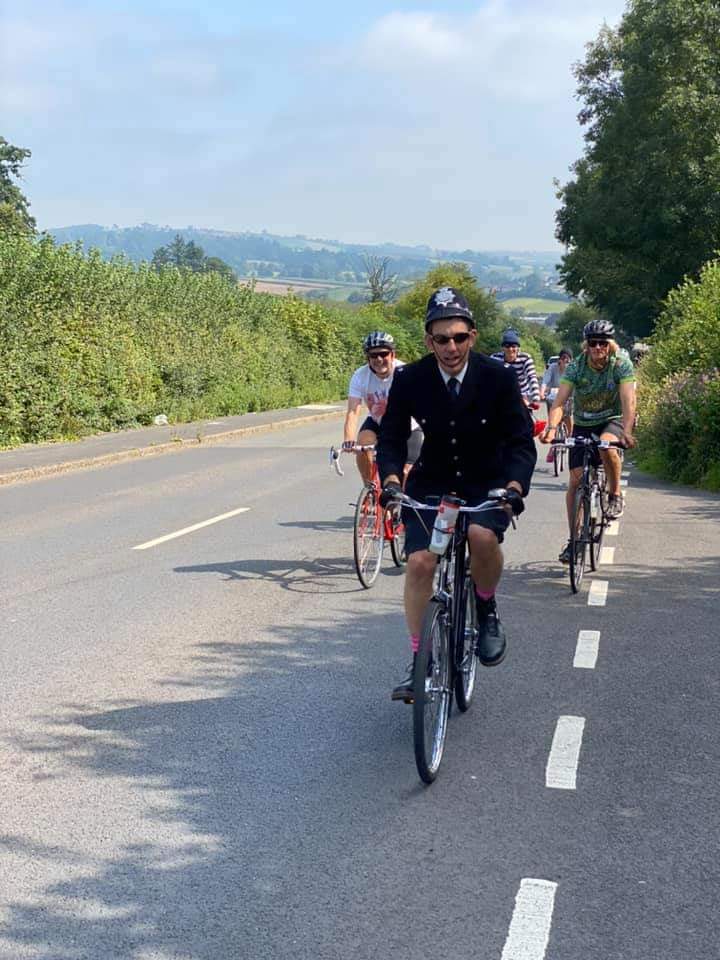 He said afterwards: "It was a tad warm but great fun. The camaraderie from my fellow riders and the support from family and friends, who manned the food and drink stations, was amazing.
"I have been asked if I feel proud, but to be honest I'm just relieved that I managed to get round. The support and enthusiasm from everyone has been amazing and I just didn't want to let anyone down.
"I can remember my Grandad getting up at 5:30 every morning to go to work on the old bike so I'd like to think he would appreciate the sentiment behind the ride.
"My Dad would have said I was being a bit daft (which is a fair point) but would have had a grin from ear to ear."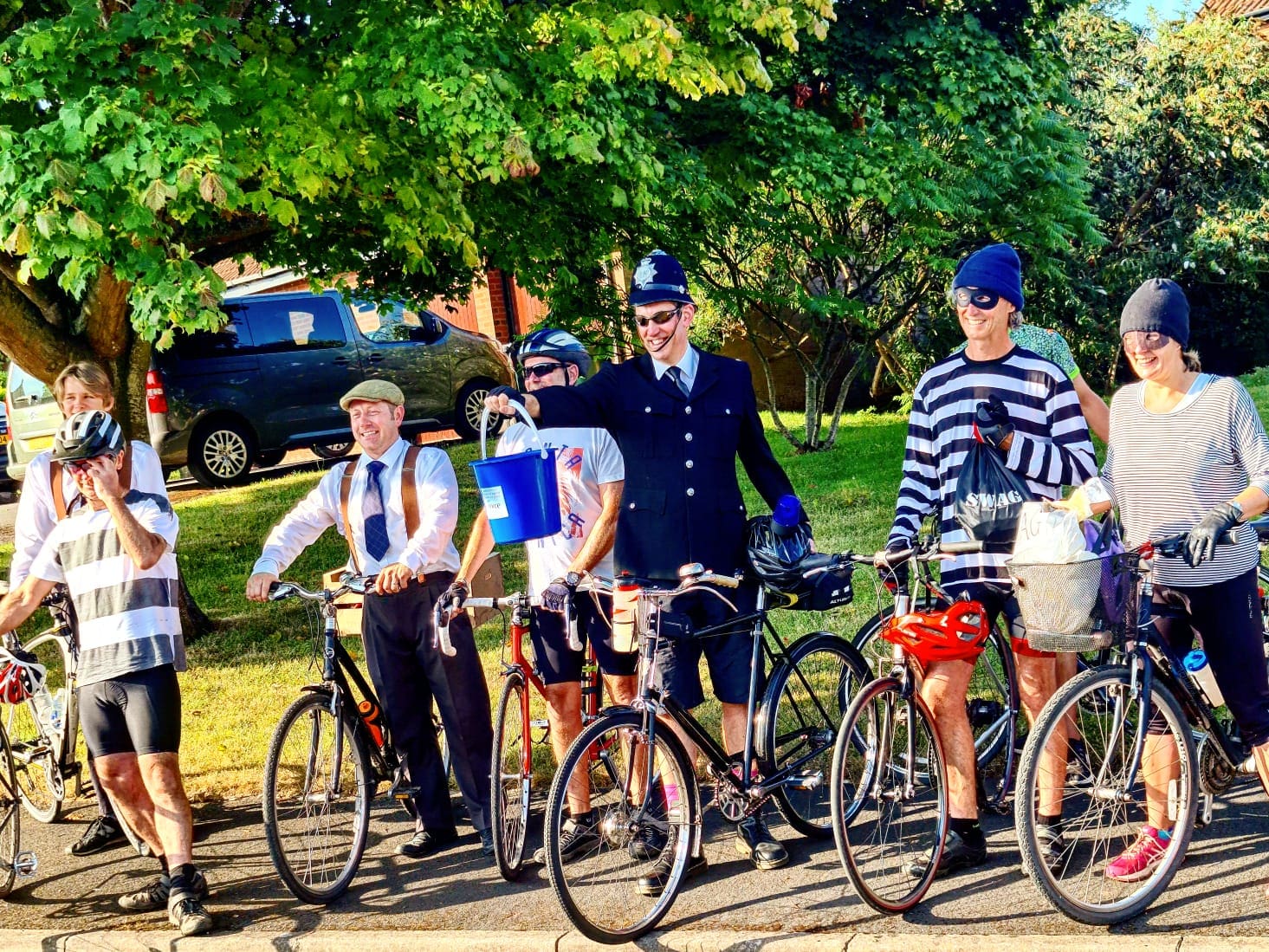 Sign up


The Nello has gone virtual for 2020 and there's still time to sign up
Ongoing restrictions around the Coronavirus pandemic and mass gatherings mean it is impossible to assemble 1,500 cyclists and their supporters at the usual start/finish area at Topsham Rugby Club and on the roads around the county.
Instead, cyclists have the chance to take part independently with three different challenges on offer.
There are the Nello's traditional 55 and 100 mile options and, new for 2020, the 25-mile Furloughed Flyer.
Cyclists can make up their own routes for all three categories or tackle the established Nello courses for the longer distances.
They can do it on a road bike, mountain bike, electric bike, exercise bike or turbo trainer and ride any time until August 16.
Sign up via forcecancercharity.co.uk/events-calendar/the-nello/ or make a donation at uk.virginmoneygiving.com/Team/TeamNello