Mike's photographs get hospital exposure
FORCE is set to benefit from the talents of a keen local photographer who helps to keep our Support Centre in good order.
Mike Aitken from Whipton has been part of the Royal Devon and Exeter NHS Foundation Trust's housekeeping team for 15 years and regularly works on site here at FORCE.
In his spare time he is an accomplished landscape photographer and his work is now on show at the hospital with FORCE getting a share of the profits from any that are sold.
"My family has been touched by cancer and I've had support from FORCE," said Mike. "I work at the Centre quite a bit. It's a wonderful place and FORCE does amazing work that helps so many people."
Mike was encouraged to take up photography by his late mother, starting with simple early digital cameras and progressing to more professional kit as his interest and knowledge grew.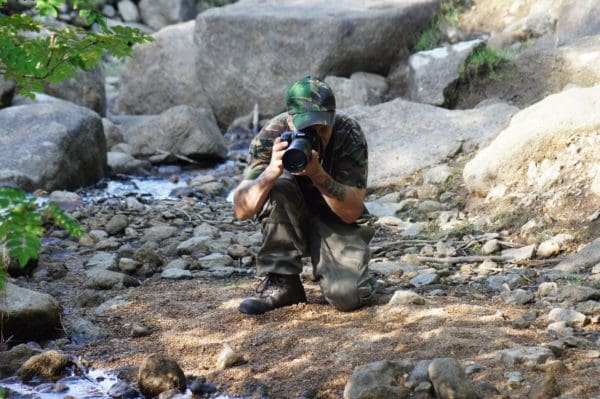 He likes to visit his favourite places to capture atmospheric images of whatever he finds around him.
His current exhibition at the RD&E features pictures mainly from Haldon, Dartmoor and Exeter and surrounding towns and villages.
You can see Mike's photographs between sections E and F on Level 2 at the hospital. They are all for sale as prints, unframed and without mounts.
The proceeds will be shared between FORCE and Exeter Health Care Arts.
A visit to hospital can be a worrying experience whether you are a patient, relative or just visiting. Once hospitals were forbidding, austere places but over recent years, with encouragement from the Department of Health and others, many hospitals have transformed the healthcare environment by using the special skills of artists and craftspeople like Mike.
Exeter Health Care Arts (EHCA) was established in 1992 as the arts project for the Royal Devon and Exeter NHS Foundation Trust.
As part of its work EHCA uses project monies, primarily from charitable sources not intended for direct healthcare provision, to present artists' work in public and clinical areas of the hospital.
For more information or to buy any of Mike's photographs, contact Head of EHCA Stephen Pettet-Smith on stephen.pettet-smith@nhs.net or 01392 402366