Jim set for final stretch of epic journey
Today is Day 47 of Jim's Journey and it's the fourth and final rest day for Jim Bray on his epic 630-mile walk along the entire South West Coast Path.
Jim has spent the day in Budleigh Salterton, ahead of the last stretch through East Devon and Dorset.
The former communications manager for the Northern Devon Healthcare NHS Trust set out on June 10 from Minehead to raise vital funds for two local cancer charities, FORCE and Over and Above.
He's been catching up on admin and had the chance to check out the results of a photoshoot hosted by Huntsham Court on the day before he started his challenge.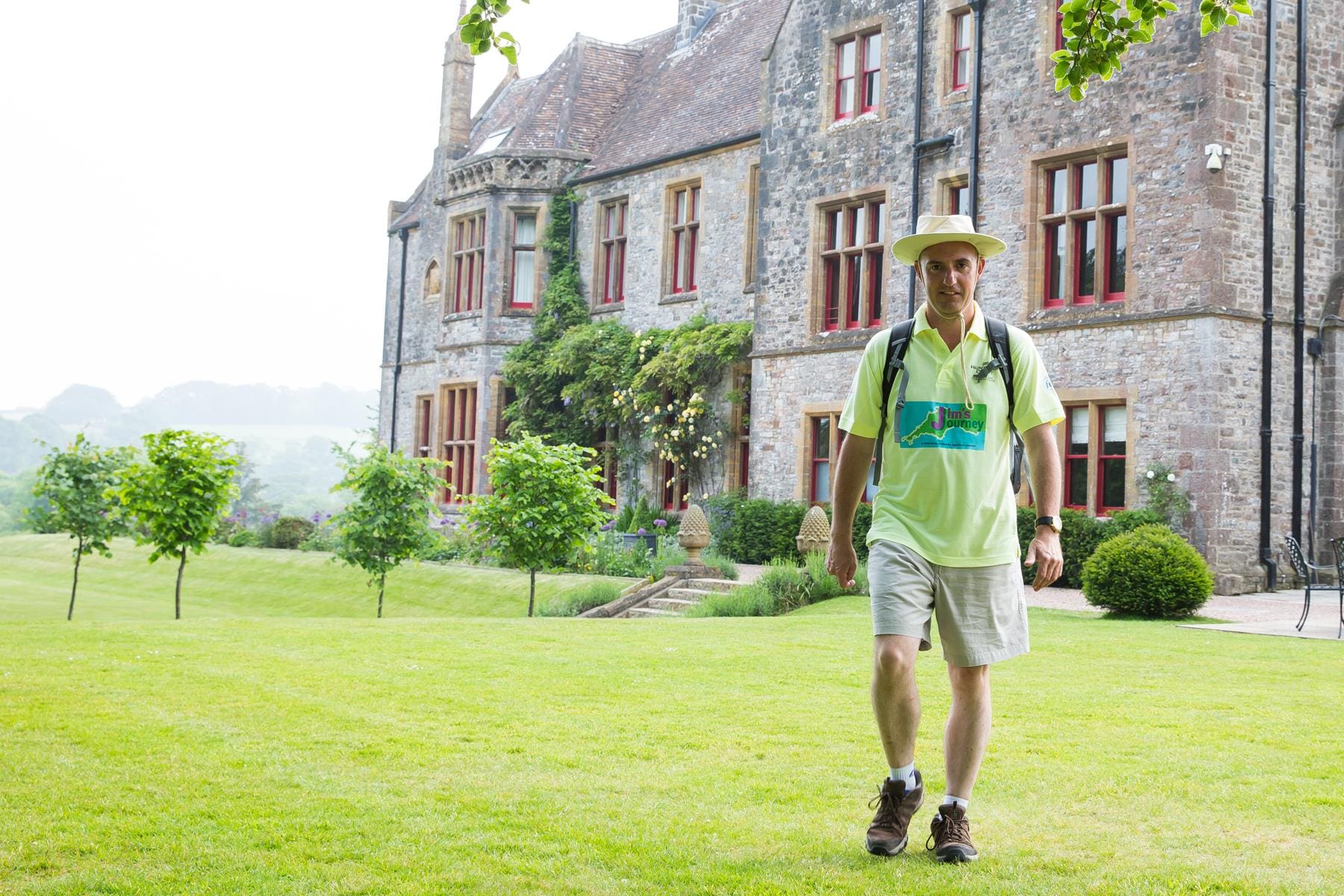 The private hire country house near ??Tiverton? is the main sponsor of Jim's Journey.
Jim said today: "Huntsham Court is an amazing place, tucked away in the picturesque Mid Devon countryside near where I live, and I've enjoyed cycling to the grand entrance and back many a time in recent years.
"I'd like to take this opportunity to say a massive thank you to Damian, Chris, Clair and everyone at Huntsham Court for their excellent support.
"Huntsham Court has made a significant donation to FORCE and Over and Above to help enhance services for local cancer patients and their families and has offered to host a fundraising event in the autumn, after the walk is complete."
Support for Jim's Journey is part of the Huntsham Hotspots initiative to aid local charities and unregistered charitable causes in the South West.
Huntsham Court co-owner Damian Llambias commented: "Huntsham Court has stood at the heart of this vibrant community for over a century and through Huntsham Hotspots, we want to ensure that the house and its grounds continue to play a role in the life of the area by supporting local causes such as Jim's."
For more information about Huntsham Court's Huntsham Hotspots programme visit www.huntshamcourt.co.uk/hotspots or call 01398 361759.
Like the Jim's Journey page on Facebook to track Jim's progress and see a daily photo diary, or follow him on Twitter at @Jims_Journey.
To sponsor Jim, visit his Virgin Money Giving page
Companies interested in becoming a Jim's Journey Business Buddy should call him on 07425 133606 or e-mail him at jims.journey@outlook.com.