Vanessa creates doorstep portraits on lockdown walks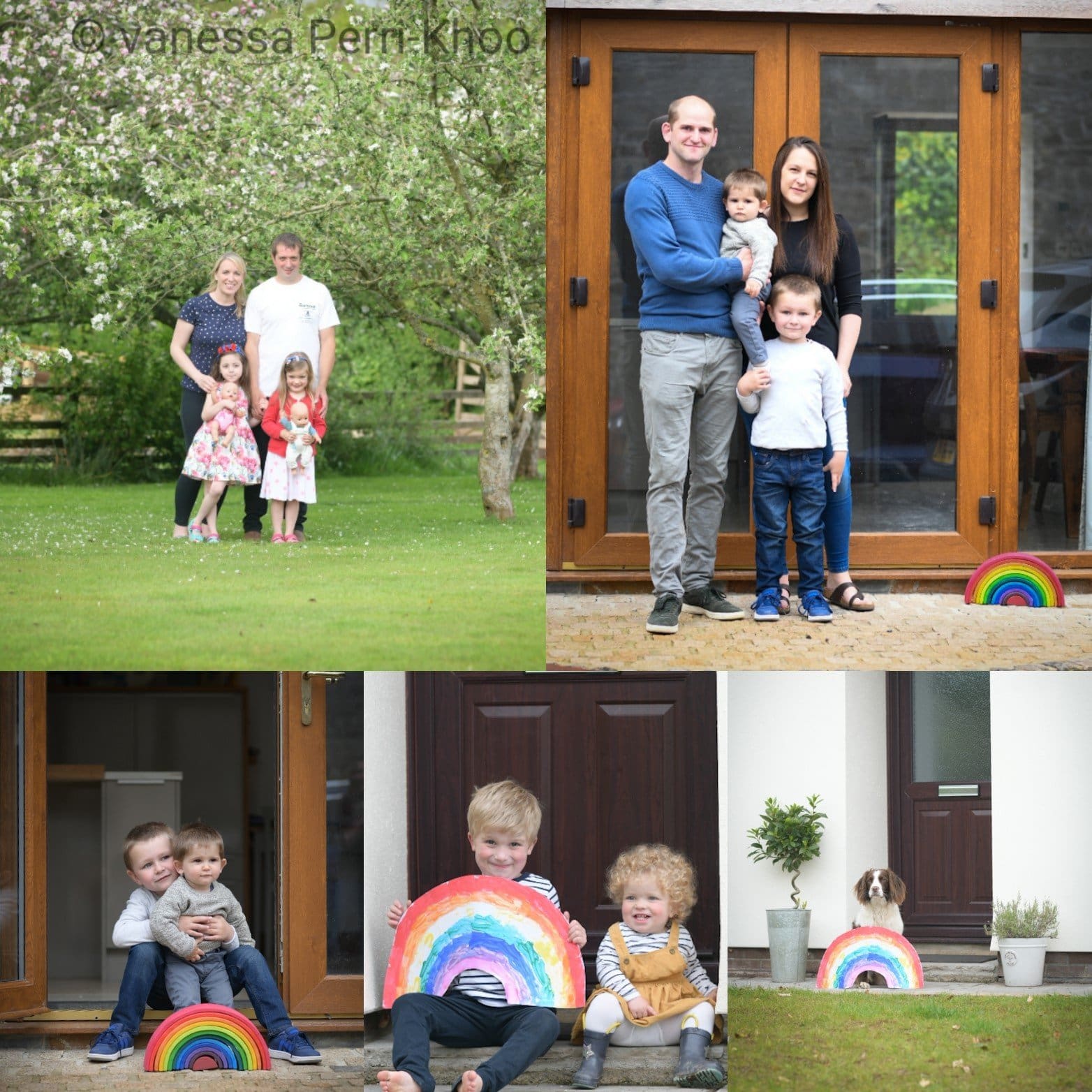 Our thanks to the Okehampton Times and Senior Reporter Sarah Pitt for this great article.
A photographer from North Tawton is combining lockdown walks with her two young daughters with taking 'doorstep portraits' to raise funds for FORCE cancer charity.
Vanessa Perri-Khoo, originally from Italy, would usually have a packed diary of weddings to photograph at this time of year alongside her regular work as a portrait photographer.
However, with many events cancelled due to the Covid-19 crisis, she has found herself at home with her daughters Francesca and Mia while her husband is working for a local haulage company.
On their daily walks, which have included waving to his truck from the bridge over the A30, Vanessa came up with the idea of offering to photograph clients on their doorsteps.
Fun
'I'm a wedding photographer as well and all my weddings have stopped so I'm literally not doing anything, my camera was just sitting there, so I thought I'd combine the two and try to raise some money for charity,' said Vanessa.
'It has been great fun. People have told me where they live and I plan a route around that and take a few snaps.
'If they want to go in the back garden and there is access from a side lane then we will do that. I have a long lens camera so I can keep a fair distance. They can then access my website and download the photos and all I ask for is a donation to FORCE.'
Her portraits have included family groups and siblings together like the one pictured.
Amazing
Vanessa added: 'I discovered the charity because someone close to me had cancer and was given help by them. The work they do is amazing.'
The cancer charity provides an oncology support service at the RD&E Hospital in Exeter as well as chemotherapy at Okehampton Hospital.
'It offers things like make-up demonstrations for people who have lost their hair during treatment and massages to cancer patients and their carers,' said Vanessa.
'They provide support for people who are going through a difficult time already.
'I really wanted to do something to support them.'
See www.vanessaperrikhoo.com for more information.