John takes on head shave and hoverboard challenge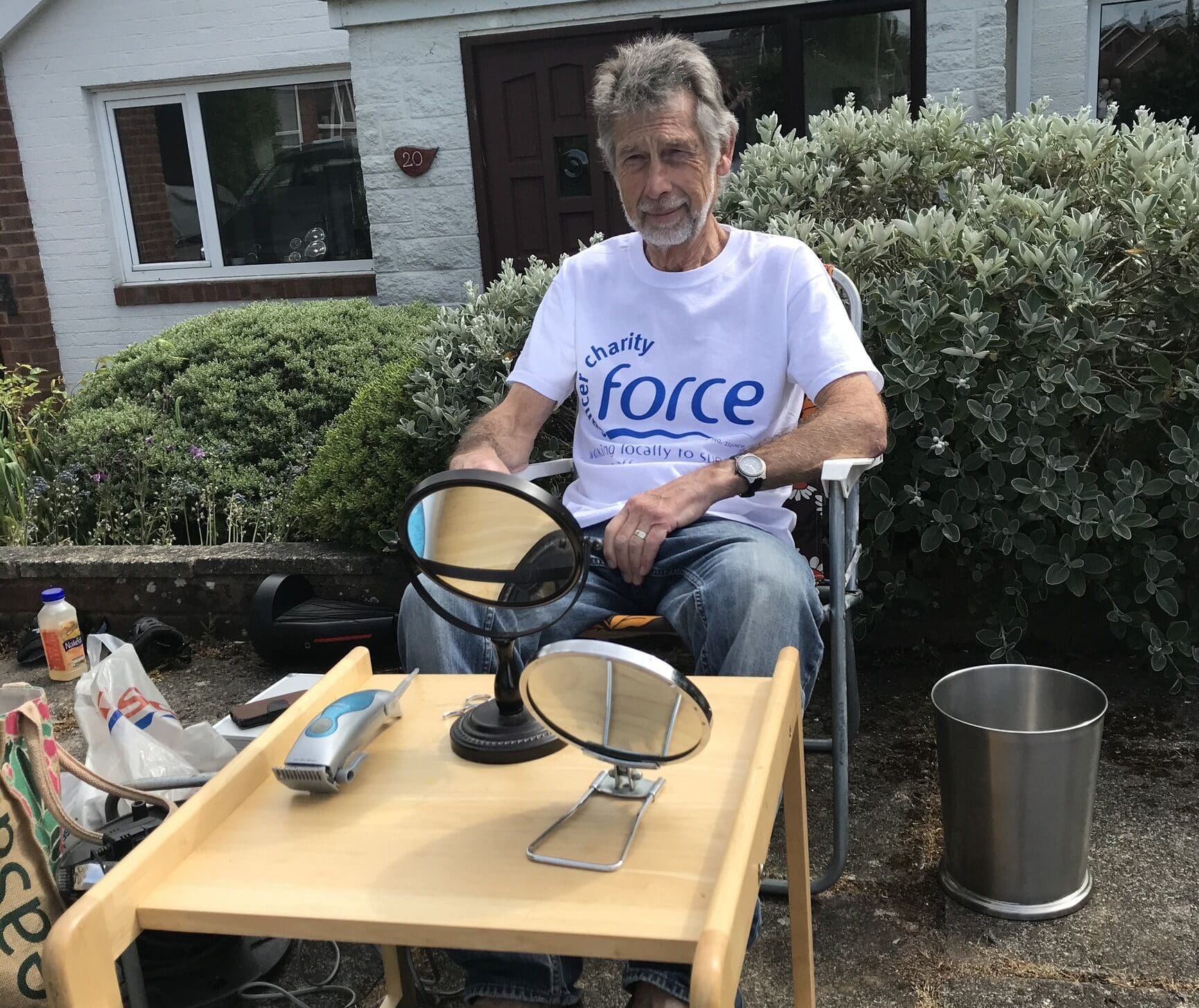 John Williams has raised nearly £700 for FORCE with a combined head shave and hoverboard challenge.
The 73-year-old from Exeter described himself as looking like The Wild Man of Borneo due to Coronavirus lockdown restrictions.
So he decided to cut his own hair and try to raise money for FORCE and wildlife conservation charity Tusk in the process.
John has been successfully treated for prostate and bladder cancer over the last five years.
"I personally know the great work FORCE does and being a local charity was important to me at this time," said John, who retired 15 years ago as a matrimonial lawyer after 25 years with Ansteys.
"My wife and I visited FORCE and joined a meeting some time ago with other sufferers.
Helpful
"It was really helpful at the time, particularly as there were so many worse off than me.
"I was very lucky with both cancers, caught early basically, and I'm now completely clear with just follow ups," he added.
John also pays tribute to the fantastic treatment he received from many healthcare professionals, including the Royal Devon and Exeter Hospital's Urology Department.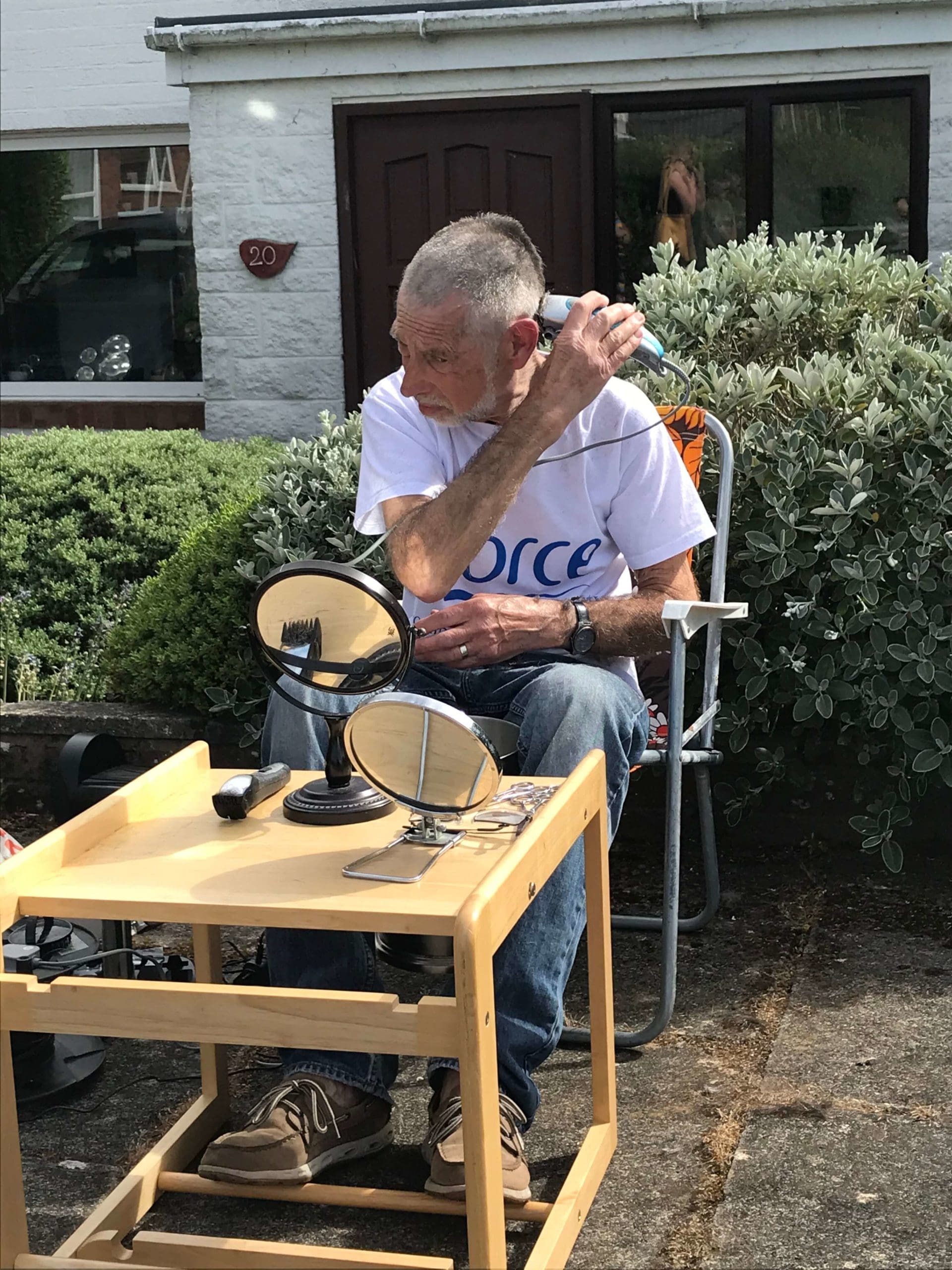 "I want to thank them for the fantastic treatment and care I received for bladder cancer for more than two years and for saving my life," he said.
He contacted Karen Green, the department's lead Clinical Nurse Specialist, about a charity challenge.
"We both came up with FORCE as it helps so many people locally dealing with cancer," said John.
Survival
"I would also like 25% of any donations to go to another important charity, which I believe needs help at this time. That is TUSK, which is vital for the survival of wild animals, particularly rhino and elephants.
"Wildlife in Africa is having a particularly bad time at the moment as of course there are no visitors and so poaching is even more of a problem. That's why I have also chosen Tusk.
"I'm also doing it for a dear friend, who is in palliative care in a lovely care home after battling well with cancer for many years."
John shaved his own head – wife Jan wasn't keen to wield the shears and social distancing meant no-one else could do it.
But there were plenty of friends and neighbours around to witness his hairdressing skills, followed by a demonstration of his ability on a hoverboard he brought back from Florida for his grandchildren.
Laugh
"I'd had a few goes on it indoors on carpet mainly and done okay but only once tried it in our road and I didn't do too well but think it was partly down to a low battery," he admits.
"I think everyone had a laugh and I only 'fell' off once on a drain cover but stayed on my feet."
The head shave also went well although John confessed: "I didn't realise what big ears I've got. I'll need to wear a hat most of the time now, even in bed. I look bit of a sore sight."
John and his wife ran the Telstar Hotel on St David's Hill for about 30 years until daughter Amy and son-in-law Ben took over about six years ago.
He's hoping contacts from his hospitality days and ex clients from his time in the legal professional might donate to the challenge fund along with friends and neighbours.
His online donation page has nearly £800 on it, including Gift Aid, he's collected another £100 in cash and cheques and will receive the contents of a piggy bank at his local farm shop at Barton Farm on Wreford's Lane.
You can support John at virginmoneygiving.com/JohnWilliams177