Trustee Jenny set for massive walking challenge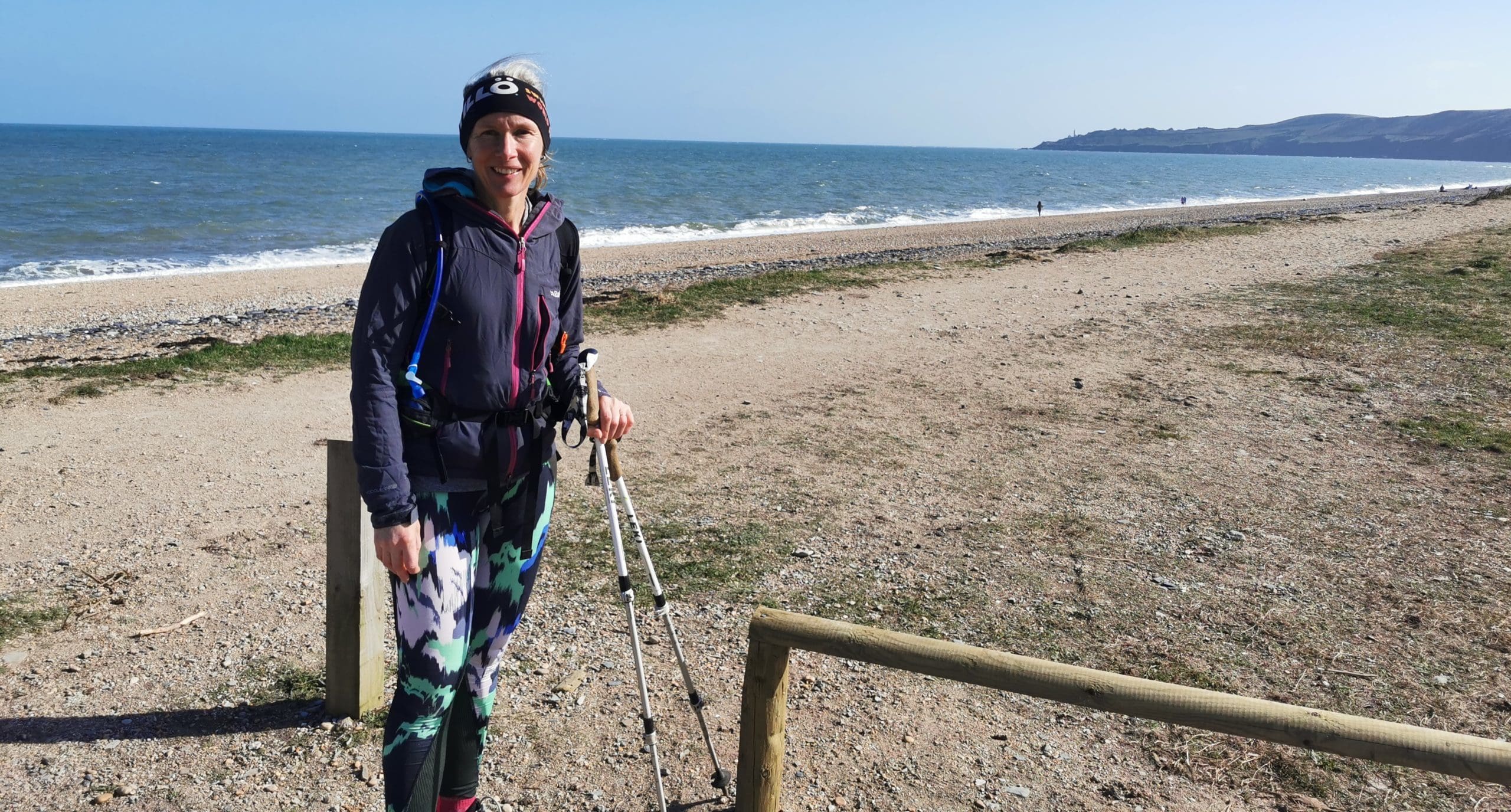 FORCE trustee Dr Jenny Forrest is all set to embark on another long distance walking challenge to raise money for our charity.
Jenny is taking part in the Long Distance Walkers Association's Trans Pennine 100 – a one hundred mile trek over three days of the Queen's Platinum Jubilee weekend.
She and five other local walking enthusiasts will join a field of up to 550 LDWA members for the event in the Peak District.
They will leave from Wombwell, near Barnsley, on Friday June 3 and finish their circular route on Sunday June 5 within a 48-hour time limit, walking day and night.
Ultra
Jenny, a consultant oncologist at the Royal Devon and Exeter Hospital, is no stranger to ultra distance walking.
"In 2018 I did the Shropshire 80km as an introduction to long distance walking and to allow me to enter the LDWA's annual 100 challenge," she explained.
"In 2019 I completed the Hadrian 100 in just under 40 hours. 2020 was meant to be Wales but was cancelled. In 2021 I participated in a virtual 100 with five others and walked the Dartmoor Way in 41.5 hours.
"This year the full event is again happening and myself and five others have entered.
Enjoy
"We all help with Ten Tors training for Teignbridge Scouts and have been out walking and camping with them alternate weekends since the beginning of February.
"Myself and a friend have been trying do some extra 20 then up to 35 mile walks alongside this. For me it is a personal challenge to complete, both physical and mental.
"I enjoy the training and making myself go out for walks and runs to distract myself from my job as a clinical oncologist."
Jenny has set herself a target of raising £2,000 for FORCE from her latest test of endurance, adding to sponsorship of £1,438.15 from the Hadrian 100 and £1,139.22 for the Shropshire Way.
She also came up with the of Laps of Honour for FORCE event in 2020, when staff from the Oncology Department at the RD&E raised £8,781.15 by completing circuits of the hospital's Wonford site.
Grateful
Jenny is passionate in her backing for FORCE.
"FORCE provides valuable support for local cancer patients and their families and have never been more needed. I am grateful for any support that will push me through the 100 miles. The first half is enjoyable, the second is a question of keeping going with the last 20 miles having to really dig in," she said.
You can sponsor Jenny at https://justgiving.com/fundraising/jenny-forrest1