David's grand celebration of life
A huge thank you to David Adams, who arranged a Celebration of Life party for family and friends and raised £1,805.10 for FORCE.
David, from Yeovil, invited his nearest and dearest to lunch at the Haynes International Motor Museum in Somerset.
The fantastic amount raised was the icing on the cake.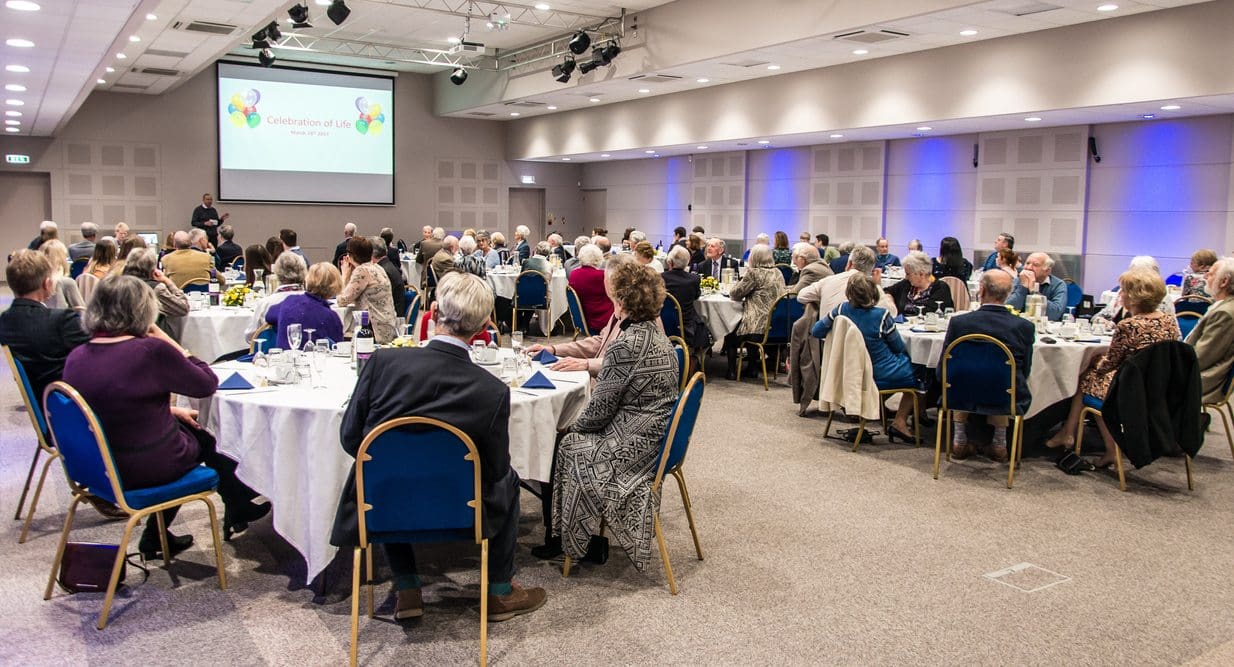 David has been supported by FORCE for more than three years.
He takes up the story of his link with our charity.
"I was diagnosed with bladder cancer in January 2010 at Yeovil District Hospital and had my bladder removed (radical cystectomy) in July 2010 by Mr (John) McGrath at the RD&E.
"In 2012 a further tumour was discovered in the urethra and Mr McGrath carried out a urethrectomy at the RD&E in September 2012.
"On a routine CT scan in July 2013 it was discovered that the cancer had spread and I commenced a course of chemotherapy under Dr (Denise) Sheehan, which concluded in November 2013.
"It was during this period that I made use of the facilities offered by FORCE.
Counselling session
"We had a counselling session with Gerry Gillespie while deciding whether to go ahead with chemotherapy and made use of the facilities in your day unit during the subsequent treatments. We also experienced the care of your volunteers in the Cherrybrook unit.
"In January 2016, a further new tumour was discovered on a routine CT Scan and I received another course of chemotherapy under Dr Sheehan.
"Again, I had a session with Gerry and made use of your day unit and the coffee and sandwiches in Cherrybrook during treatment.
Quality of staff, treatment and care
"Since my original surgery in 2010, I have chosen to return to RD&E for all treatment because of the quality of staff, treatment and care; because I believe in continuity and because FORCE has provided opportunity for a relaxed breathing space before and between appointments.
"The doctors and all staff at RD&E have been wonderful! I am extremely grateful to Mr McGrath, Dr Sheehan, Karen Green and the staff on Cherrybrook unit."
The pictures – courtesy of Sandy Letham – Sandy@AllsortsPhotography.com  – show the assembled gathering for the lunch at Haynes International Motor Museum near Yeovil and some of David's family –wife Christine, daughters Gail and Kate and granddaughter Eleanor with him in front of a FORCE display.