Online support for breast cancer survivors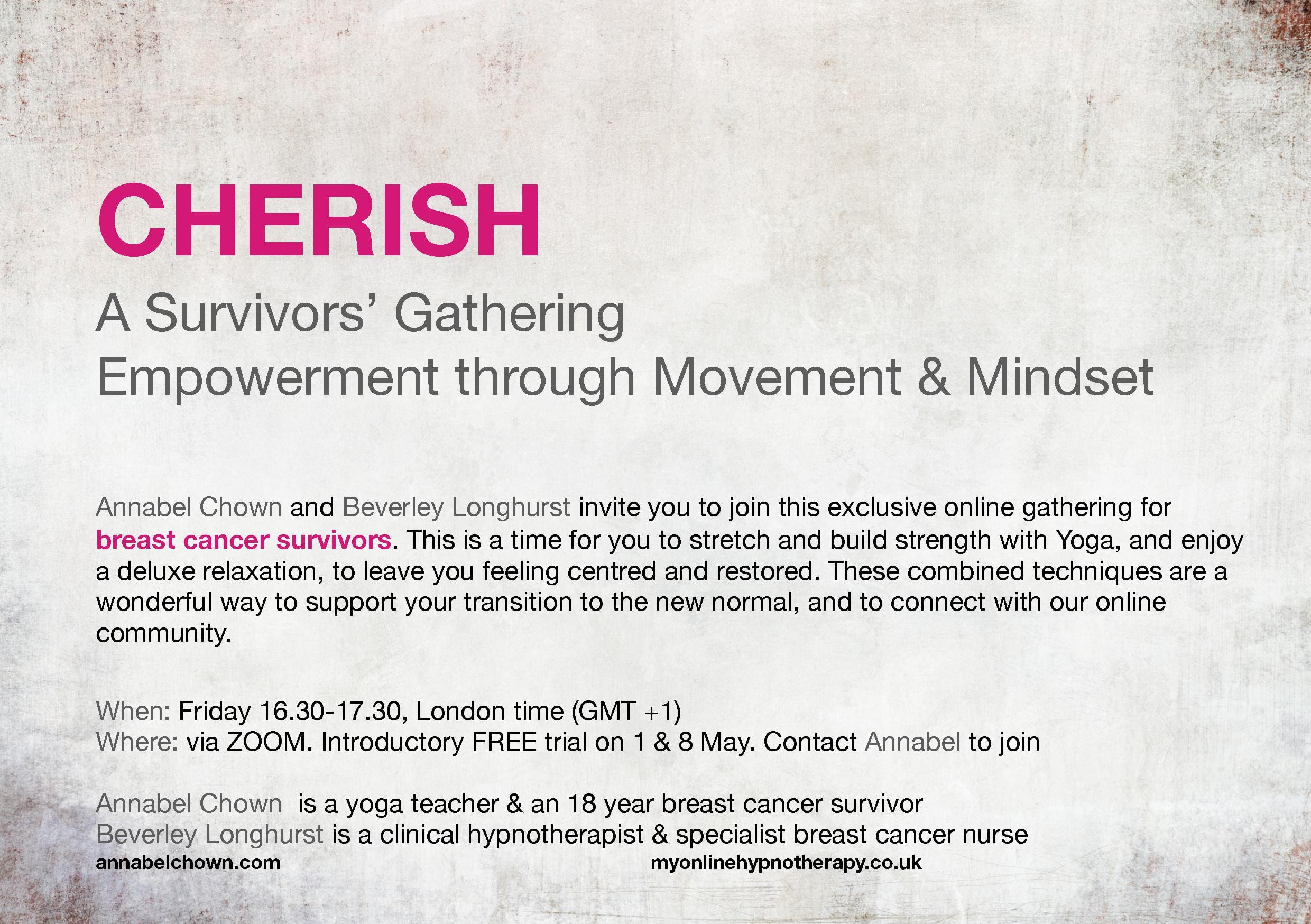 FORCE Information Manager Annie Kerr has passed on details of a new group for breast cancer survivors.
This online gathering is run by two women with considerable expertise in caring for cancer patients.
Beverley Longhurst is a breast care Clinical Nurse Specialist and clinical hypnotherapist with a good deal of experience in the breast cancer pathway.
She see a number of women for hypnotherapy to help support them through their cancer journey and beyond.
Annabel Chown is an experienced yoga teacher and survivor herself of 18 years.