Lou's Lockdown Lovelies find a way to stay connected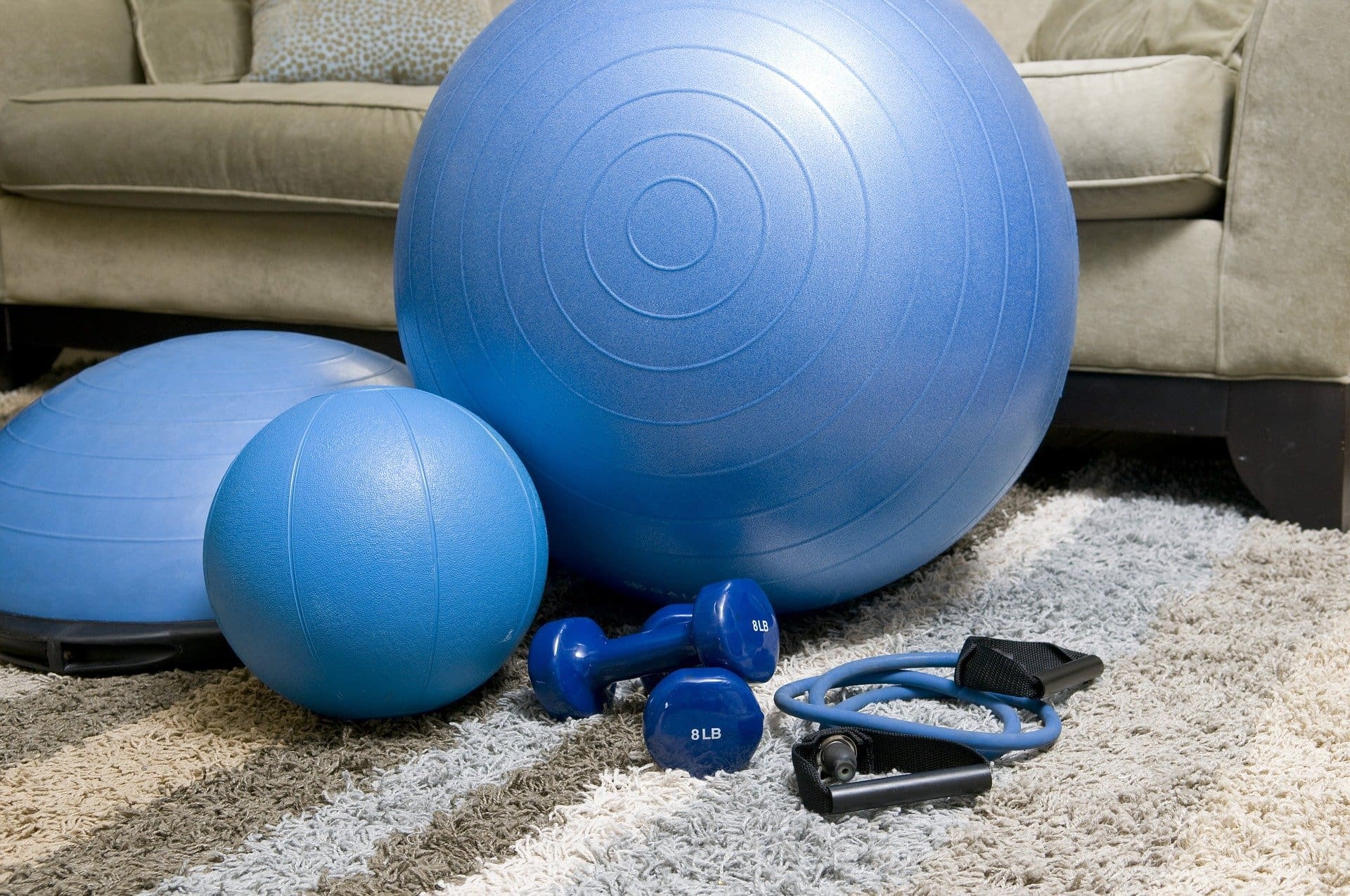 During this unprecedented time of social distancing and isolating, FORCE Cancer Charity's Heavitree exercise group has found a way to stay connected.
The group, run by FORCE Oncology Physiotherapist Louise Ballagher, has managed to keep together by forming a WhatsApp group.
Louise has also delivered exercise circuit sessions via Zoom, the web-based video conferencing tool.
"The group has been named Lou's Lockdown Lovelies and they use WhatsApp to check in on each other, post quizzes, jokes and tales of what they have been doing to keep active, body and mind," said Louise.
Jo Borrie is a member of the group.
Unsettling
She explained: "It was soon decided as we approached lockdown that we would all stay in touch as we are a close group and the thought of not seeing each other was unsettling for us.
"We normally meet twice a week on a Monday and Thursday at Heavitree hospital gym for an hour of exercise.
"Not only is the group beneficial for our physical health but also for our mental well-being. For all of us it is an important part of our weekly routine.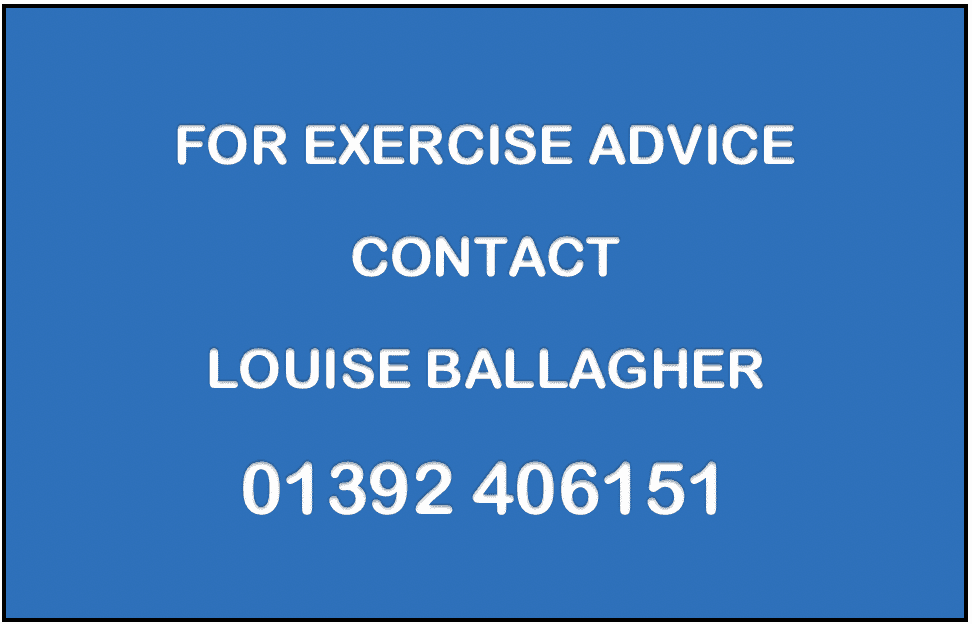 "Some of us live alone and it is a reason to get up in the morning and to get out of the house and be with other people. We all get on together so well and even if we walk in feeling a bit low, we are uplifted within minutes.
"Louise always brings smiles to our faces with her funny stories and at the same time, is there to listen and help if we need it.
Important
"The exercises keep us all at our varying levels of fitness and if any of us miss a couple for whatever reason we certainly know it, proving that regular physical activity is so important.
"So the thought of not being able to meet up each week was daunting for us all. Louise suggested that we could set up a WhatsApp group for those who wanted to join, which we did.
"We keep in touch regularly on there. One group member sends us a quiz every week, which we all enjoy testing our grey matter with.
"We post funny videos etc and check in on each other. It always brightens my day when a message pops up.
"Louise came up with another wonderful suggestion last week. She asked how we felt about doing our exercises via the Zoom app. So those of us that wanted to join in set it up and we had our first session on Monday, which was brilliant.
Improvised
"We improvised with anything from cans of beans to candles for weights and were able to do most of the exercises in our homes.
"We have decided to carry on and do it twice weekly on Monday and Thursday as we normally do. It keeps some normality in our lives during this very unsettling time.
"The exercise group is just one of the valuable services provided by FORCE. The charity has helped me enormously since my diagnosis and I hope that during this awful time it will be supported because if we lost it, the patients and their families would suffer as a result.
"We are all in a 'Club' that we don't want to belong to but the minute you are in contact with FORCE you feel as though some very comforting arms are wrapped around you and it makes life easier to bear during one of the worst times imaginable."
Dorothy Armstrong added: "This is the most amazing group, held together by Louise's care and concern for all of us and the mutual support we receive from each other.
Wonderful
"Before lockdown I had been ill and unable to attend the class. But the love and support I received from everyone continued. It was wonderful and did so much for my mental wellbeing.
"Since lockdown everyone has rallied round amazingly. The positivity of the group is an enormous help. Weekly quizzes and puzzles from one member keep us all on our toes. (I won't mention his jokes!).
"And now Louise has started the weekly Zoom class, which I am hoping to join as I know it will be lovely to see folks face to face.
"The group has kept an amazing connectivity which is invaluable, especially as we self-isolate."
Other members of the group have also endorsed its importance.
Fantastic
Laura Richards said: "Louise has created a fantastic group. We do a lot of exercise, but also laugh and talk a lot. It is so supportive. I was very disappointed when it had to stop, due to Coronavirus.  However, one member of the group has set up a WhatsApp group and Louise is now Zooming the class to us, twice a week.  It's great seeing everyone again. Thank you so much Louise."
Another added: "I just wanted to let the wonderful workers at FORCE know how much I appreciate the fact that Louise has continued her amazing post-chemo exercise class as a Zoom meeting. Not only does this allow us to keep moving but enables us to interact socially and have some fun."
And we received this further endorsement: "I just wanted to add my voice to those telling you how important Louise's group has been and is continuing to be despite the strange circumstances we are in. Joining the group last year made a huge difference to my life, not just for the health benefits of the exercise but also for the friendship and support of the participants and this, with Louise's inspirational leadership, has kept us going in the lockdown. One member of the group set us up on WhatsApp to share jokes, quizzes, news and chat and now we have exercise sessions on Zoom, which I am about to try to join in on the iPad. Wish me luck with the tech!"