Local business offers support for FORCE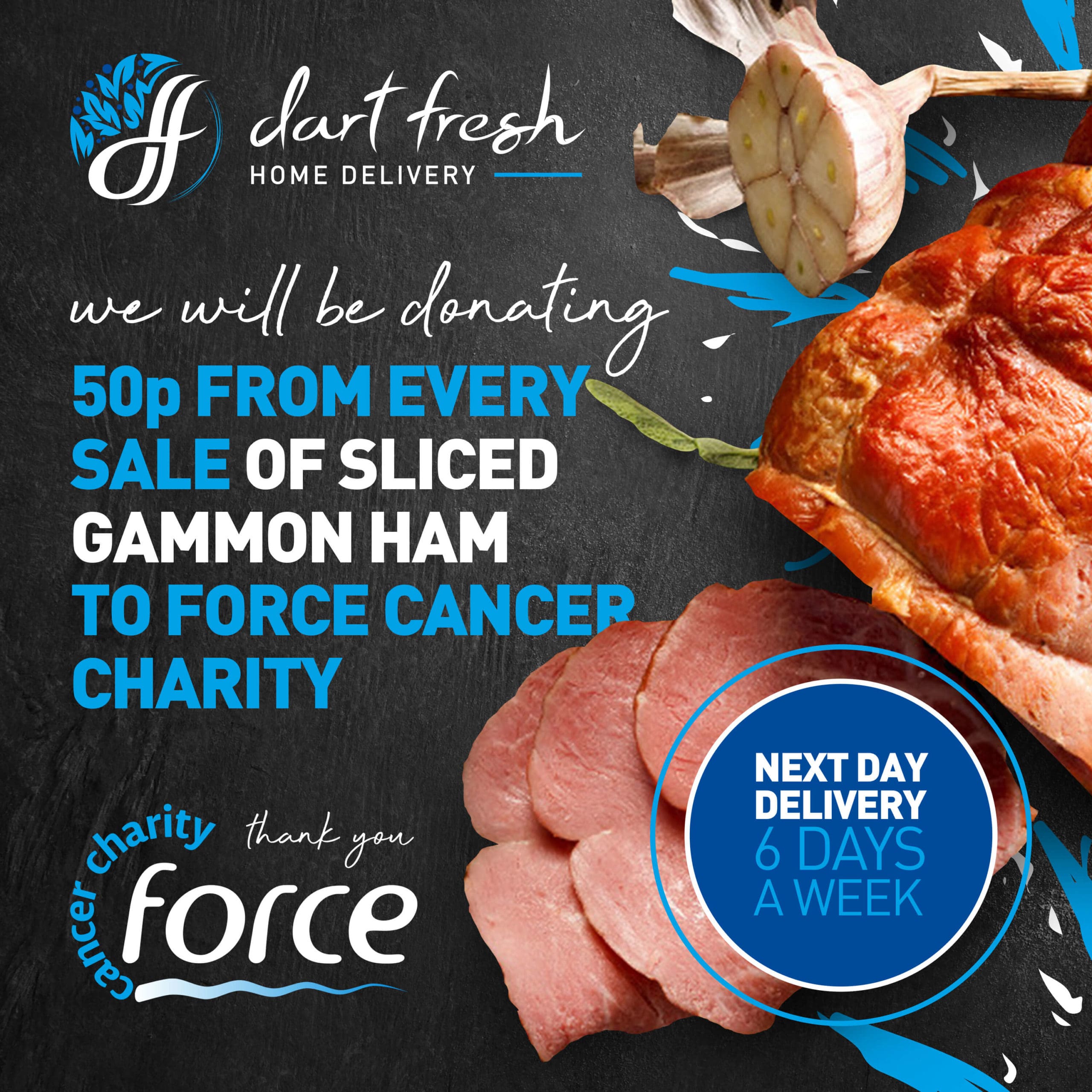 A big thank you to those lovely people at Dart Fresh for supporting FORCE via their online shopping service.
They are kindly donating 50p from every sale of their popular Sliced Gammon Ham packs to FORCE.
"FORCE is a fantastic charity and we always do whatever we can to support local businesses and communities," said Jamie Walsh from Dart Fresh.
The dynamic, family-run company is based just outside Exeter and usually supplies all kinds of products to wholesalers and the retail and catering trades.
Almost overnight they lost around 90 per cent of their business when shops, bars, cafes and restaurants were forced to close due to the Coronavirus pandemic lockdown.
But they adapted rapidly and now offer a fantastic home delivery service, six days a week across the South West.
As well as their support for FORCE, Dart Fresh is also donating to the NHS in recognition of the outstanding work of their staff and the inspiration shown by Captain Tom Moore.
You can check out their extensive range at www.dartfreshproduce.co.uk