Kiera inspires grand effort by Bradleys rowers
A team of rowers from the largest independent estate agents in the West Country has raised more than £1,000 for FORCE with a sponsored row on the River Dart.
Five members of staff from Bradleys and a group of supporters tackled tricky conditions to cover a total of 15 miles, upstream from Dartmouth and back.
"We couldn't quite get all way the way to Totnes. It was too dangerous in the winds to carry on so we turned around at a safe point as it took much longer to row up than expected," said Kiera Burnell.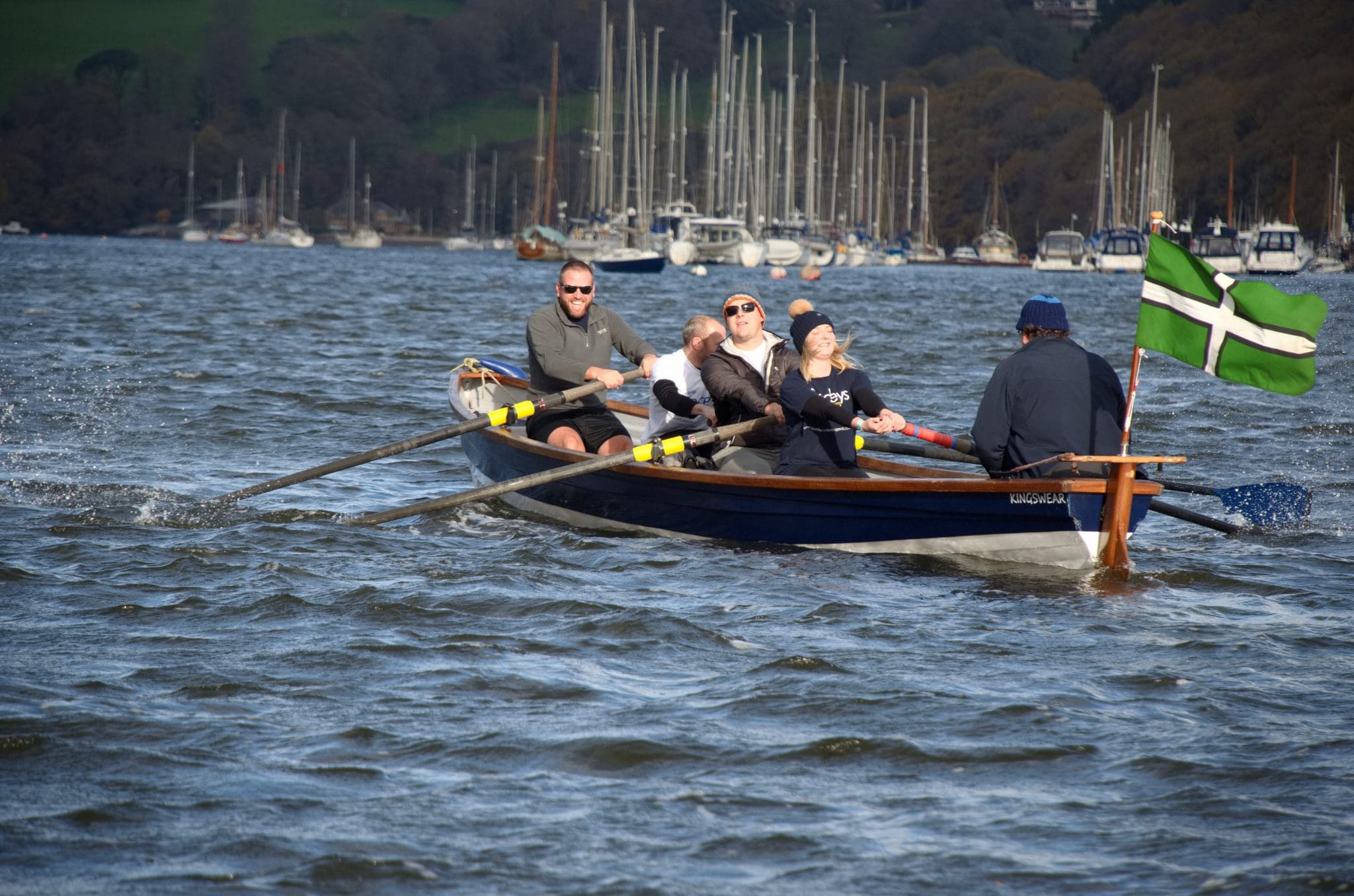 "I have rowed for 10 years and it's probably the worst wind conditions I've been out in. We were rowing so hard against the wind but at one point we were actually going backwards," she added.
It was 23-year-old Kiera's idea to take on the challenge for FORCE.
She is a negotiator at Bradleys' Brixham office. The company, which has a network of 33 offices between Penzance and Taunton, has chosen FORCE as one of their charities of the year for 2017.
Kiera was joined by colleagues Elizabeth Davis, Lee Charleton, Chris Mitchell and George Davies in a boat lent to them for the day by Roly Boyden, who was also their coxswain.
Although she had plenty of experience, the rest of Kiera's crew had never rowed before so Alex Lowry from Darthaven Marina and Jamie Felton from the Steam Packet in Kingswear also took the oars for a time.
Simon Phillips provided a safety boat with Kai Logan from Bradleys' head office on hand to support.
The row was originally planned for early October but had to be postponed due to bad weather.
"We didn't want to put it off again so we braved it," said Kiera. "Everyone worked really hard as a team and we managed it through the wind, rain and cold!
"The way back was a delight as we were rowing with the wind and the tide. Considering the majority had never rowed before, they picked it up really well and made it a very enjoyable day.
"Jamie provided us with refreshments and a warm fire at the Steam Packet when we returned from our row and also helped collect some donations from the customers there.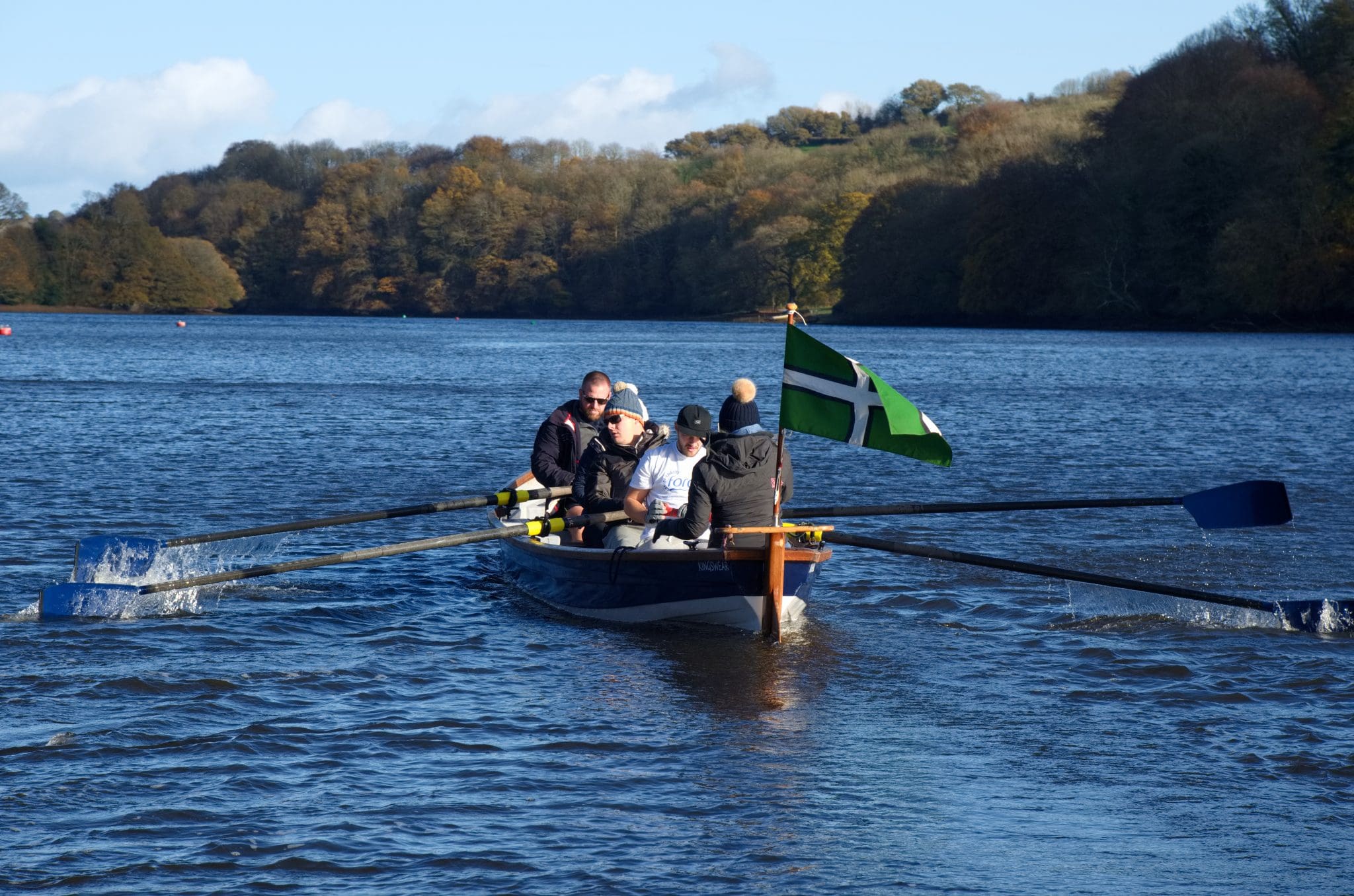 "A huge thanks also to Roly and Simon for providing the boats – without them we wouldn't have been able to go ahead. Currently we stand at £1,111.25, including Gift Aid, which we are thrilled with!
"Knowing there was a pint for the men and a gin and tonic for the ladies at the end definitely spurred us on! But Simon and the others on the safety boat were cheering us on, which really helped.
"I was so proud of everyone. Considering they had never rowed before I couldn't believe how well they did. Chris even wants to join the rowing club now! I promised him it's usually easier. We have already said we definitely want to do it again in the summer when the conditions are better."
Bradleys has more than 200 staff in the region and many of them have taken part in or supported events in aid of FORCE, including a cake sale, static bike ride, quiz night and running and cycling challenges.