Another classic night of entertainment
Exeter's very own night at the proms was another fantastic success with nearly £20,000 raised for FORCE, the city's leading cancer support charity.
Classics Galore! has been staged every two years since 2007 and the 10th anniversary concert at the University of Exeter Great Hall had the audience of more than 1,000 on their feet.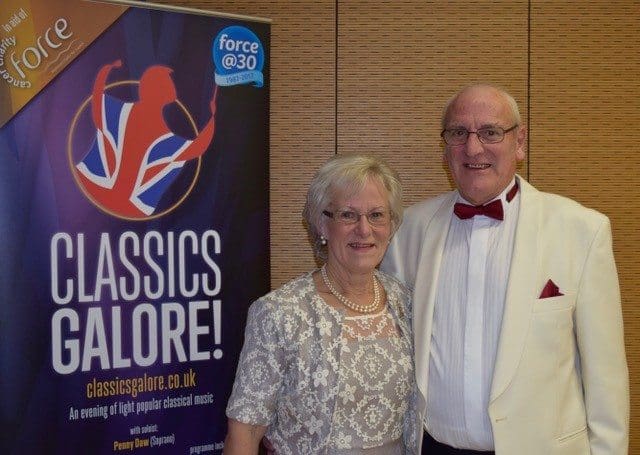 The blend of popular classics and songs from some of the world's most beloved musical theatre clearly struck the right note.
Profits from the sixth Classics show will take the total raised for FORCE to nearly £90,000.
"After the first Classics Galore! concert in 2007, I would have been more than happy to hand over a cheque for £650," said cancer patient Dick Passmore, who founded the event to say thanks for wonderful treatment at the RD&E and unfailing support from FORCE.
"I could have written a letter but a special concert seemed a much better way of saying thank you. When that first concert raised a staggering £6,500 both my wife, Posy, and I could not believe it, and smiles were on our faces for weeks! Ten years on they still are," he added.
A committee took on the organisation after the third concert, during which Dick (pictured with wife Posy) was once again having treatment for cancer.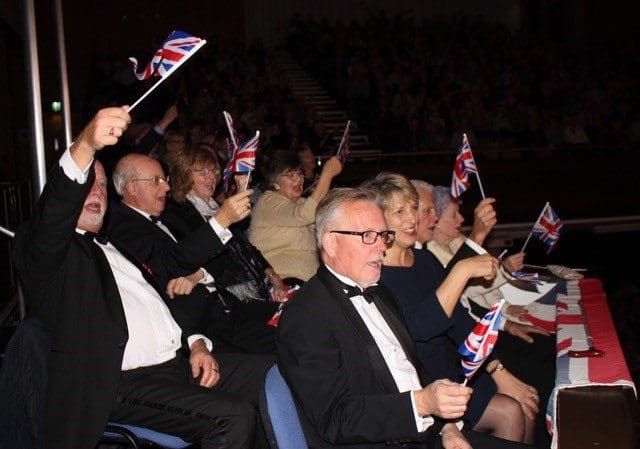 "I cannot thank them enough, and after this year's event we will hopefully have added something in the region of another £18,000 to the pot which means that in 2019 we could almost certainly reach my target of £100,000. If we can do that, I will probably shed a few tears, because I will be the happiest man in Exeter," said Dick.
Two hundred top local musicians and singers performed a wide selection of popular classical tunes for orchestra, choir and brass band under musical director Malcolm Matthews from Tipton St John.
A full orchestra, the award-winning SW Comms Band from Lympstone led by Chris Spreadbury and singers from Ottery St Mary Choral Society and Exeter's St David's Players delivered a musical programme that featured many highlights including a medley from Les Miserables and JS Bach's Toccata in D that received a rapturous reception.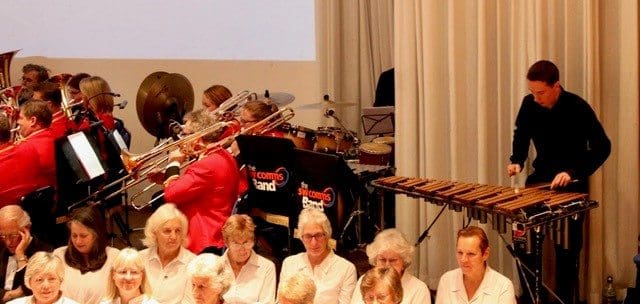 There were sing-along, flag-waving sections and the evening, compered by Mark Tyler, culminated in a rousing Last Night of the Proms style finale, led by soprano soloist Penny Daw.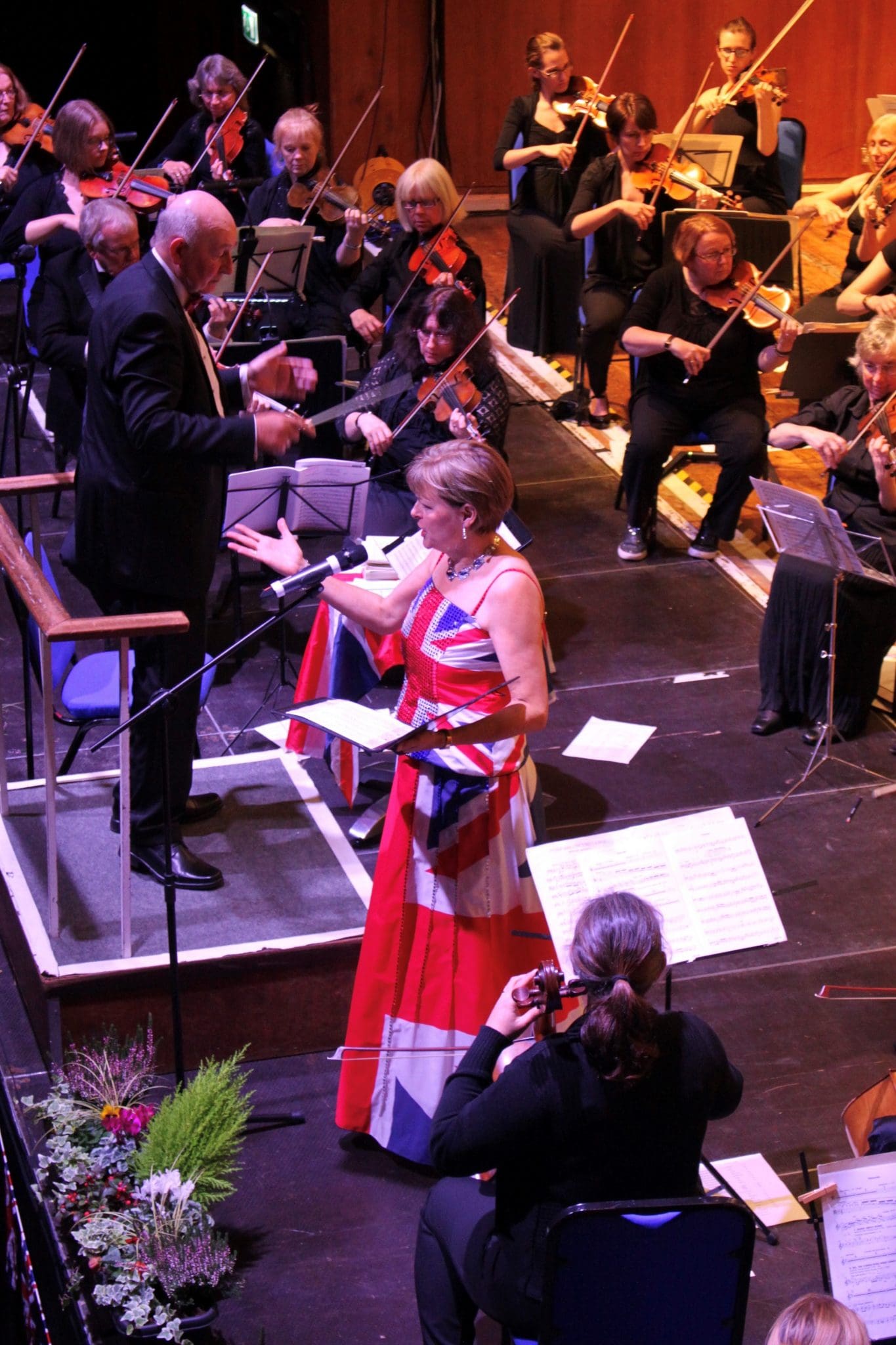 FORCE Chief Executive Meriel Fishwick and the charity's Head of Income Generation, Sarah Daniels, both paid tribute to the hard work and dedication of everyone who made this hugely popular event such an unqualified success.
Annie Bassett from OSMCS is retiring as chairman of the committee that organises the concert.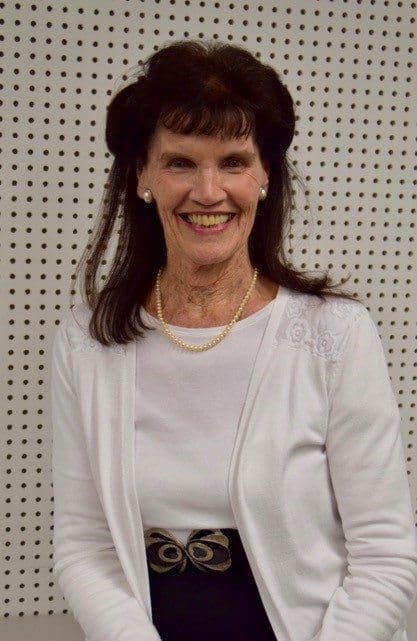 She said afterwards: "There were so many appreciative comments afterwards from a packed audience with more than 1,000 people supporting the event, all enjoying the uplifting experience of music, fun and laughter together!
"Sadly so many families are effected by cancer and FORCE is always there supporting in every possible way, with understanding, compassion and constancy. Classics Galore! is proud to support such a worthy cause which is constantly expanding to offer help and advice to more and more people, who can be so often sad, bewildered and frightened, but not alone."
Money raised from this year's event has been ring-fenced for a fund that has enabled FORCE to spend £93,000 on a new surgical device for the Royal Devon and Exeter Hospital.
The equipment, called Pinpoint, has been installed in one of the hospital's operating theatres and is designed to help surgeons identify more accurately the extent of uterine or cervical cancer during keyhole operations. It is designed to save lives, reduce unnecessary treatment and cut costs to the hospital.
Pictures by Helena Williams