Great support from Therapies Admin Team
The Therapies Admin Team at the RD&E recently ran a charity event to raise money for FORCE.
They raised £219.48 by doing a cake sale, raffle, tombola and competitions to guess the number of sweets in a jar and a teddy bear's name.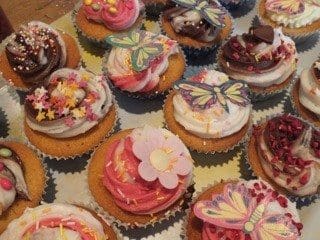 "We had a fantastic day and couldn't think of a better charity to donate the money to. We look forward to doing some more events in future and raising even more money!" said Sarah Pike, Speech & Language Therapy Secretary.
One of the admin team's own members has written a special message of thanks to FORCE for the help she was offered when going through cancer herself."I was diagnosed with Stage 3 Kidney Cancer back in May 2015, which meant I had to have a Radical Nephrectomy (removal of my kidney). My Urology Cancer Nurse Specialist asked if I would like to be referred to FORCE. I was a bit apprehensive at first as I didn't know what to expect. On first impression I was amazed by the calm surrounding and how friendly the staff were. In the group session they gave us a talk on what treatments were on offer to us and the support we could receive. I didn't realise until that day what a very valuable service they offered to cancer patients. I was one of the lucky ones who didn't require any further treatment after my operation. I look at this experience as not the end, just a new chapter in my life. I can't thank FORCE enough along with all other Health Professionals, who looked after during the worse time of my life. Thank you!"