FORCE plays cupid and baby Bailey arrives two years later
A couple who met on FORCE Cancer Charity's Nello bike ride have just celebrated the birth of their first child.
Refreshment stop volunteer Tracy Sanders and cyclist Roland Wainwright first set eyes on each other over bananas and bottled water at the Tiverton Rugby Club feed station in 2014.
"I've been helping with the FORCE bike ride for the past seven years and I was always joking that maybe I could find myself a nice cyclist," said Tracy.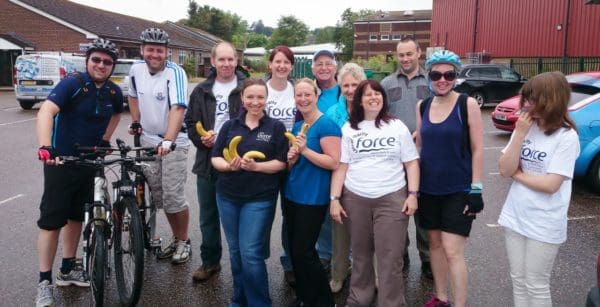 She was helping with the clear-up when three backmarkers on the 55-mile ride – Roland and his friends Phil and Suzanne Cook – turned up.
A snapped chain had held them up and after repairs and refreshments, they carried on to complete the remaining 37 miles.
Tracy was there to meet Roland when he finished the ride at Topsham Rugby Club and even held his bike while he went to the bar.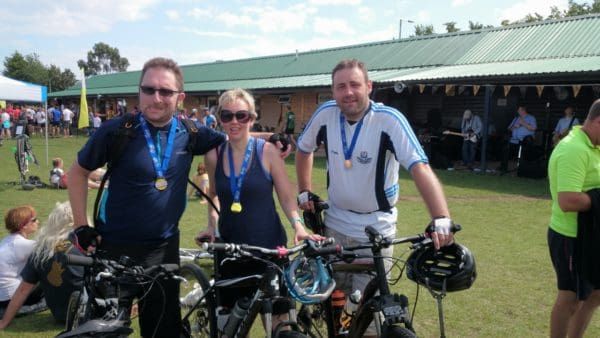 "I went to fetch three pints of cider – unfortunately I didn't even have enough money to buy Tracy a drink," admits Roland.
But she wasn't put off and romance quickly blossomed.
"The rest, as they say, is history," said Roland. "Tracy and I have been together ever since and just a short while ago became parents to Bailey Simon John Sanders-Wainwright. I am delighted to say that without FORCE and The Nello, Tracy and I would never have met and Bailey would not be here."
Bailey weighed in at 7lb 1oz on May 26, exactly one month before this year's Nello ride and Tracy is planning to be back at Tiverton Rugby Club on Sunday June 26, handing out food and drink to cyclists tackling either 100 or 55 mile routes.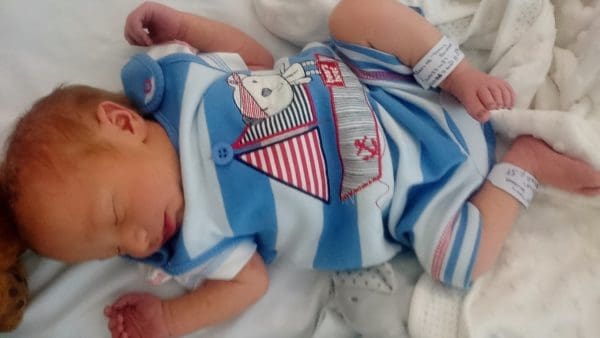 A shop manager for the Exeter Leukaemia Fund in Tiverton, she began fundraising for FORCE after her mum, Carol, was successfully treated for bowel cancer nine years ago.
"She spent a lot of time at FORCE and they helped the whole family and her through a very rough time," said Tracy. "I wanted to give something back to say thank you. As a family and with the help of friends we have held eight charity balls and we are about to hold our ninth one on September 24 at Tiverton Rugby Club. Over that time we have raised more than £5,000 for FORCE."
"'It is good to see the heart of fundraising in the community really working! Tracy and Roland have been superb supporters of the Nello and we are hoping that baby Bailey will be able to enjoy his first Nello on June 26th as our youngest volunteer," said FORCE Head of Fundraising Sarah Daniels.
There are still places available on this year's Nello, the biggest single fundraising event on the FORCE calendar. For more information or to sign up, go to https://forcecancercharity.co.uk/events/the-nello/