FORCE now Dartmoor Classic charity partner
FORCE has been chosen as a charity partner for this year's Dartmoor Classic Sportive cycle event.
The annual ride attracts 4,000 cyclists and this year it is being held on the same day as The Nello, FORCE's biggest single fundraising event.
If you are looking for a ride on June 26 and have not secured a place in the Dartmoor Classic, there are still places available on the Nello.
Our ride offers two routes –100 or 55 miles – starting and finishing at Topsham Rugby Club.
The Nello is not a sportive, it's not chip timed and it's definitely not a race. Entry is capped at 1,500 participants and riders aged between 14 and 16 must be accompanied by an adult. Food and water are provided along the route for free and, according to the cyclists, get better with each stop!
The cost of entry is £35, rising to £50 the week before the event. You can enter here. Paper entry forms are available via our event sponsors Bike Shed in their Exeter, Crediton and Barnstaple stores.
Cycling events play a massive part in raising money for FORCE. In 2015 our charity's three rides – The Nello, Autumn Storm and the Santa Cycle – brought in a staggering combined total of around £100,000!
The Nello, formerly known as the Century Cycle Challenge, is always held on the final Sunday in June.
The event's name reflects the history of this very special ride. It started in 2000, in memory of Topsham restaurateur Nello Ghezzo. In 1997 he and a group of friends cycled from Topsham to St Mark's Square in Venice to raise money for cancer research.
When Nello died of cancer in 1999, his friends decided to organise a cycle ride to raise money in his memory. They chose one of their training routes around the Devon countryside. It was one of Nello's favourites and offers challenging hills, fantastic downhill sections and stunning scenery.
The first ride saw a group of 20 take on the 100 mile challenge, rising to 200 cyclists in the second year and by the fourth year it had grown to 400. That's when the organisation was handed over to FORCE and entries now peak at 1,500 cyclists, showing not only how the support for the event has grown massively but also how popular cycling is across Devon.
Watch our film of last year's ride.
Go to our events page for more information.
What Nello cyclists said in 2015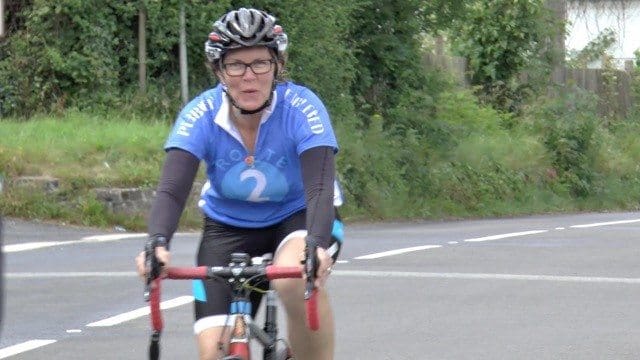 Liz Hodges, owner of Route 2 cycle shop in Topsham, after completing her third 100-mile ride: "Today was windy and rainy and a little bit cold you just stop at lots of cake stops which is great. Nello was a good friend and I finally plucked up the courage to do it three years ago. I really, really enjoyed it, lots of friends do it and it's great that it raises such a fantastic amount of money for FORCE and the legacy of Nello and all my friends."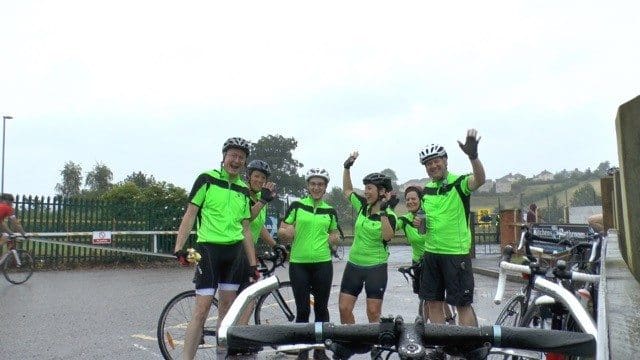 Exeter Pilates instructor Adele Stickland tackled the 55 mile ride for the first time: "Sunday's event was wet yet exhilarating! It is always so good to see so many cyclists on the roads of Devon raising the profile of a fantastic charity – FORCE. Everybody's efforts were heart-warming – cake makers, sandwich makers, marshals, medal hander outers. It is truly a community effort and event."
Retired businessman Geoff Humphries from Sidmouth,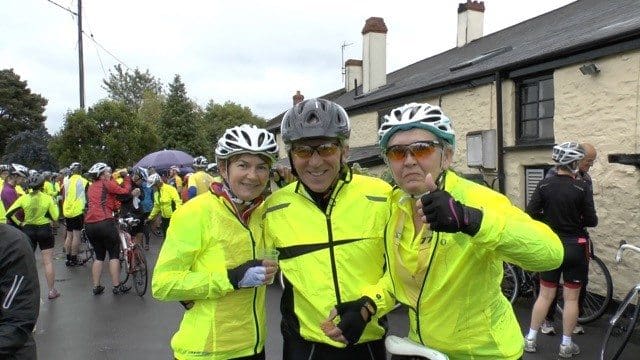 also made his Nello debut on the shorter route: "A wonderful day out for an oldie, well organised and great fun, even for the inexperienced."