Chris returns for one night only performance

One of Devon's most highly rated musicians is making a special trip back to the county next month for Exeter's very own night at the proms.
Chris Spreadbury is now working in London but jumped at the chance to be a part of the Classics Galore! concert at the University of Exeter Great Hall on Saturday November 9.
He will take up the baton one more time as musical director of the Lympstone-based swcomms Band after handing over to Sam Hairsine in March.
Sam has a commitment in London over the Classics weekend so he and Chris will be heading in opposite directions.
Favourite
"I'm very much looking forward to working with the band for Classics Galore! and jumped at the chance when they asked me to stand in for Sam," said Chris.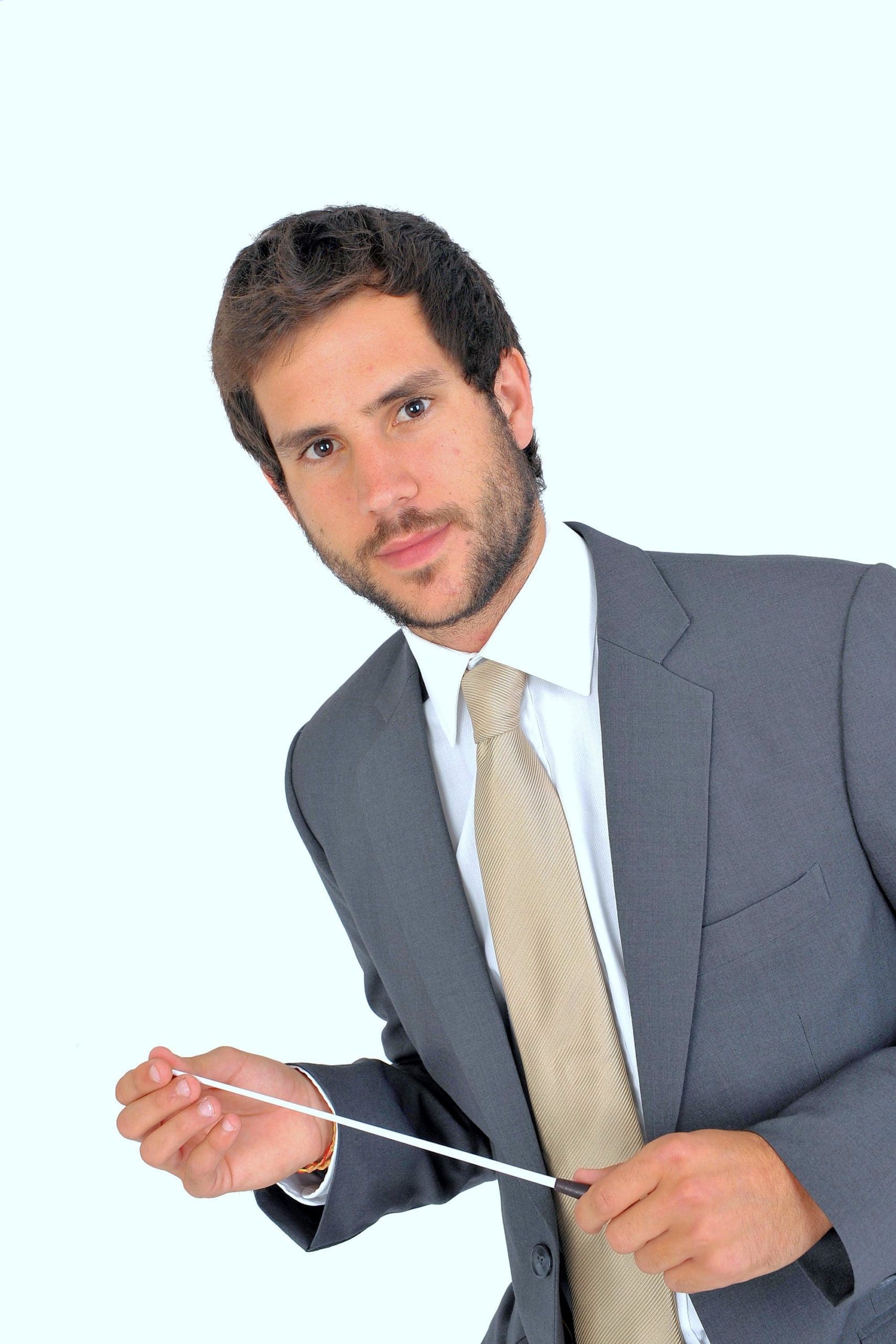 "Classics Galore! was without doubt my favourite concert highlight of my three years with the band," he added.
Chris joined the swcomms Band in the summer of 2016 and won his first five contests, including regional championship success.
"My crowning moment with swcomms Band was without doubt winning the First Section Regional Championships on my first attempt with the band," said Chris.
"We played The Land of the Long White Cloud by Philip Sparke, which will now forever hold a special place in my heart."
Success
Greater success was to come. Chris guided the band from the third tier of brass band competition to the top division – the Championship Section – where they will rub shoulders with famous names like Black Dyke, Brighouse and Rastrick and Grimethorpe Colliery.
"When I began conducting the band, they were Second Section. My last act was on March 9th 2019 when I made them Devon's first ever Championship Section band, which is where they are today," said Chris.
He moved to London the day after with, he admits, a post-contest hangover and began work 24 hours later.
He moved to the capital to live with partner Anna and to further his career in music education. He now manages 160 instrumental and vocal tutors at Wandsworth Music Service and is taking a time-out from conducting and performing after more than 10 years of being out four nights a week!
The swcomms Band will share the stage with a full orchestra and two choirs – St David's Players and Ottery St Mary Choral Society – for the seventh Classics Galore! show, staged in aid of FORCE Cancer Charity.
Profits
The concerts have raised nearly £90,000 for FORCE. The profits from this year's event will go towards funding the delivery of chemotherapy for cancer patients in Okehampton, Tiverton and Honiton.
FORCE pays for specialist nurses from the Royal Devon & Exeter Hospital to administer some of the more straightforward treatments at weekly clinics in all three towns, saving patients the potentially more stressful journey to Wonford whenever possible.
Tickets are on sale at the Exeter Visitor Information & Tickets (EVIT) – call in at the Dix's Field office, email evit@exeter.gov.uk or phone 01392 665885. You can also buy online through the Classics Galore! website – www.classicsgalore.co.uk