Chance to run around Powderham Castle grounds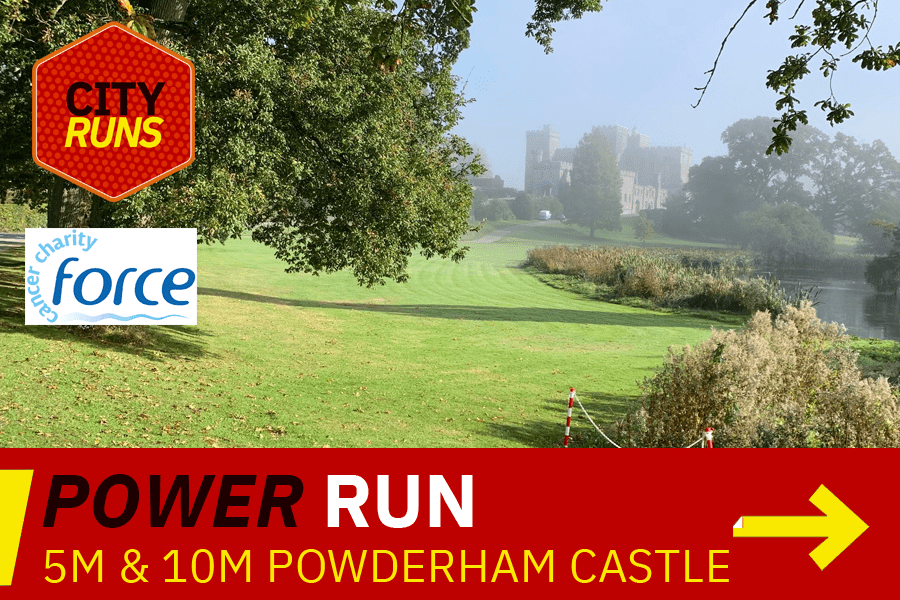 FORCE Cancer Charity and City Runs are combining to offer a race through some of the most spectacular parkland in Devon.
Powderham Castle will provide the backdrop for the Power Run Exeter event on Saturday April 2.
There are two distances available – five or 10 miles – around private areas of the Castle estate on a multi-terrain course.
With breathtaking views, the event is perfect for new runners and those looking for something a little more challenging.
The partnership with City Runs comes a time when FORCE is working hard to recover from the effects of the COVID-19 pandemic and is designing a sustainable future.
Olly Watts, Fundraising Development Officer at FORCE, said: "The last two years of restrictions and uncertainty have devastated our traditional income streams with many events cancelled or postponed.
"The majority of our work is funded by local donations, fundraising where and when possible, grants, legacies and our award-winning shop in Heavitree.
"To fund our work at its current level we need to raise more than £1.5 million a year and this run will help towards the target.
"It comes at a time when FORCE has never been needed so much."
For more information and to register, go to www.city-runs.co.uk/power-run
Mark Cowen, Director at City Runs, said: "We are really excited about this new event at Powderham Castle.
"It's fantastic to partner with FORCE and use the event as a way to help raise vital funds at a time when it has never been needed more!"