Bradleys team row the extra mile for FORCE
A team from the largest independent estate agents in the West Country is taking on a tough charity challenge this autumn.
Eight members of staff from Bradleys will be rowing 20 miles, from Dartmouth to Totnes and back, on Sunday October 1 to raise money for FORCE.
Bradleys, which has a network of 33 offices between Penzance and Taunton, has chosen FORCE as one of their charities of the year for 2017.
The sponsored row was the idea of Kiera Burnell (pictured), a negotiator at Bradleys' Brixham office.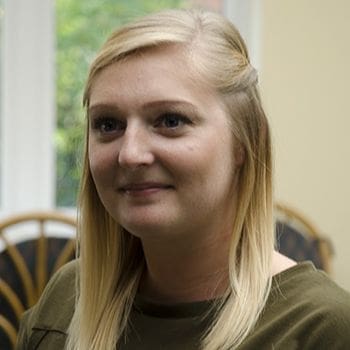 Colleagues on board
So far she has persuaded her Brixham office colleague Stuart Copeland, Liz Davis from Honiton, George Davies and Chris Mitchell from Paignton and Kai Logan, Lee Charlton and Kevin James from Bradleys' Head Office in Exmouth to join her.
A former Kingswear Rowing Club member, 22-year-old Kiera has taken on the same challenge twice before.
She has 10 years of experience rowing in seine boats and has taken part in the World Pilot Gig Championships on the Isles of Scilly.
But none of her team-mates for the October Challenge are rowers!
Kiera's confident they will rise to the occasion when they get into the four-oared seine boats borrowed from the Kingswear club
Manageable boats
"The boats we'll be using are really easy to manage and we'll have a safety boat with extras from the rowing club to swap in if anyone has a problem," she said.
Kiera, who also works part time at the Steam Packet pub in Kingswear, reckons the toughest part is rowing against the tide if they don't get their timings right.
"I've done it before with non-rowers and we managed it in four hours so we're aiming to do it in under that this time," she added.
Bradleys has more than 200 staff in the region and many of them have taken part in or supported events in aid of FORCE, including a cake sale, static bike ride, quiz night and running and cycling challenges.
The team has set a target of £500 in sponsorship. If you'd like to support them, please visit their Virgin Money Giving page.