Book of cancer patient stories launched
Medefine – letting cancer patients share their stories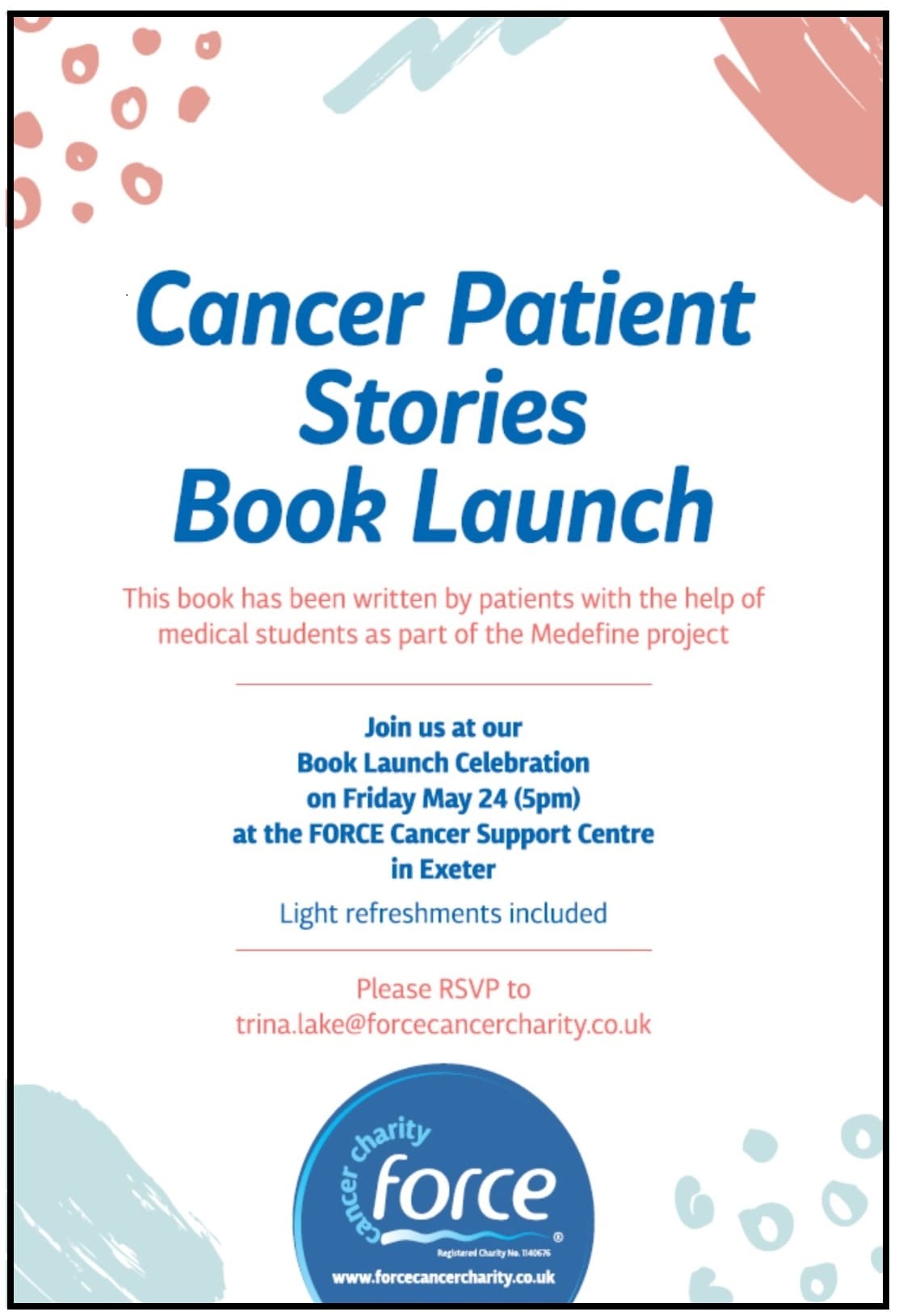 "We are all going through the same journey.
Why not walk together?"

FORCE has been working with two inspiring medical students on a project called Medefine, offering patients the chance to share stories and support each other emotionally.
Bogdan Chiva Giurca and Navin Nagesh have produced a book to give patients a voice and better inform medical professionals.
The book will be launched at the FORCE Cancer Support and Information Centre on Friday May 24 at 5pm.
Invitation
To join them at a party to celebrate the culmination of this phase of the project, click on the poster to email us and book your place.
Personal experience while growing up in Romania has driven Bogdan's passion for the project.
"When I was 13, my mother got diagnosed with malignant melanoma," he explains. "I still remember how scared my family and I were.
Estranged
"She became estranged from us, and as much as we tried, we still couldn't understand what she was going through.
"As the time passed by, I realised that nobody could really understand what she was going through – not even clinicians – unless they have been through the same situation themselves."
He and Navin first came up with the idea for a project to empower and offer a voice to cancer patients in Exeter in February 2016.
Experience
They were keen to understand the needs of cancer patients and to help them share their personal, inspirational stories in the form of a book, written by patients for patients.
"Storytelling is an ancient tradition known to bring people together, both physically and emotionally, by developing a connection to one another through a communal experience," said Bogdan.
With support from FORCE and the Royal Devon & Exeter Hospital, they organised focus groups to gauge what cancer patients thought about the idea.
"We wanted to make this project based on real patient needs, not just assumptions. We met cancer patients on an individual basis to listen and record their inspirational stories," said Bogdan.
Funding
To fund the project, they organised educational presentations for medical school applicants for charity. These included help with personal statements, mock interview days and other presentations in schools and colleges around Exeter and Devon.
In February 2017, with a team of fellow medical students, they launched the project together with the first leaflet, showcasing a couple of patient stories.
The project didn't stop there. Once they had collected enough stories, they collated all of them in the form of a book alongside art work (poems, photos, drawings) from patients to feature as snippets throughout.
Amazing
"We would like to dedicate this project to all cancer patients in Exeter who have been fighting, and who keep fighting each day – you are all amazing and your voice should be heard more often.
"There are no words to explain how grateful I am for everyone involved," said Bogdan.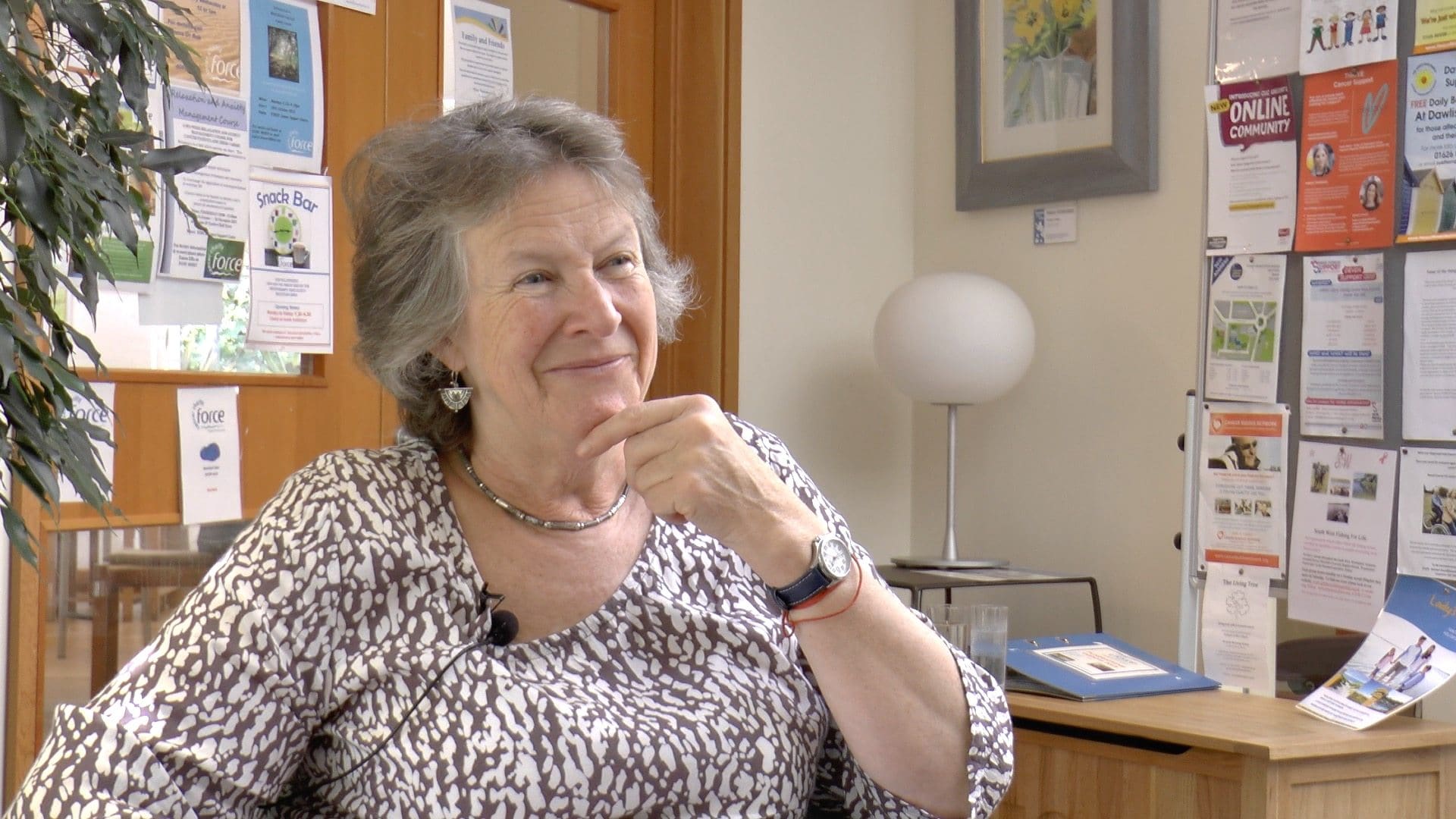 Former FORCE Oncology Support Specialist Sarah Delfont said: "One of the most rewarding aspects of working with this amazing team of medical students is that they tell me the conversations will influence the way they will approach their work as consultants in the future as their understanding has been deepened."
She appeared in a film made about the Medefine project. To watch it, click here.