Lingerie evening for breast cancer patients
A Lingerie and Swimwear Fayre for breast cancer patients will be held at our Support Centre next month.
The evening of April 27th offers women who have had surgery the opportunity to meet suppliers, try things on and get one-to-one advice.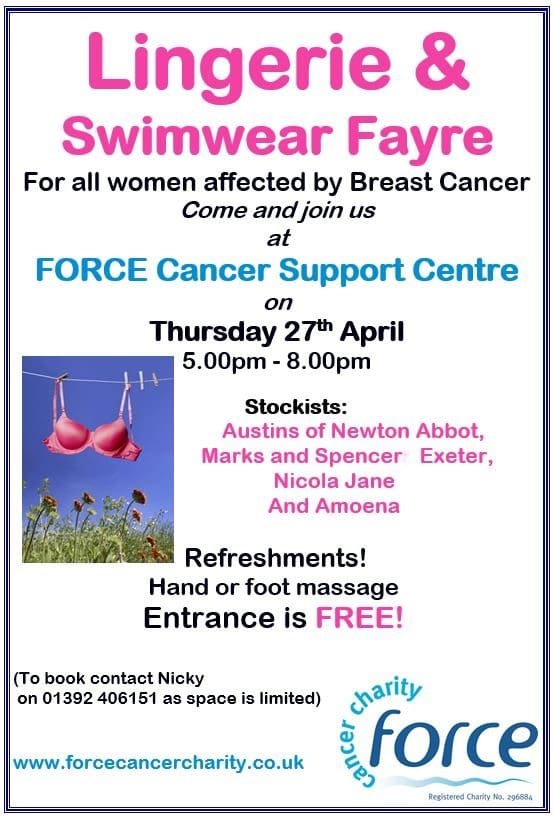 Representatives have been invited from Austins of Newton Abbot, Marks and Spencer in Exeter and Nicola Jane and Amoena, leading mastectomy and post-surgery wear specialists.
Women have an exclusive chance to see first-hand a large selection of lingerie, which proves particularly useful with the mail order companies.
There will be the opportunity for private fittings and information on prosthetics is also available.
There are also free pamper sessions with a 20 minute hand or foot massage available.
The FORCE Charity Shop will also have a stand with specially selected bargains.
The fayre runs from 5-8pm and offers a great chance to meet other women who share a unique level of understanding and can offer tips, help and advice on what works when you experience a change of body image.
There will be refreshments and a raffle.
Admission is free.
Space is limited so for more information or to book a ticket, please contact Nicky Cowley on 01392 406151.