FORCE team puts the GREAT in Great West Run
A massive thank you to everyone who supported FORCE at this year's Great West Run – our amazing team of runners who tackled the 13.1 miles, all those who sponsored them, the hundreds of people who turned out to cheer them on and the volunteers around the course and at the water stations.
You all deserve a huge pat on the back for your incredible efforts.
We have been overwhelmed by the stories of personal achievement and by the amount of money raised for us.
The total stands at more than £20,000 with more to come.
Sarah Daniels, FORCE Head of Income Generation said: "Today has been really fantastic so thank you so much to all of you for either taking part or volunteering. No doubt a good roast dinner and a drink or two was on the agenda for most of the runners!
"Lots of photos were taken which I have uploaded on our Facebook site – please send through any you and your families might have which we can add to the page.
"We are the charity for next year as well – so if you fancy doing it all again – just let us know."
The half marathon around Exeter and the surrounding countryside attracted nearly 3,000 runners with around 125 competing to raise money for FORCE.
The event was started by Olympic rowing gold medallist James Cracknell, who then joined in the race and finished in one hour 25 minutes.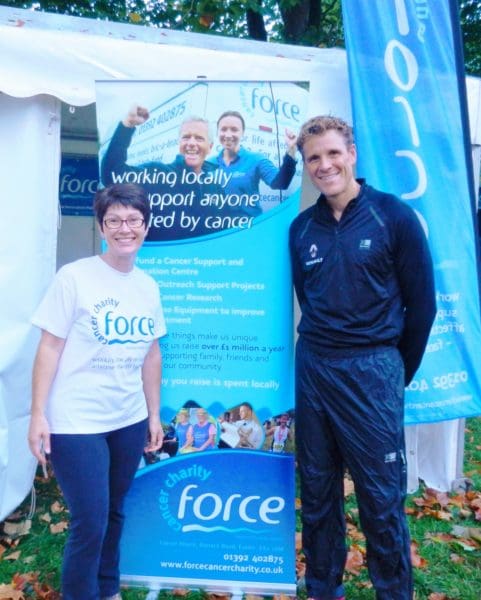 We have been touched by the comments of runners who competed in the FORCE vest.
Here are just a few but we'd love to hear from more of you so please don't hesitate to get in touch.
Karen MacMillan said: "It was an absolute honour to run for you. It was so hard but we did it, it took me just over three hours but it was my first one and last year I couldn't even run 1k in October.
"Was so nice to cheer on all the other runners for FORCE as we passed them on the roads and the volunteers were amazing.
"Thank you for giving my husband Andy and I the opportunity to run for your charity."
Paul Carr commented: "A huge thank you to all of the FORCE team for the support today. I know I wouldn't have done so well without you guys. Although the stiffness is only now taking hold, I would love to run for you guys again next year. Thanks again."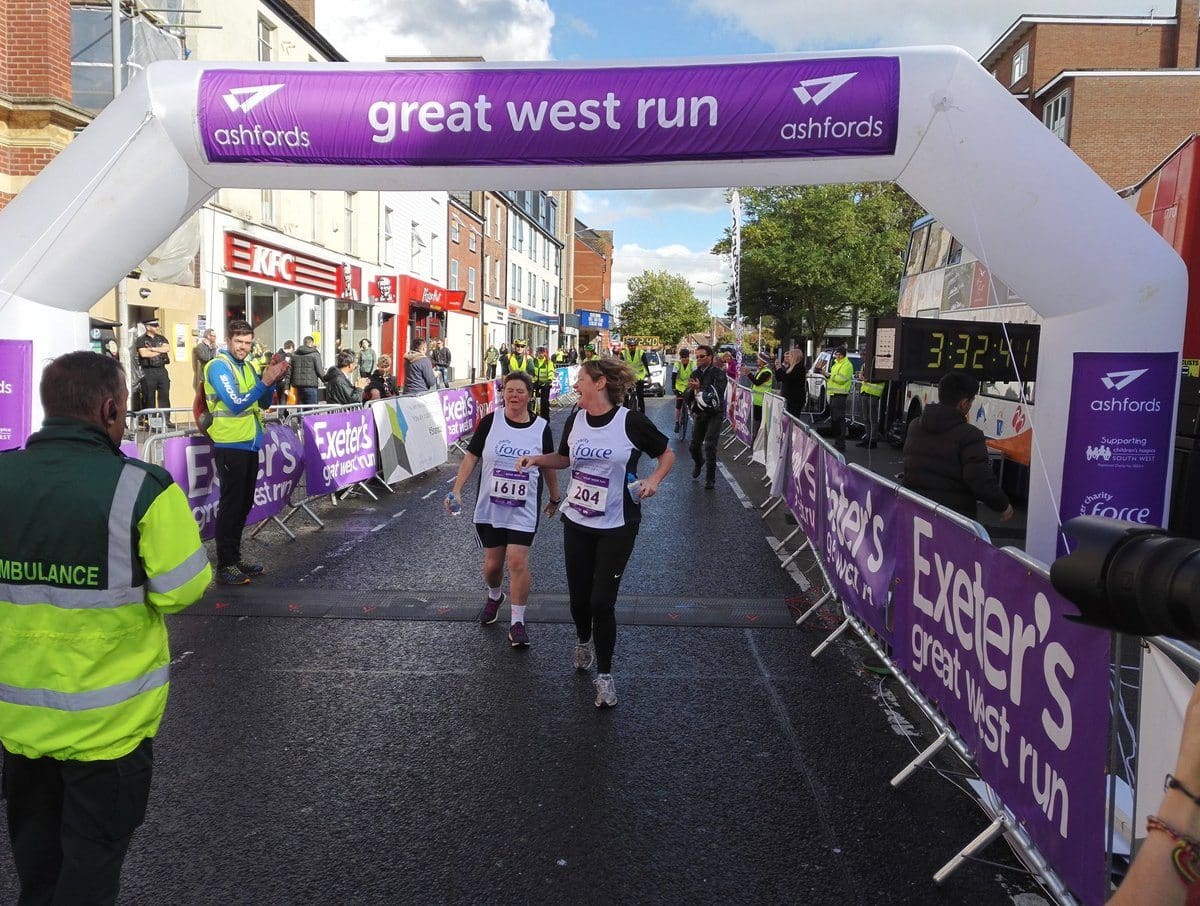 Mary Greener and Emma Tallack said: "Just to say your team were fantastic in their support, at the start, along the way and at the end. So we came last after nine weeks training, so with a bit of luck we will beat our 'personal best' next year!"
To see a gallery of photographs from yesterday, please check out our Facebook page.