Unique opportunity to join bee project
FORCE is teaming up with the Honeyscribe project to deliver creative workshops for people affected by cancer in the Exeter area.
There will be five one-off sessions at the FORCE Support and Information Centre in the New Year, offering a unique opportunity to craft figures from beeswax for a special exhibition.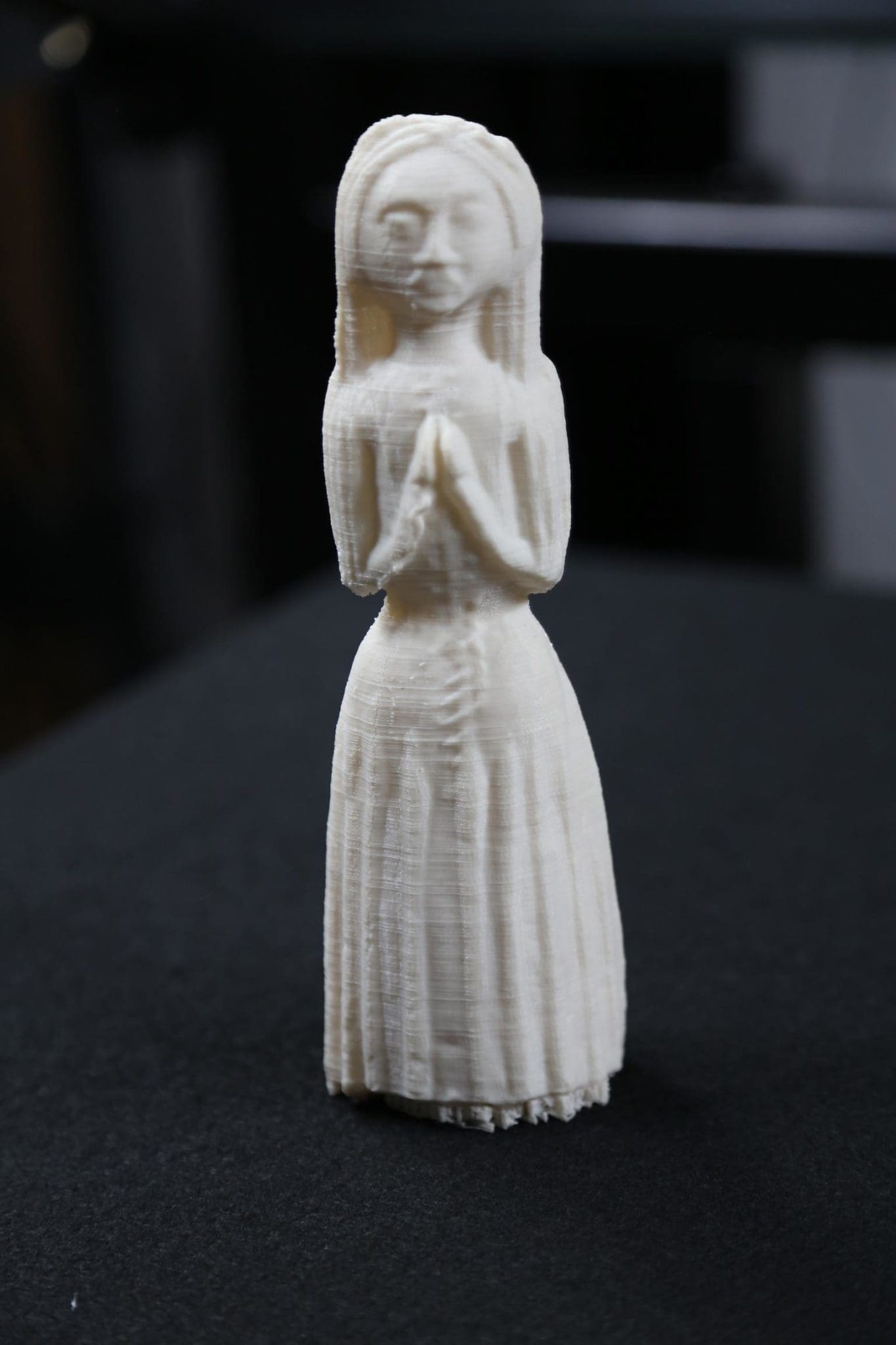 The workshops will be run by Amy Shelton, Artistic Director at Honeyscribe, which offers opportunities for the public to consider the role of bees and other pollinators and the importance of biodiversity in our shared ecology.
Fascinating objects
"In 1942 a bombing raid that damaged Exeter Cathedral dislodged a parcel, hidden above a tomb, which contained a world-class collection of beeswax votive figures which would have been brought to the tomb by pilgrims to alleviate pain and suffering," explained Amy.
"We will use these extraordinary and fascinating objects as the focus of a series of workshops for participants to create their own beeswax votives for the makers to imbue with positive thoughts in much the same way as the medieval pilgrims would have done.
"We will create a crowd of these lovely figures to be grouped together and exhibited in Exeter Library in the spring.
Free to join
"All materials and tuition will be provided and these workshops will be a lovely way for people to engage in a creative activity together over the dark weeks of the winter. No artistic flair or experience is required!"
The workshops will take place on Wednesday afternoons (4:30- 6) on January 9, 16, 23 and 30 and February 6.
Two will be for FORCE volunteers (January 16 and 30) and the rest for local cancer patients and their loved ones.
To sign up to these free workshops, call FORCE on 01392 402086. Places are limited to 12 per session.
The workshops are funded and made possible by Heritage Lottery Fund, Arts Council England, D'oyly Carte Trust and Exeter City Council.
MORE ABOUT HONEYSCRIBE
"Honeyscribe delivers projects and activities which use art, literature and music to highlight the connections between bee health and human health and helps to raise awareness of the importance of bees in our shared landscape.
From prehistoric times to the present day, humans have felt a mysterious connection to bees, delighted by their honey and fascinated by their communal behaviour and ecological function.
Honeyscribe Hive Beelines is a joyful bee-themed arts programme for Exeter, to get the city buzzing and engage people in an uplifting bee's-eye view of the city.
A cluster of events is timed to coincide with the 2018 honey harvest produced by the Princesshay City Bee Project's rooftop beehives, and follows on from the hugely successful Honeyscribe Hive season we presented in collaboration with Princesshay in 2016.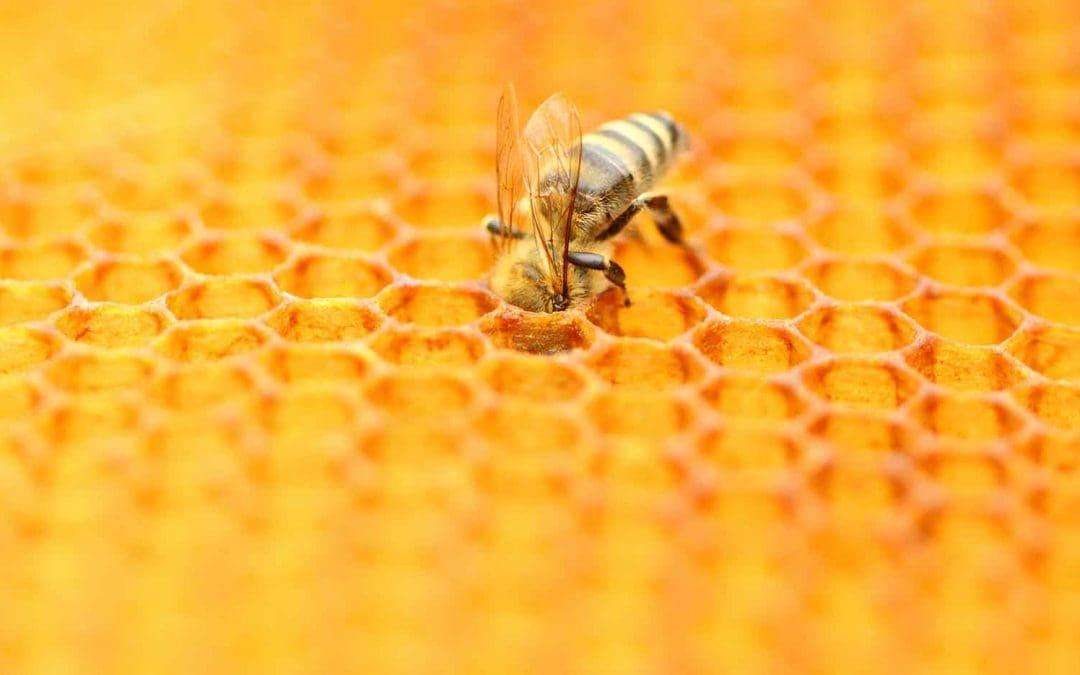 Since 2015 we have been working with Princesshay to deliver exciting creative arts events and workshops to inspire, challenge, and pose questions as to how Exeter might flourish as a creative bio-diverse habitat for humans and pollinators.
Our diverse, exciting and accessible range of arts events, workshops and activities will enable many hundreds of people across the city to consider the inextricable link between human and pollinator health.
This year's programme includes a beautiful new art installation commissioned by Honeyscribe, author talks, honey tastings, paper flower making opportunities and a cycle ride tracing the pollinator friendly planting along the Exe.
In tandem with the public events, we are also working with primary school children delivering a series of beekeeping/art workshops as well as a bespoke art project for visitors to FORCE Cancer Charity, taking inspiration from the extraordinary collection of beeswax votive figures unearthed in Exeter Cathedral after the bombing raid of 1942.
Dr. Naomi Howell from University of Exeter will join me and participants of the FORCE workshops to tell the story of these precious local treasures. This world class collection of beeswax figures will become the focus of a communally created artwork in Exeter Library in the spring.
As well as celebrating the largely invisible contribution that the winged workforce of bees perform through pollinating flowers blooming across the city, this year's events focus on the region's rich folklore and superstitions relating to bees and beekeeping.
Through workshops and events, we are exploring the role that our ancient association with bees has in the creative imagination. Alongside the new artworks at Exeter Library, we will be exhibiting bee-themed artworks, artefacts and books which will draw on personal papers from the Library of Brother Adam (the world-renowned beekeeping monk from Buckfast Abbey) and treasures from the Cathedral Library and Exeter Library's rare books collection.
Over the winter I will be making a new artwork that will map stories exploring bee myths and regional superstitions which will be embedded into a paperclay and beeswax panel documenting and cross-pollinating stories about bees of the past, present and future. This will be the first of a new series of work I'm developing as the next phase of my long-standing collaboration with award-winning author John Burnside."
Amy Shelton, Artistic Director, Honeyscribe