Ton up joy twice over for The Fezmaster
Cancer patient Martin Lynn has one hundred good reasons for feeling good – twice over.
The man behind the Fez fundraising campaign for Exeter-based FORCE Cancer Charity reached two hugely significant milestones at the same time.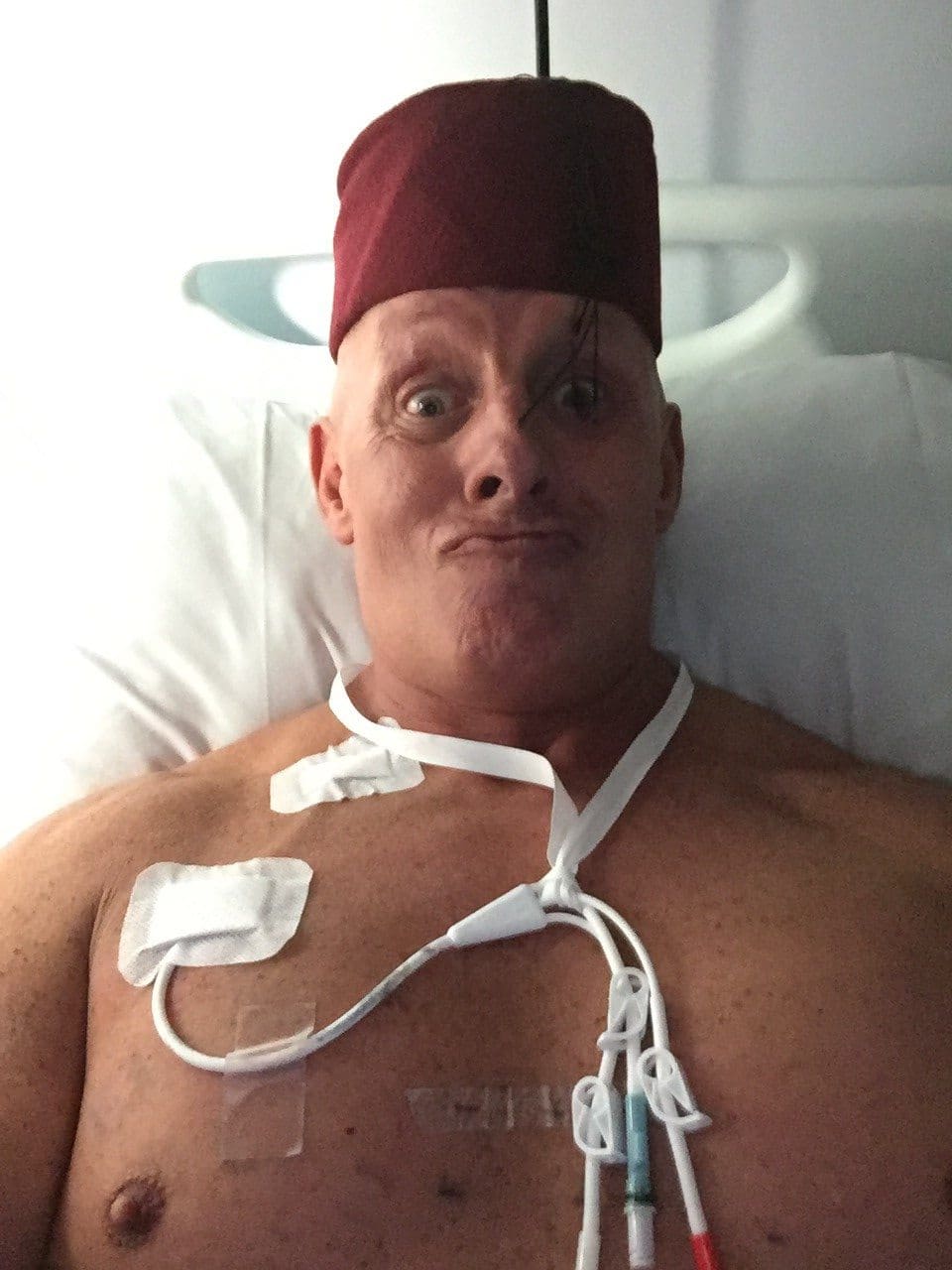 News that the Fez Army's fundraising total had topped £100,000 in just over two years coincided with Martin reaching the 100-day mark after a life-saving stem cell transplant.
"I felt quite emotional when I got to 100 days post-transplant for all sorts of reasons," said Martin.
"For a start, it's the first time you can have a takeaway, so I had a nice Chinese," he said, treating his seven-year struggle against a disease that has claimed so many of his friends in a typically light-hearted manner.
"But I'm in dreamland over what we've achieved for FORCE, raising so much money and awareness of the fact that we have the most amazing cancer charity on our doorstep. I am so proud," he added.
FORCE Chief Executive Meriel Fishwick paid tribute to Martin and his campaign.
"Quite simply The Fez Army represents human spirit at its best," she said.
Father-of-three Martin was diagnosed with a rare form of lymphoma – cancer of the blood – and credits FORCE with pulling him back from the brink when he turned to alcohol.
A stem cell transplant offered the only chance of a cure – effectively he needed someone else's immune system to fight the disease.
His younger sister Katherine proved a suitable donor and earlier this year Martin began a brutal regime of treatment with four different London hospitals – Guy's, St Thomas', Charring Cross and Hammersmith – involved in his case.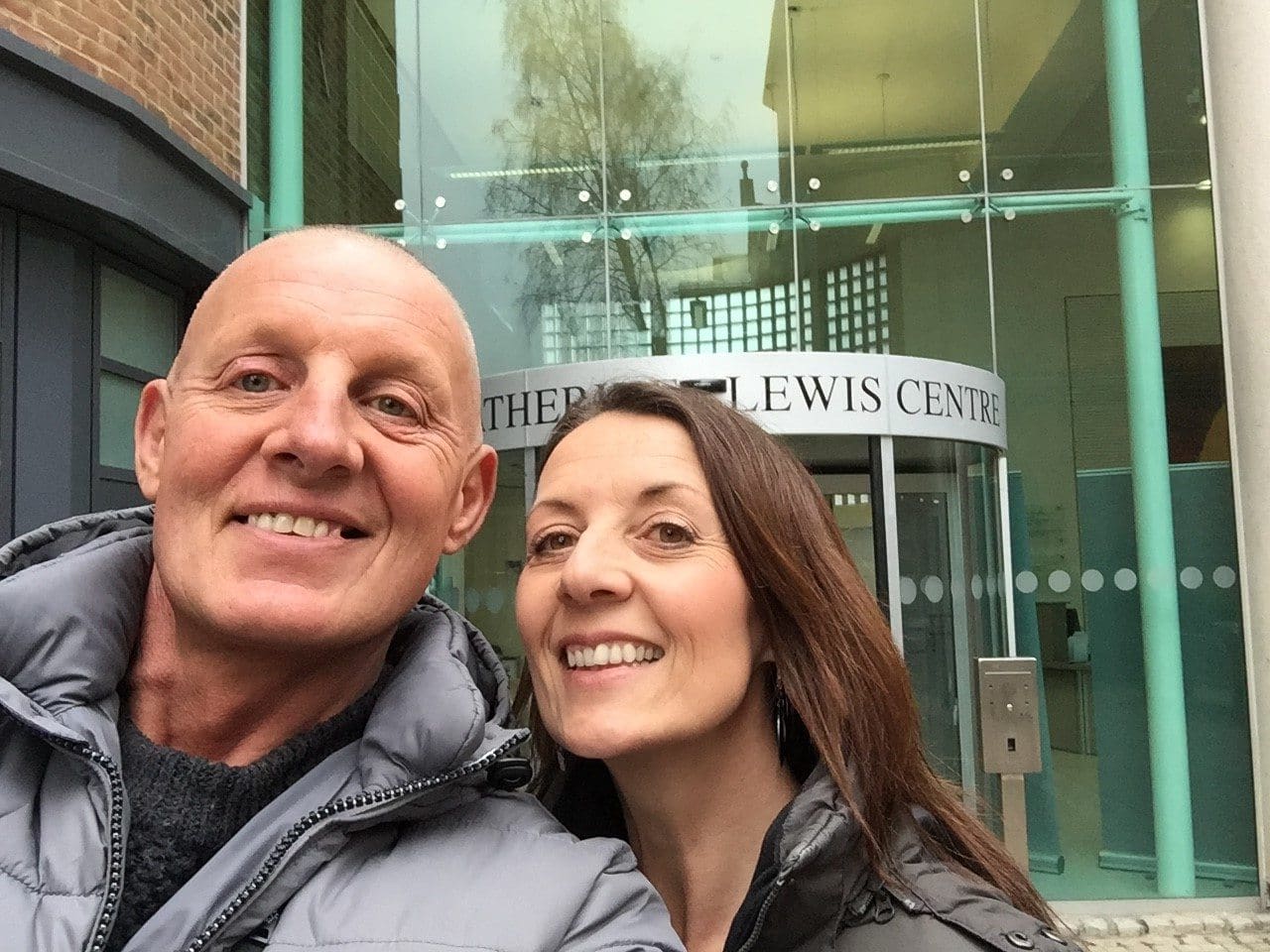 The transplant procedure proved a savage assault on mind and body. FORCE had helped him deal with Post Traumatic Stress Disorder after his initial treatment in 2009 when he was haunted by scenes from radiotherapy suites and the loss of friends to cancer.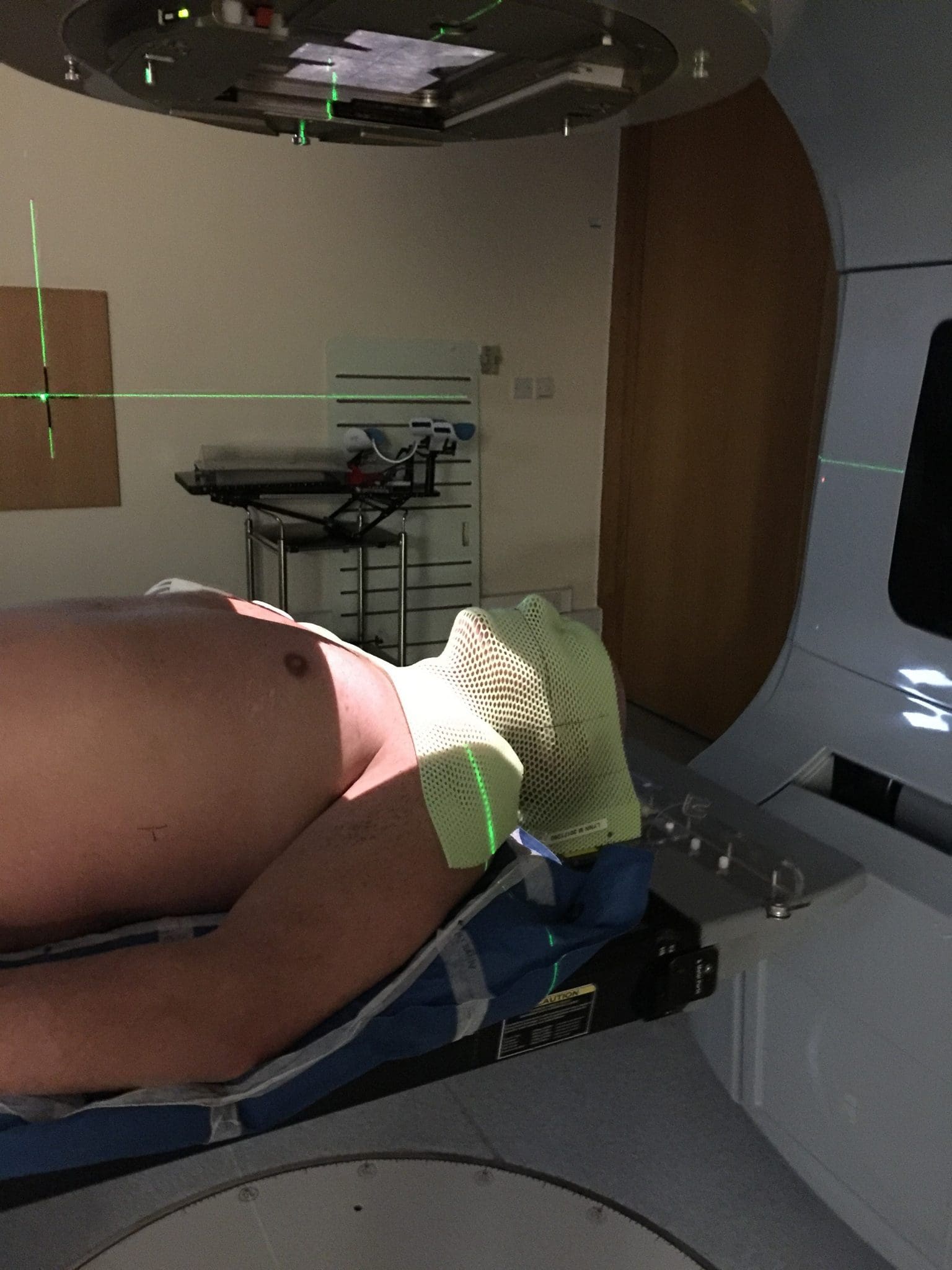 And even though he knew what to expect this time around, the experience was so harrowing that the former rugby playing nightclub doorman is back in counselling for PTSD.
"Agreeing to the transplant was the biggest decision of my life. I was only the 15th person in the country to have it and three of the first 13 people to go through it had died.
"It was a big call but the only chance of a cure and survival. All of the treatments up to that point were just delaying tactics," admitted Martin.
"I went through a lot of preparation – two weeks of radiation, body moulding, mask fitting, all sorts – and on transplant day I was really excited to get on with it.
"Katherine was wired up for 11 hours and it upset me to think what she went through to provide enough stem cells.
"That first day for me was so intense. I had an eight-hour infusion and nothing prepared me for how ill I would feel and the intensity of the procedure.
"I was so dehydrated that I could hear my eyes opening and I looked like a zombie. Six or seven days of radiotherapy and infusions left me really poorly – my blood was breaking down, my liver and kidneys were affected and there were big concerns.
"There were times when I didn't know whether I could get through it, in complete isolation and I missing my family and friends so much."
Martin describes his five weeks in Hammersmith Hospital as "a horrible chapter" and then, when he returned home to Exminster, there were complications.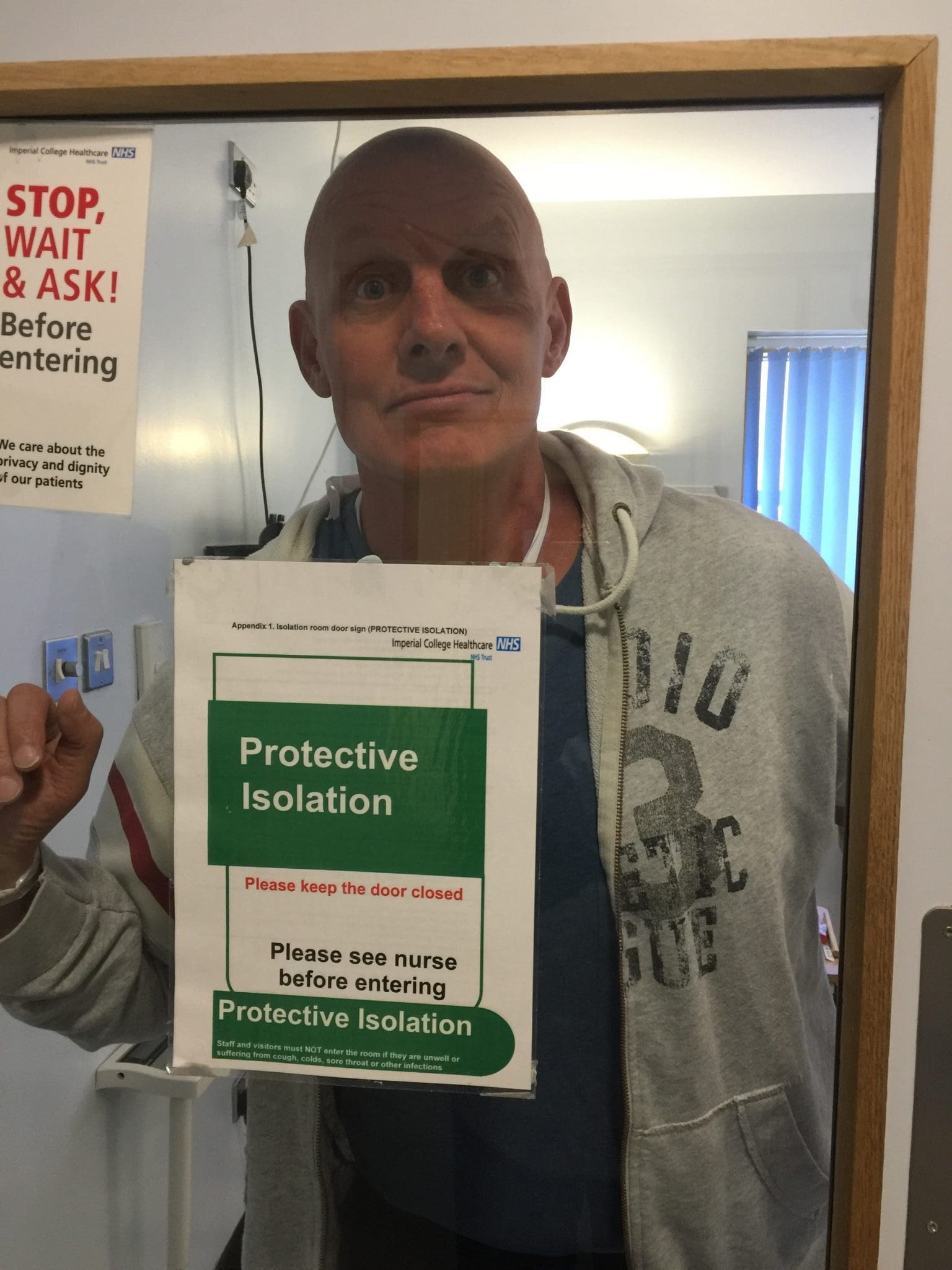 He developed graft-versus-host disease, a potentially life-threatening condition when the newly transplanted donor cells attack the body.
He spent five nights on Yarty Ward at the Royal Devon and Exeter Hospital and admits: "I was treading a thin line but I was lucky.
"People ask if the transplant has worked but it's still early days and I'm miles from home. It'll be months, years before I know and I'll be on drugs for the rest of my life.
"The treatment to make me better is savage and I keep reliving the trauma of what I went through. It's still very raw.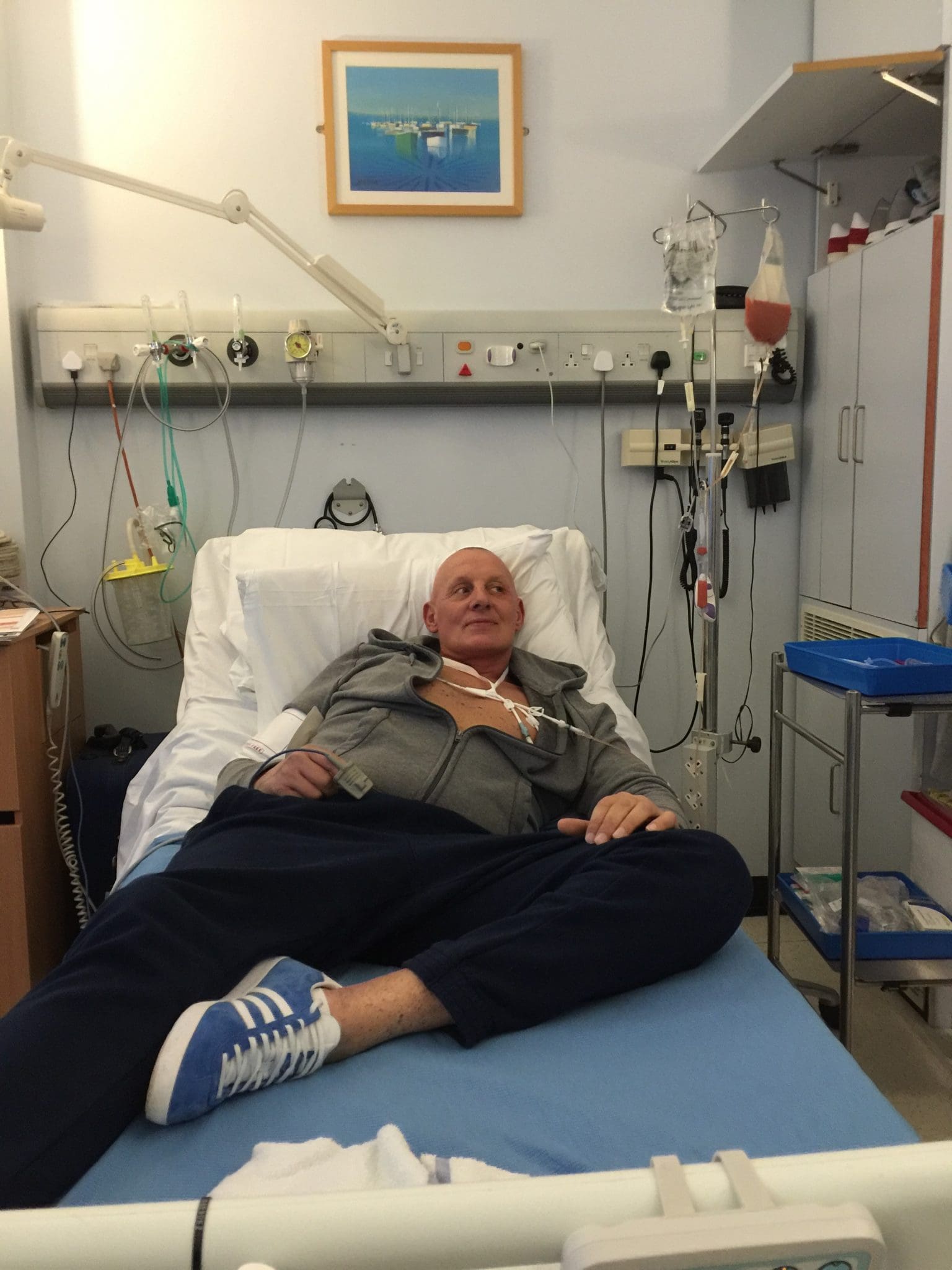 "The laughter isn't a cover-up, it helps but it's time to address the PTSD properly and FORCE and Compass House (an NHS counselling service in Magdalen Road) have been brilliant."
His spirits are also continually lifted by the phenomenal success of fundraising crusade that began as a bit of a joke with a £5,000 target and has now topped the six-figure mark.
The campaign kicked off in 2014 with Fezmas Day – an alternative to Christmas with all the trimmings but no presents. The third celebration of all things fez will take place on September 25.
"Since we started we've also had two golf days, two tag rugby festivals, a football tournament, a gala ball, a talent night and monthly collections from 48 locations for fezbands and badges," said Martin. "The word is out. Someone sent an anonymous gift of £20 in an envelope addressed to The Fezmaster, Exeter. It got to me!"
The growing number of Fez Army recruits have also taken on individual fundraising activities including tattoos, headshaves, weight loss challenges, a Great Wall of China trek, giving up alcohol for a year, skydives, cycles, runs, assault courses, running cake stalls at school, sponsored haircuts and asking for donations to FORCE in lieu of birthday presents.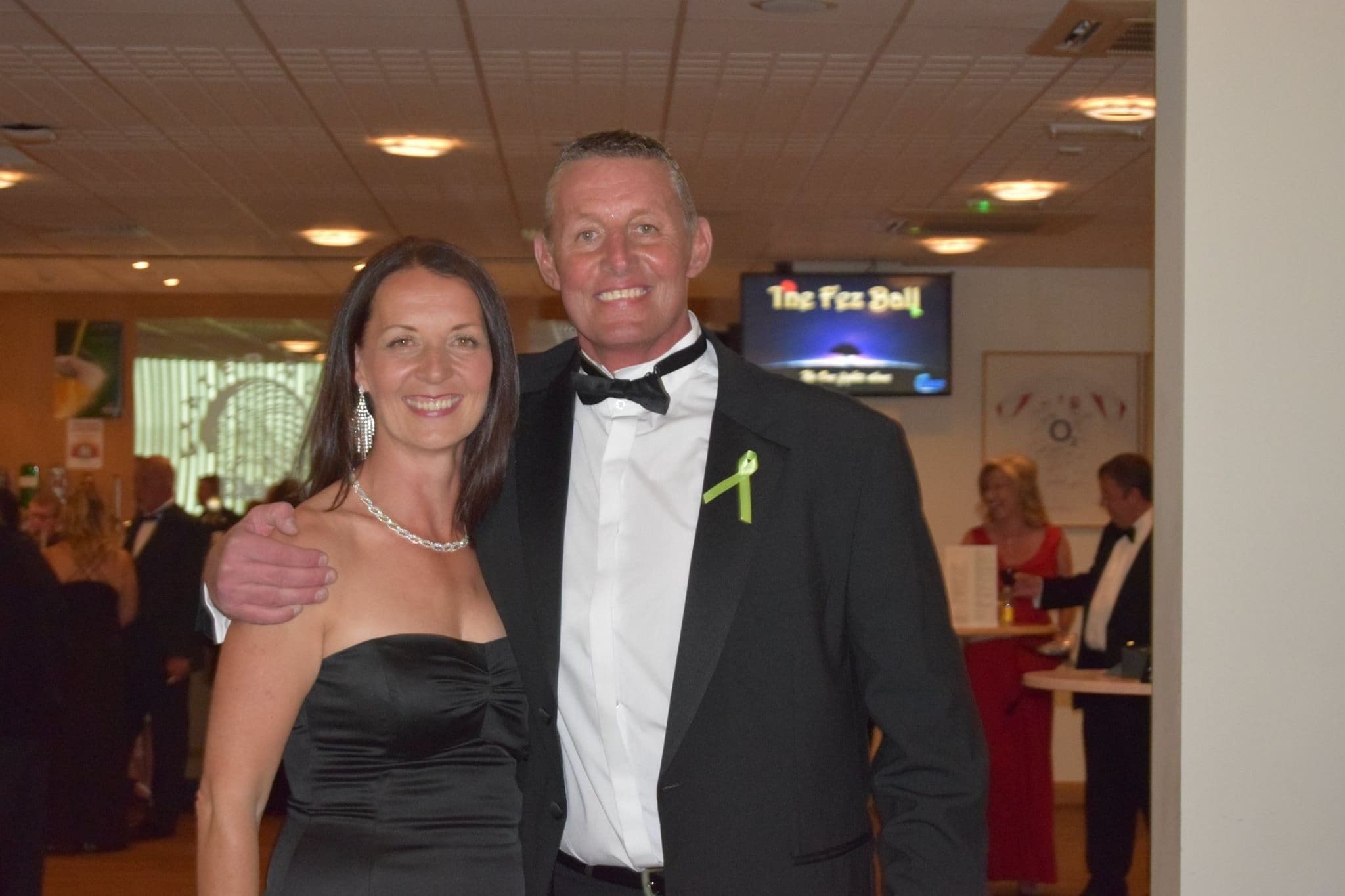 A committee of volunteers – Sean Partridge, Barry Pollard, Harrison Lynn (Martin's teenage son), Dave Commins, Troy Benstead and Kevin and Tracy Frankum – keeps the Fez Army marching forward. "My plan at the beginning was to stop anyone going down the road I did by raising awareness of what FORCE does and making people understand that it's OK to admit you need help," said Martin. "What we've achieved together is magical and I couldn't be more proud."