Teignmouth Tangent Club supports FORCE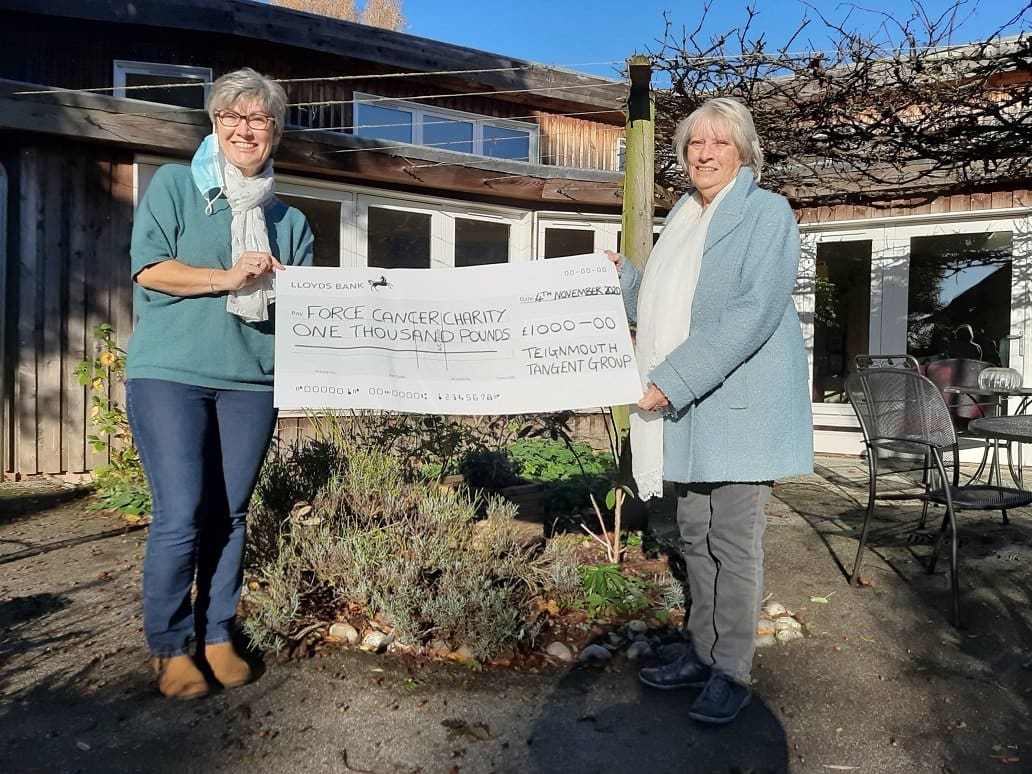 Teignmouth Tangent Club has made a donation of £1,000 FORCE Cancer Charity.
The group also presented Rowcroft Hospice in Torquay with £1,500 as club chairman Kerstin Jones' charity for the year.
Teignmouth Tangent Club raised more than £1,000 at their annual Christmas Bazaar at Langstone Cliff Hotel in Dawlish.
Members have also raised money at weekly Shaldon fetes during August and September, sold knitted bobble hats and attended The Strand Fete in Dawlish.
"In addition, our previous chairman Jenny Parkin held a competition during the first national lockdown to send in photographs of our garden blooms.  This was so successful that calendars and notelets were created, raising more funds for needy charities," said club spokeswoman Gerry Willocks.
"Having exceeded our aim for the year, which runs from April to April, we decided to donate funds now rather than wait for our AGM as we felt charities needed funds now," she added.
Sarah Daniels from FORCE said: "We were delighted to receive this very unexpected donation from the ladies of Teignmouth Tangent. Their generosity and those of the people that supported them is hugely appreciated.
"Donating locally is so important right now and makes a massive difference to us as it means we can still deliver essential services to people living locally who are affected by cancer. We cannot thank them enough."
The National Association of Tangent Clubs is an organisation for women, mainly aged over 45, with a focus on making friends and enjoying a programme of interesting and fun activities, eating out, theatre, walks as well as sometimes supporting local and national causes through fundraising events.
They enjoy the fellowship of Ladies Circle, Round Table and 41 Club and together are the 4 Club Round Table Family.